Global

jobs.searchbeat.com Powered by Search Beat, the JOBS section provides access to many articles designed to help you gain employment. And if you don't want advice, dive head first into the job search (which draws from 4 of the top job search websites) where jobs are categorizied by region, country, and job type. Click out to Search Beat, the "one-stop web guide," and access the many topics from arts to news and recreation to the world.



www.aboutjobs.com A network that provides access to jobs for students, recent graduates, expatriates, and adventure seekers. Link out to any of four sites (SummerJobs, OverseasJobs, ResortJobs, & InternJobs) according to your needs. Each location allows you to post your resume, review company profiles, and look at jobs available worldwide.



www.aipt.org Association for International Practical Training: Assists non-American citizens seeking internships or short-term experiential training in the U.S. and American citizens seeking internships overseas with on-the-job training experiences.



www.aipt.org/iaeste.html International Association for the Exchange of Students for Technical Experience: Founded in 1948, an international network that coordinates on-the-job training for students in the fields of engineering, computer science, mathematics, natural/physical sciences, architecture, and agricultural science. The goal of the IAESTE is to provide U.S. students with international internships in more than 70 member countries and to supply U.S. companies with qualified technical interns from around the world. This combination of on-the-job training and cultural immersion prepares participants for the challenges of the global marketplace.



www.aupairs.co.uk/aup26uk.html Database of au pair jobs by country and nationality. You can search for a family that is right for you according to gender, nationality of family, and location of the position.



www.bilingual-jobs.com This site is designed for job seekers with Japanese, Spanish, Chinese, French and German backgrounds. Register and select criteria so applicable job openings can be sent to you via email. Also allows you to post a resume.



www.CampusCareerCenter.com CCC is the gateway for students seeking full-time jobs and internships locally, nationally, and worldwide. The Students section outlines their Job Search, Career Resources and Community offerings to job-seeking candidates. You must register and build a CANDIDATE PROFILE, which is what companies would use when searching for candidates, before accessing many of their services. FREE!



www.career.com Access positions by many different criteria including company, position, location (including international), and keyword. Employers conduct online virtual job fairs where they and prospects have real-time interviews from the privacy and comfort of their home, office, or school. The jobs at Career.com cover a nice range of areas with an emphasis in computing, engineering, accounting, business development, marketing, and administration. Also a great resources for company profiles.



www.careergardens.com EMDS places thousands of candidates every year with top-class recruiters, from Arthur D. Little and BP right through to Unilever. For the candidate looking to maximize his/her potential and begin or develop an international or local career, EMDS can, and consistently does, make this happen. They have over 80 Forums worldwide each year, year-round job opportunities through a "search and selection" function, and online job applications with over 600 widely respected, international companies.



www.ciber.bus.msu.edu/busres.htm The Feds fund several "Centers for International Business Education and Research" each year at some of the top ranked B-Schools. The international job seeker needs to log onto these sites for information pertaining to economic outlooks, contacts by country, market potentials, trade leads, etc. This Michigan State University site is one of the best catalogs of international business information but you might also want to browse the other "CIBER" locations as well.



www.ciee.org A nonprofit, nongovernmental, educational organization founded in 1947 with the mission of developing educational exchanges and fostering international understanding. Council Study Centers provide credit-bearing study abroad programs at 36 universities on six continents. Council's International Faculty Development Seminars offer university faculty professional development and international interchange opportunities worldwide.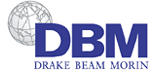 www.dbm.com Drake Beam Morin is one of the largest outplacement firms in the world. They allow individuals to register at their site and participates in their outplacement services including the use of networking, interest tests, and other resources. Employers can post jobs that might be useful for their clients who are undergoing outplacement counseling. The site also hosts the famous career guide to the World Wide Web called "The Riley Guide." To get the most complete look at what they offer, it's best to look at the site map.



www.efginc.com EFG, Inc, is an Information Technology Recruiting Firm that works both nationally and internationally in 47 Countries and Regions of the World. Headquartered in Michigan, they specialize in the placement of both permanent and contractual employees at all salary levels and/or hourly rates--from programmers to Presidents. They maintain an extensive database that contains applicants from over seventy countries of the world--nearly 20,000 worldwide applicants that are purged on a monthly basis.



wwww.eflweb.com Continuously updated articles, information, teaching jobs and resources, and practice materials for people teaching or learning English as a foreign language, EFL, or as a second language, ESL. English teachers and students will find that this site includes material, which is also relevant to ELT, ESOL, TESOL, TESL, TEFL. Teachers and students can make new friends and practice their English within the chat room.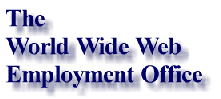 www.employmentoffice.net This is a huge site for all types of careers. This site has links to over 9,000 different companies, employment agencies, and placement firms world wide. There are tons of links for hundreds of different companies. On this site you can post your resume in the freelance marketplace or job board for free.



www.escapeartist.com If you've ever thought about living overseas, this website is specifically designed to turn your intentions into a reality. A popular magazine and a directory comprise thousands of webpages on the subject of moving to romantic places, including articles and links on overseas opportunities & jobs, overseas real estate, international investments, telecommuting from abroad, hidden artist colonies, foreign schools, escape routes, global nomadic housing for expatriates, unique lifestyles, disappearing magic, overseas retirement, embassies worldwide, photographs of foreign places, international contacts, links and a huge database of expatriate resources.



www.grip-eu.com/frameset.html Graduate Recruitment and International Placement (GRIP) is an organization that seeks to recruit high caliber graduates and alumni from top universities and business schools for international career opportunities with more than 70 European clients. GRIP posts a list of the top business schools in the nation as well as a list of universities throughout the United States. They focus their efforts on the finance and consuliting industries.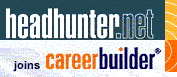 www.headhunter.net With over 250,000 job postings representing more than 10,000 of the nation's employers, Headhunter.net is the fastest growing job awareness site today. Headhunter.net is rated first among cross-industry, national online recruiting services in quality of results and user satisfaction. Search the jobs by job type, industry, field of interest, company or use the keyword function. Be sure to check out their International Gateway for job openings all over the world. Registered users can post their resume and save frequently used search criteria at no charge. And with the over 30 targeted online job fairs offered, the feature that sends a "reminder" of the upcoming event is a real plus. Click on the Resource Center to see the full outline of their features.



www.hire.com World Hire Online. Hire.com offers news releases on different industries, careers and solutions. After you complete the free registration process you are free the browse the different career postings on Hire.com.



www.ibf.com The International Business Forum (IBF) provides information about business opportunities in the international marketplace. It is intended for companies wishing to export or expand into foreign markets as well as for those interested to acquire products and services from other countries.



www.idealist.org In this site, a project of Action Without Borders, you will find: 22,000 nonprofit and community organizations in 150 countries, which you can search or browse by name, location or mission; thousands of volunteer opportunities in your community and around the world, and a list of organizations that can help you volunteer abroad; and the best Nonprofit Career Center on the Web, with hundreds of job and internship listings. In addition, you can use Idealist to define what information you'd like to receive by email from among the job openings, volunteer opportunities, internships, events and resources posted here by organizations all over the world.



www.iminorities.com The Black Collegian magazine appeals to Minardi professionals on this Web site. The search engine can be use to find jobs by keyword, job title, state, or internships. An interesting concept called "villages" has been created for African, Asian, Hispanic, Native American, and other global minorities. Magazine articles on career management are specific to each community. Diversity recruiters aggressively use this site.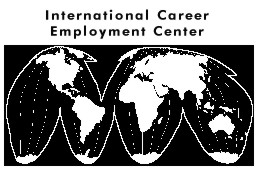 www.internationaljobs.org This is basically an international classified newspaper. You must register to become a member and pay a subscription fee. You will then receive International Career Employment Weekly, access to "late-breaking" current job openings, email notification of special job openings, and various other services.



www.istc.umn.edu ISTC is a nationally-recognized leader in finding international opportunities for college students and others. Features included are a study program database containing information on over 1,500 programs, a way to fund your study through the scholarships link, work options outlining hundreds of volunteer or intern abroad options. Also check out their bulletin board where you can ask for/share advice with other student travelers and review the "tips" section.



www.jobsbazaar.com Land a dream job in the country of your choice. JobsBazaar provides high-quality services and expert assistance for your job search. Some services include: directing recently posted job listings to your inbox based on your unique specifications; searching an extensive database of jobs according to specific criteria including, your skills, preferred location, and more; a location to post your resume; and a discussion Forum where you can expand your network and share ideas with fellow job seekers worldwide at our global JobsBazaar Forum.



www.jobstreet.com A network of job sites in Australia, China, Hong Kong, India, Indonesia, Malaysia, the Philippines, Singapore, and Thailand. You can search through the over 10,000 job listings, or you can set-up a profile and the system will email the job matches to you.



www.monster.com Monster.com is a career network that job seekers can use to expand their careers, providing continuous access to the most progressive companies, as well as interactive, personalized tools to make the process effective and convenient. Features include: My Monster, resume management, a personal job search agent, a careers network containing a global link to 15 different countries (with more countries coming soon), chats and message boards, privacy options, expert advice on job-seeking and career management and free newsletters. Specialized links to MonsterTRAK which is targeted toward college students/graduates, ChiefMonster for those senior exectives, and Monster Talent Market designed specifically for "free agents".



www.onesmallplanet.com This site's main objective is to provide you with useful information about working, studying, volunteering and traveling abroad. It contains a global database that lists virtually every country in the world and provides some information on work, study, volunteer and travel programs available in each country as well as visa requirements, guide books and links to sites on history and culture.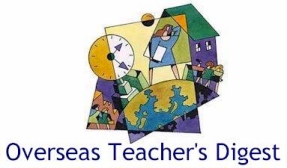 www.overseasdigest.com A virtual home for American teachers abroad. This e-zine for americans going abroad includes jobs, teaching positions, etc. Users can get free email subscription as well as an online bookstore, teacher's forum, information on money and taxes, and much more. If you are interested in teaching overseas, this website can help you with everything from finding an overseas job, to arranging for your children's education, to dealing with legal matters, and much more.



www.pacificnet.net/~sperling/jobcenter.html This page is the place to get started for ESL/EFL teachers around the world. Some of the many links you will find include a job information journal which includes job experiences from from around the globe; a job wanted forum where teachers can post their resume for potential employers worldwide; a job offered board that includes daily posting of international ESL/EFL job vacancies; Korean related links containg a job board and discussion forums; and much more.



www.peacecorps.gov Anything you would ever want to know about "The Toughest Job You'll Ever Love." From general agency information to online application. It's all here.



www.pharmajobs.com International Pharmajobs Ltd is an Internet-based job market specializing in the Pharmaceutical and Biotech industries. Current job opportunities cover pre-clinical research to marketing, entry level through upper management positions. You can search Pharmajobs by field of interest, region, country, and/or company. Opportunities are posted with the company logo prominently displayed and linked to their homepage. Postings also provide direct access to the appropriate hiring manager via email or other choice of contact information. Should you not find what you are looking for, then you can post your resume, or CV, into a database where it can be accessed by companies that are currently looking to add new talent to organization.



www.t-bird.edu Provides information to prospective students as well as Thunderbird almuni. Check out the International Business Information Centre (IBIC under Research Centers) where you will find information in books, journals, databases and other resources. It is more than a traditional library, since it provides resources not only in the building, but electronically from other sites around the world. The IBIC has thousands of books and periodicals, newspapers in ten different languages, and a large video collection of foreign language film and documentaries. It also provides over 50 databases, and has computer workstations throughout the building to access the many electronic resources.



www.spencerstuart.com Spencer Stuart is a leading management consulting firm specializing in senior-level executive search and board director appointments. For 45 years, they have been at the forefront of the industry, creating a blend of management consulting and executive search that is best described as executive talent management. A global company whose core practice has reached 50 offices in 24 countries since its founding, the Spencer Stuart network continues to be strengthened by an expanding suite of services and an active commitment to quality. Registration is required.



www.tieonline.com Subscribe to TIE's newspaper and online services to gain access to hundreds of Job Ads placed by American overseas and international schools worldwide. TIE's 5 issues (Oct., Dec., Feb., April & June) are subscribed to by teachers, administrators, schools and institutions worldwide. Schools can update their job openings weekly, thus giving subscribers year round access to the very latest job vacancies. Subscription fee needed to use this site.



www.uci.edu/~cie/iop/work.html The University of California, Irvine, has a list of helpful international information. There are numerous opportunities to work abroad as a student or recent graduate through short-term work exchange programs. The Center for International Education's focus is to assist students to find these exchange programs, as opposed to permanent career positions abroad. This page contains links to work abroad related web sites, as well as listings of some of the more well-known programs that exist.



www.un.org/Depts/OHRM The Office of Human Resources Management (OHRM) is pleased to provide information on recruitment in the UN family. You will find useful information on employment opportunities with the UN Secretariat in general, as well as openings in other organizations of the UN family. You will also find information on how junior professional posts are filled, and how to apply for the Internship Program.


Back to top
Canada

ottawa.icdirect.com InterCity Directory: WhozOnTop is a website tracker that lets people know what new businesses are open. Also available is an inter city job link where you can browse ads by industry or location.



www.cacee.com/english/students Provides several different options on finding work in Canada. You can view a directory of internships, research a career or specific employer, get up-to-date knowledge about future career fairs, and review guidelines for ethical recruitment--just to name a few.



www.hrdc-drhc.gc.ca Their mission is to enable Canadians to participate fully in the workplace and the community. They provide a section for work-ready individuals who want a quick path to job listings, work search help, resume writing and workplace information, as well as information on career and personal development through governments, school boards, private trainers, and other community agencies. And they offer benefits and financial assistance to millions of Canadians through a number of different programs. There are various other specialized links as well.



www.misconsult.com Established in 1978, MIS Consultants has been a leading Toronto resource to the IT industry. They arrange career placements throughout Canada and the United States. On this site you view all available IT postions or search by keyword. Click on the job you are interested in and a description along with contact information will be made available to you.



www.psc-cfp.gc.ca The Public Service Commission of Canada (PSC) offers many different career opportunities in the Canadian Federal Public Service as well as information on recruitment programs. This site also offers information of specific interest to employees of the Public Service, including: career development and learning programs; career issues for executives; staffing for managers and HR professionals; assessment tools for selection and development; dispute resolution mechanisms in staffing; and more.



www.technoskill.com Technoskill, sponsored by the Canadian Advanced Technology Association, offers employment in the technology industry. It provides links to various sites that will aid you in your search for a technology related career. Included in these links are a career portal, career fairs, and corporate job boards.



www.workopolis.com Once registered at Canada's Biggest Job Site, you may submit your resumé, apply for jobs online, and sign-up for CareerAlert! (a personal job search agent that alerts you when jobs you want are advertised). Customize a My workopolis page and you can maintain your resumés, CareerAlerts! settings, saved job searches, personal job list, and much more.



www.youth.gc.ca This site contains information about jobs and employment for youth (between the ages of 15 and 30) such as finding out about careers, about abilities and interests, education and training, job opportunities, and much more. The YEI site brings together all the youth employment information available from the Government of Canada. It also has information about youth employment from groups, organizations and businesses other than government.


Back to top
Central and South America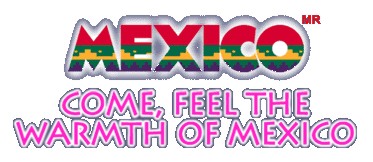 mexico-travel.com The official home page of the Ministry of Tourism of the government, this site allows you to virtually travel through Mexico's tourism destinations and experience the natural beauty of the beaches as well as the culture of its colonial cities and pre-Columbian heritage. It also presents a wealth of recreational, cultural and historical information in addition to details of the wide variety of touristic and support services such as hotels, restaurants, travel agencies, tour guides, etc. The official pages of the Ministry of Tourism will provide contacts and informationregarding Mexican Tourism offices, Embassies and Consulates worldwide, and allow access to research and statistics on Mexico's tourism activity, as well as insight on how to do business or invest in Mexico and take advantage of these opportunities.



www.latinoweb.com LatinoWeb offers plenty of Latino resources for your job search. You can register for free email, sign up for a free LatinoWeb home page, pursue Latino-related publications, and yes, browse jobs.



www.LatPro.com Founded in 1997, LatPro.com is the leading employment source for Spanish- and Portuguese-speaking professionals throughout the Americas. They provide access to the most progressive, high-growth companies, using personalized tools to make the process effective, efficient and convenient. Candidates can post resumes anonymously, receive emails instantly announcing new job opportunities that match their profile, and read expert advice on job-seeking.



www.mexonline.com MEXICO OnLINE® is an online information service and consulting business, providing resources for individuals and businesses interested in Mexico, whatever the topic might be. Since the focus is on a region and not on any particular topic, the scope of content ranges anywhere from Business Opportunities and Trade, to Travel, Cultural Information and Retirement Options. Top news, classifieds, and a people search are a few of the resources available on this site.



www.pardotoro.com.co The Andean Executive Placement center connects companies with top-notch executives in the communication, systems, chemical, mining and mass market sectors in Colombia, Ecuador, Peru, Central America and the Caribbean. Submit your resume to be among those candidates!



www.txinfinet.com/mader This site provides environmental news and ecotourism information for the Americas. As a traveler's resource center, it provides more than 8,000 pages of short articles and in-depth scholarly reports.


Back to top
Europe
www.bunac.org.uk It's easy enough to visit most of the globe as a tourist but it's not always easy to work and spend extended time abroad so that you get to know another country in a way a tourist never does. BUNAC programmes make it possible for young people, all over the world, to do just that. After selecting the country where you reside, BUNAC will show you what jobs are available within Europe and Australia.



www.cdsintl.org This German Youth exchange for young professionals is a unique opportunity to train and work in the selected career fields in Europe. The German and USA governments fund this 12-month stay in Germany which includes: 2 months German training (no prior German required), 4 months professional training, 5 months internship, and placement with a German family. Focus is on 18- to 24-year-olds with business or technical training.



www.dicr.co.uk Using internet technology and career forums as media to foster mutual communication, DISCO International's aim is to bring global companies and job seekers together in a free and open manner. As international recruitment specialists, their strength is their cross border network combined with a deep understanding of the situation of job seekers on a country by country basis. For Europe-based IT specialists, top Business graduates or Japanese-English bilingual candidates DISCO International is bringing a new perspective in international recruitment. It offers a wide range of recruiting products and services, including job fairs (Career Forums), direct placement, publications, customized programs, and consulting.



www.doctorjob.com This site is designed for the job candidates who are recent college graduates seeking opportunities in the United Kingdom and Europe. Search available jobs by sector, degree, and location or become a member and receive details of relevant vacancies by email as soon as they appear on the site. Check out the employer directory to find out what you need to know about the companies looking to recruit the best graduates.



www.eurograduate.com EUROGRADUATE LIVE features thousands of Graduate Opportunities across Europe. You can also find expert advice on Career Planning, useful links to other great sites and details about postgraduate options.



www.eurojobs.com EuroJobs: Submit your CV, search for jobs by region, find related information about working in Europe. Here you can click on a country in Europe and find the vacancies available. Also, there is a job robot that will help you find the career of your choice.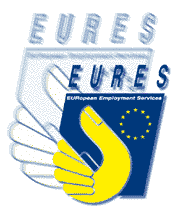 www.europa.eu.int/eures/cgi/en/jv_search European Employment Services (EURES) aims to facilitate the free movement of workers within the 17 countries of the European Economic Area. Partners in the network include Public Employment Services, Trade Unions and Employer Organisations. The partnership is coordinated by the European Commission. After selecting a preferred language, you can search through job information, job openings, and obtain helpful career guidance.



www.expatexchange.com This UK based site offers information on relocating overseas or returning to your home country, doing business abroad, and posts job openings. Also offers up to date article applicable to overseas relocation issues.



www.fincareer.com Headquartered in London, this site focuses on job openings for multi-lingual professionals interested in investment banks, insurance, and other financial firms at the executive level.



www.hospitalitynet.org Headquartered in the Netherlands, this provides a well-designed international industry "niche." All jobs and resumes are posted for free. Job postings can be searched by category or date and contains an interesting array of jobs in the hospitality industry.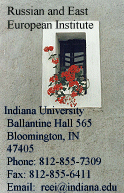 www.indiana.edu/~reeiweb The Russian and East European Institute was established in 1958 on Indiana University's Bloomington campus. It coordinates one of the country's foremost programs in Russian and East European Area studies. The Employment section contains istings in various field for people who are seeking employment in Russia or Eastern Europe or who have expertise in the languages, history, or culture of these areas. Very current job openings are noted, older ones are in the archives. Announcements are removed after the application deadline or thirty days, whichever comes first.



www.jobsite.co.uk Provides an extensive and sophisticated set of personalized recruitment services for job hunters in the world. Every candidate is provided with a 'My Jobsite' home page that delivers services tailored specifically for their industry sectors -- at no charge. Search the thousands of current UK job openings by industry or have them emailed to you every night. Find the jobs that's perfect for you and apply directly to the recruiter either online or through traditional routes. As well as applying for specific positions, job hunters can distribute their CV to hundreds of relevant recruitment agencies at the touch of a button.



www.karrier.hu Karrier Online (Hungary).



www.minedu.fi/rekrytointi/english Academic Career Services in Finland: The JobBoard is a national electronic noticeboard for the Academic Career Services in Finland. The ResuméBoard is a free service which allows you to leave your job application and improve your chances of securing temporary or permanent employment. There is also a direct contacts list of links to the recruitment pages of Finnish companies where they give information about job openings and/or the company in general and an international area where there is an extensive list of links of jobs abroad.



www.newscientistjobs.com New Scientist's ScienceJobs offers a comprehensive listing of current scientific, technological and academic vacancies in the U.K. Updated every Thursday, you can view the over 2,500 jobs available in science using this fully searchable database.



www.octopus.net.uk/main2.htm Octopus, an international contract and permanent IT recruitment agency, supplies skilled computer and associated project personnel, throughout Europe, for a wide range of market sectors, including finance, industry, commerce and government. On this site you can search the many job openings in the UK and throughout Europe.



www.peoplebank.com An employment network containing a job search database and an advice center. The database posts jobs available in London, Wales, Ireland, and other places in Europe. You can also create an online resume and sign up for job alerts to be sent via email.



www.ppg.ie The Professional Placement Group was established in 1986, and is one of the pioneers of the Irish Recruitment Industry. In September 1999 The Professional Placement Group integrated Marlborough Accountancy, Finance and Insurance to form the largest professional recruitment consultancy in Ireland - PPG Recruitment Consultants. This site provides a fully searchable database consisting of positions in accounting, finance, human resources, insurance, or law.



www.prospects.csu.man.ac.uk This site comprises a guide to graduate careers and postgraduate study in the U.K., Ireland and other countries. It includes profiles of various jobs and typical educational backgrounds/requirements and a search engine for positions in the U.K. The page links to useful career sites, including job search databases and company listings, throughout Europe.



www.psd.co.uk PSD is an international recruitment services organisation listed on the London Stock Exchange and operating throughout Europe, Asia Pacific and North America. They focus on 12 different sectors including electronics, communications, systems, e-commerce, IT, and much more.



www.stepstone.co.uk/index.jsp?locale=2,1 StepStone is Europe's leading Career and Recruitment Portal, currently attracting more than 1 million user sessions to StepStone websites EVERY WEEK. Will match qualified candidates with relevant career opportunities and notify you with email updates on relevant matching company job listings, according to the profile you submit to them. Provides quality career opportunities, training and educational courses and editorial content and tips that will help to secure the right job.



www.uk.plusjobs.com Provides a complete career resource center dedicated to helping U.K. job seekers find employment. Use the nationwide job search database or narrow your search by clicking on the appropriate category (which include Computer & IT, Administration, Industry, and Social). The service is FREE!


Back to top
Africa
www.jobafrique.com The only employment site in Africa designed to give access to personalized services of recruitment, you create a "Job Seeker" account where you will be able to build up to five resumes and cover letters and apply directly online for job offers. Also available on all wireless devices (PalmPilot, Windows Ce, Pocket PC, etc.), you can view job offers, view messages from prospective Employers, review your resume, see the number of times your resume has been viewed by prospective employers, and manage your applications.


Back to top
Asia (including Middle East)

asiafacts.kingston.net Asiafacts: ESL in Asia. This site has all you need for Teaching ESL and all subjects in Japan, Taiwan, Korea, Singapore, Thailand, China, Hong Kong. TEFL, jobs, recruiters, employers, "ESL recruiters", "ESL employers", success in finding that good job, info on living and working in your country of choice, qualifications, salaries, visas, accommodations, much more. There are jobs for those with no teaching qualifications or experience and jobs for qualified teachers.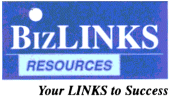 web.singnet.com.sg/~g6615000 BizLINKS Resources is a government licensed Permanent/Temporary Personnel and Executive Placement company. Established in early 1993, present clients come from a broad spectrum of industries including the financial, manufacturing, and services sectors. A fully computerized applicant and customer handling system with a team of well trained consultants to provide both personalized and efficient services. In addition, provides job applicants the opportunity to extend a wider reach through electronic resume services. Registration is free.



www.asia-net.com If you speak Japanese, Chinese, or Korean, you need to visit this site. Especially if you are seeking employment outside of the USA. Database contains 20,000 plus emails of bilingual professionals who can receive emails from employers. Site is building a unique community of bilingual professionals for Asian employment purposes.



www.asiadragons.com/employment/home.shtml The emphasis here is on high quality jobs all over the world, with a concentration in Asia. You can search by country and then scroll through the job listings, or do a more customized search using keywords or phrases.



www.asiaone.com This site is a news service and marketplace. It provides access to business and general news from Asia. Business reports/services include market analyses, investor news and live stock prices from the Asian markets. Additional resources include round-the-clock information on flights to and from Changi Airport and reviews of restaurants and nightspots in Singapore. You can also post your resume for potential employers and search the online database for current opportunities.



www.askasia.org This site is a treasure trove of information on Asian and other countries. It includes resources for educators and access to international news publications, such as Asian Week, Phnom Penh Post, China Daily, Africa News, Haiti Online, Jornal do Brasil, and many, many more.



www.careerforum.net Recruiting events and publications include the Boston and San Francisco Career Forums and the Nikkei Placement Guide. DISCO Career Forums have become a tradition for Japanese-English speakers in attaining their ideal jobs. The Nikkei Placement Guide is an invaluable recruiting directory of bilingual employment opportunities. It provides vital corporate recruiting needs as well as job hunting hints.



www.csinc.co.jp/eindex.html Career Strategy Inc. is a Tokyo based executive search firm. Check out the job board that contains various opportunities for individuals who speak fluent japanese. They also provide resume services for a fee.



www.dicr.co.uk Using internet technology and career forums as media to foster mutual communication, DISCO International's aim is to bring global companies and job seekers together in a free and open manner. As international recruitment specialists, their strength is their cross border network combined with a deep understanding of the situation of job seekers on a country by country basis. For Europe-based IT specialists, top Business graduates or Japanese-English bilingual candidates DISCO International is bringing a new perspective in international recruitment. It offers a wide range of recruiting products and services, including job fairs (Career Forums), direct placement, publications, customized programs, and consulting.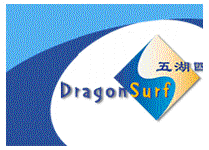 www.dragonsurf.com Formerly globalvillager.com, this site still offers job openings in mainland China, Taiwan, Hong Kong, Singapore, and other Pacific Rim countries. Can post resumes for a fee. Good job advice for that area.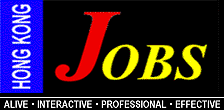 www.hkjobs.com Offers many services and features unique to candidates who want and have credentials to work in Hong Kong. Can protect confidentiality with email only response.



www.hkstandard.com Surf to the classified ads under JOBMARKET in this Hong Kong newspaper. You can search by company, agency, or job title. Find tips on how to compose an application letter and write an appropriate resume. Also find useful hints when preparing for an interview and techniques used during interviews.


www.hongkong.org The Hong Kong Economic and Trade Office (HKETO) website will be able to answer most of your questions online regarding investment, doing business or traveling in Hong Kong.



www.intercareer.com Assists English/Asian bilingual individuals searching for employment opportunities at multinational companies expanding or setting up operations in the Asian-Pacific region. There are three ways to navigate this site and find a career: the hottest positions, featured employers, and a quick job search. With these three links you can easily steer your way through this site. In addition, they sponsor career fairs, publish the International RECRUIT magazine (IRm), and maintain a proprietary database which includes more than 40,000 Japanese-English bilingual students, recent graduates, and mid-level business professionals in the U.S. and Japan. It also includes opportunities for experienced managerial and technical professionals to work in the U.S. and Japan.



www.jobfinder.net/index.html Currently expanding its coverage and enhancing employment opportunities & services in the Middle East and worldwide, you can view job openings and post your resume.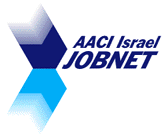 www.jobnet.co.il AACI is proud to bring you this exciting on-line service with the financial help of The Ministry of Science & The Samis Foundation. The site is updated daily by staff and human resource departments all over Israel. You can search the job database by keyword or index. JOBNET is not a placement bureau, so information on the identity of the employer and contact information such as fax and email, and often the name of a contact person and telephone number as well are available to you.



www.mideastnet.com The first of a comprehensive and new on-line service geared toward Internet users in countries of the near and Middle East. It helps individuals and organizations to promote their products and services as well as help them advertise their needs (e.g. for consulting, know how, agents, finance, etc) in the "MidEast Opportunities" section. The "Hot Links" section offers categorized links to the most useful contents in the Middle East and the rest of the world.



www.naukri.com Naukri is an exclusive Indian careers website on the internet. It is a forum where employers, placement agencies and job seekers can exchange information, quickly, effectively and inexpensively. You can search for jobs, upload your resume, create your home page, visit employers' home pages and visit other Indian and International career sites.


www.ohayosensei.com Ohayosensei: The newsletter of teaching jobs in Japan. This newsletter is free and is published twice monthly. O-Hayo Sensei is written in a concise, easy-to-scan format that gives job-seekers the kind of detailed information they really need to know -- about salaries, contracts, benefits, professional/educational requirements, visa requirements, application procedures, housing, training, contact people and specific job duties.



www.oneworldclassroom.com/teachers/index.htm Check this site out if you are thinking about teaching abroad. The Teaching Jobs link outlines the basic paperwork and other requirements for teaching in Korea, gives you access to announcements of job availability in schools around the country and allows you to see contracts and photos from around the school of your choice before making your decision.



www.rici.com International Career Information is a U.S. subsidiary of Recruit Co. Ltd. which is one of the largest publishers in Japan and a leader in the employment information business. ICI publishes an employment and career guide (International Recruit Magazine) and maintains a database that includes more than 40,000 students and recent graduates as well as mid-level professionals in the U.S. and Asia. Many additional sites are available from this site.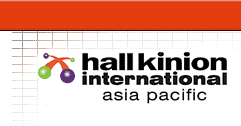 www.tkointl.com HKI Asia Pacific, which started as TKO in 1983, is an online recruiter for software jobs in Japan, Korea, and China and provides career services for international (Asia/Pacific) professionals, managers and individual contributors for the semiconductor, software and communications industries.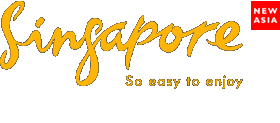 www.travel.com.sg/sog Although this is the official site of the Singapore Tourism Board, you may also get information on other countries such as Australia, Sweden, Germany, Switzerland, and many more. Site has a lot of graphics so tends to be a bit slow.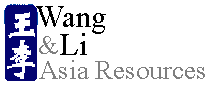 www.wang-li.com Wang & Li Asia Resources is an international services recruitment firm for greater China. In addition to providing current job listings by category and/or location, they provide networking information and market reports.


Back to top
Australia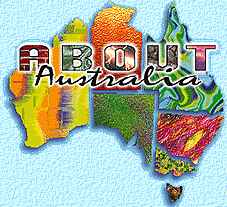 www.about-australia.com/employ.htm About Australia: Employment opportunities in Australia contains links to about twenty different online career guides. Also located on this link you will find links to different news groups that might be of service when locating a career.


www.bunac.org.uk It's easy enough to visit most of the globe as a tourist but it's not always easy to work and spend extended time abroad so that you get to know another country in a way a tourist never does. BUNAC programmes make it possible for young people, all over the world, to do just that. After selecting the country where you reside, BUNAC will show you what jobs are available within Europe and Australia.



www.byron.com.au One of the first Internet employment sites in Australia, Byron Employment provides candidates a huge selection of jobs (broken down by industry) from leading agencies around Australia. They also provide a free service called JobMail which automatically emails you details of those jobs on the database that match your specific search criteria.



www.camrev.com.au Campus Review is Australia's only national newspaper dedicated to post-secondary education news analysis. It combines both the higher education and vocational education and training (VET) sectors into a single, unified field of journalism. It is a subscription-based newspaper which charges a fee for full access, which includes the job listings.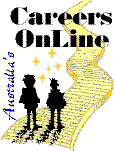 www.careersonline.com.au Over 1000 job descriptions from the US Bureau of labor statistics and the Australian Department of Education's were teamed up to produce this highly informative show. Visit the Virtual Career Show by going to CONNECT or go to OPTIONS for vacant jobs and you can LEARN about choosing a career and applying for a job.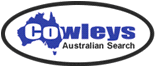 www.cowleys.com.au/public/jobs.htm Cowleys Search It!Employment: A one stop shop for employment searching in Australia. This Cowleys service brings together in one convenient location many of the best employment resources on the Web. It focuses most heavily on Australian sites but incorporates useful international sites as well. There are several links that will help you navigate through this site they include vacant positions, classifieds, and other various links.



www.employment.com.au This generic employment website covering a multitude of industries and occupations. The site was developed specifically for the Australian market and continues to introduce value-added software making the site more attractive to both recruiters and job seekers. Their job match service does all the searching for you, providing you with regular email updates on relevent positions and their online resume service allows you to store a resume. For each resume or job profile that you store, you will need a separate registration number. Registration is free and your details are kept strictly confidential.



www.mercuri-urval.com Mercuri Urval: An international recruitment agency based in Australia. Features job openings in Australia and Europe. This site is your direct access to hundreds of qualified positions throughout Europe, in Australia and the United States. You must subscribe in order to use this service.



www.smh.com.au The Sydney Morning Herald online allows you to keep track of what's going on in Australia and the world beyond. Link to the Classifieds and you'll be directed to the FAIRFAX MARKET which features thousands of job listings, comprehensive information tools, and advice to help you achieve a more rewarding working life. You can search the jobs by sector, location, arrangement, or keyword.


Back to top