The world has truly become a global inter-related economic powerhouse which significantly impacts careers. The Internet technology facilitates worldwide employment. For example, foreign students studying in the USA can find employment in their home region via an Internet-assisted job search.

The marketplace is indeed global. Yet, employment still tends to remain local. ABB's slogan: "Think globally, act locally," operates in the career arena also. There is an important management segment, even if currently small, that moves their career around the world as duty calls, especially if you work for a global enterprise.

It is not unusual for these global enterprises to internally source experts for global assignment in non-home countries. Governments often place "red tape" in the way of this trend to protect local employment. A growing employment segment tends to build a global executive workforce. They often do this with short-term, 6-18 months, non-home country assignments.

You may be interested in these development rotations. You usually start in your home country which maintains the training and payroll commitment. After you gain 3-5 years' experience, language capabilities, and have a functional expertise like marketing, engineering, computer science, finance, etc., ask for the developmental transfer. These often put you in the "fast-track" career path within your organization.

Whether you are a USA citizen or Foreign National, the web can facilitate your goals. The information on specific jobs in specific countries is printed on the web. An employment/international/your specialty/search via a search engine like YAHOO can generate ideas.

Due to legalities, the job search most often starts in your home country and, once employed in a global concern, the international HR specialists can assist in facilitating your visa requirements. You often need the leverage of an employer to get the necessary work permits. You can't do it alone.

Most governments will not allow a foreign national to replace a locally qualified applicant so your employer must run the political gamut to prove your unique talents cannot be found locally. It is tough to play these politics in some countries but it is often done. That is why you need the clout (power) of a well-known employer, an expertise, applicable experience, and a burning desire from yourself and your employer to make the "global manager" idea work. Some industries carry more influence than others.

Regardless of your nationality, the wisest and most successful approach is initial employment in your home country in a functional specialty. You also need to know the visa laws. Many international websites can give you the knowledge you need to be successful. College recruiting and other employment methods are not nearly as productive as a web-based employment search which can focus your unique background to the direct international employment decision makers.



Global Info.

thejapanfaq.cjb.net The Japan FAQ: Know Before You Go site contains important information (current as of August 1999) for anyone visiting or relocating to Japan. This is the complete guide to working, visiting and living in Japan. This site consists of three jam-packed pages with everything you need to know from the flight over, to mail to banking and customs.



www.africaonline.com Across the top of each page you will find a listing of all the geographical regions, which are then broken down by country and covered in detail. The site continues to expand its coverage to include as many individual countries as possible. On the left side of the page is a listing of the most popular topics. Click on those topics from the home page and you gain access Africa-wide information, or click on them once you are in a geographical region's section and the results will be tailored that region you are in.



www.aiesec.org The International Association of Students in Economic and Management (AIESEC) is a global network of 50,000 members across more than 85 countries and territories at more than 800 universities world-wide. AIESEC facilitates international exchange of thousands of students and recent graduates each year. Student members facilitate international traineeship exchanges and supporting activities that provide practical learning experiences for thousands of young people as trainees, and which also provides an incredible learning experience for its members and involved stakeholders.



www.exporthotline.com Export Hotline Online: Helping companies conduct business across borders by intelligently connecting them to the information and services they need to succeed. In order to use this site you have to sign up, it is a free process that only takes a few minutes and is worth your time. After the initial sign-up you will be eligible for discounts on valuable products and services. Also on this site you can research markets, find buyers and suppliers and monitor late breaking news.



www.goldenbridge.ca A very comprehensive and efficient source for international trade leads. This site offers daily trade news, trade offers, a weekly newsletter, and links to other related business sites. The Golden Bridge Trade Center is one of the top sites of its kind on the web today.



www.iccwbo.org ICC's International Bureau of Chambers of Commerce (IBCC) is the hub of chambers of commerce worldwide. IBCC strengthens the global chambers network. It provides a unique world chambers forum for the international exchange of experience and expertise on issues affecting global chambers of commerce, particularly those in emerging and transition economies. As the chamber centre, IBCC has as members over 800 chambers of commerce and 130 national associations, and regional organizations of chambers of commerce. IBCC administers the ATA Carnet System and its international guarantee chain and promotes the global electronic network for chambers of commerce, the World Chambers Network (WCN) and the World Chambers Congress. It also offers assistance and training for world chambers, encouraging entrepreneurial development in commerce and industry.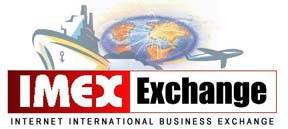 www.imex.com IMEX is dedicated to promoting international trade on the Internet, along with a cooperation and understanding among people and nations. IMEX Exchange helps international focused companies, organizations, and countries develop and implement their Internet strategies through web page design, marketing, networking, and education.



www.istc.umn.edu ISTC is a nationally-recognized leader in finding international opportunities for college students and others. Features included are a study program database containing information on over 1,500 programs, a way to fund your study through the scholarships link, work options outlining hundreds of volunteer or intern abroad options. Also check out their bulletin board where you can ask for/share advice with other student travelers and review the "tips" section.



www.karrier.hu Karrier Online (Hungary).



www.onesmallplanet.com This site's main objective is to provide you with useful information about working, studying, volunteering and traveling abroad. It contains a global database that lists virtually every country in the world and provides some information on work, study, volunteer and travel programs available in each country as well as visa requirements, guide books and links to sites on history and culture.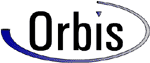 www.orbispub.com On this site, you will find recent sample issues of many information services, which focus on the economy, business and politics in major markets in Asia and Latin America. In addition, the site frequently posts new stories and articles on recent trends and business developments in Brazil, China, and Mexico that might be of interest to executives who are doing business in these and other markets. Sign-up for a "free-trial" or subscribe (for a fee) to the various publication options.



www.uschamber.com The official site of the U.S. Chamber of Commerce. It offers many links including a listing of chamber events, a directory of chambers, associations, and the latest news in the U.S. and around the globe. Also contains great material for anyone who is planning to work in the private sector. This site is loaded with information, from monthly newsletters to outstanding training resources.



www.worldchambers.com The World Chambers Network (WCN) mobilizes the worldwide network of over 10,000 chambers of commerce to work together at one Internet location--the only website designed by chambers of commerce, for chambers of commerce worldwide. WCN fosters a comprehensive exchange of business information, on a wide rage of subjects including technology, products, services, markets and resources. Features for its members include a database of business opportunities with an easy-to-operate search facility; an index of Chambers of Commerce; international trade information from country reports to trade and customs information; worldwide business and membership directories; and access to the products and services of chambers of commerce worldwide.


Back to top
Resources for International Students in the U.S.

www.foreignmba.com This site is designed by foreign MBA students to help all non-U.S. citizens in pursuing their goals through an MBA. The extensive resources and original content was taken from student's experiences and research. With over 100 pages and more than 5,000 carefully selected links, ForeignMBA.com is now the most complete resource of its kind. You will find information specifically targeted to the foreign MBA student like immigration issues, special challenges in the recruiting process, etc. as well as information targeted to the wide MBA community and those interested in Business in general like how to network, or where to find academic information. A very comprehensive site.



www.grasmick.com U.S. Immigration for Canadian Businesses and Professionals: Contains information about temporary and permanent U.S. immigration work permits for Canadian businesses and professionals.




Your Best
Connection

www.h1visajobs.com Subscribe to the free online newsletter or become a member (there is a fee for this service) and receive access to their online database. Land a job with sponsorship for H-1B visa fast. Send your resume ONLY to those American firms that previously offered jobs with sponsorship for H-1B visa. Does not guarantee companies in database are currently looking for employees.



www.iht.com The International Herald Tribune is written for people who need to know what's happening and what it means. These are people who move across continents, who bridge sectors and industries, and who are at home in several cultures. Their lives, their businesses and their tastes require a daily newspaper that is at once as broad and as focused as they are. This paper combines the extensive resources of its own correspondents with those of The New York Times and The Washington Post--a global publication that leaders in business and government rely on to tell them how important events around the world affect their work, their political choices, their investments and their families.



www.indiana.edu/~intlcent The primary function of the International Center is to assist and support international students in their time of study at Indiana University. The Center also acts as a link between international students, international students organizations and the general community. The various services, programs and events sponsored by the Center are intended to emphasize the positive aspects of cultural, social and political diversity among peoples the world over.



www.ins.usdoj.gov This is a very good site for international students to gain information about the laws that govern study and work in the U.S. It contains a listing of all forms and applications necessary for visas and work permits, as well as permits and forms required to be filed by employers of immigrants and the fees associated with filing them. Many of these forms and applications are downloadable, and those that are not can be ordered by mail. You also can do an exhaustive search of the law database on specific criteria. You may want to check out the information on CIPRIS (Coordinated Interagency Partnership Regulating International Students). This site also included links to other government offices, including Congress and the White House.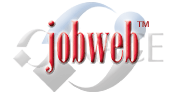 www.jobweb.com Recently redesigned and updated, JobWeb has made it easier for students and graduates to tap all resources needed for an effective and successful job search. In addition, Career Planit (NACE's web site for undergraduates) has been "folded into" JobWeb, turning JobWeb into a robust, all-inclusive resource. Click on the JobWeb logo to open a page FULL of links to specialized portions of the site including: Online Career Fair, Resumes & Interviews, Career Development (which contains assessment and exploration tools), Internships/Co-ops, Salary Info, Job Market Research, and After College. Contains a tremendous amount of career information so if you can't find what you're looking for, use the "Search JobWeb" feature.



www.nafsa.org Association focuses on advice to provide to the thousands of foreign students who study in the US. Topics include Visa concerns, recruitment strategy, and research.



www.studyusa.com This site is a guide for international students studying or planning to study in the U.S. The site provides information on U.S. colleges & universities, required testing, financial aid, choosing an intensive English program, getting a visa, applying for admission and staying safe on campus. The site's Resource Guide appears in English, Spanish and Japanese.



www.theodora.com/is.html The Immigration Superhighway: A broad listing of references for foreign nationals studying in the United States who wish to remain here.


Back to top
Resources for U.S. Students Going Abroad

usinfo.state.gov United States Information Agency: This site offers information on US policies, regions, information and services.



www.cco.purdue.edu/student/picc/hold.html Purdue International Career Center: Provides electronic access to information sources about international job opportunities. This service is a cooperative work of the University Placement Service and the Purdue University Libraries.



www.centretrade.com Centre for International Trade (CIT) is a member organization established with the objectives to improve, facilitate and expand international trade. With over 3,500 members from every corner of the world (including embassies, government agencies, trade associations, companies, firms and individuals) they network and cooperate with and offer courtesy discounts to each other. Assistance they provide includes all aspects of international trade including information, trade opportunities, financial assistance, management consulting, transportation, resources and travel information.



www.cie.uci.edu The Center for International Education (CIE) is a part of the Division of Undergraduate Education at the University of California, Irvine. CIE houses two dynamic programs tailored to meet the educational requirements of UCI students through international experiences, but also provides information on study, work and travel abroad for all.



www.customs.ustreas.gov/travel/travel.htm Everything you need to know before you go. Whether traveling by public or private transportation, this site contains publications, downloadable forms, and extensive information about crossing any border in the world.



www.embassy.org When the Electronic Embassy Web site was established in 1995, only two of Washington's foreign embassies were on the Web -- now most of the embassies have homes on the Internet. Tour "Embassy Row" or browse the "Foriegn Embassies" directory, both of which allows companies serving the international community, and those working, living, and traveling internationally, to find their audience.



www.escapeartist.com If you've ever thought about living overseas, this website is specifically designed to turn your intentions into a reality. A popular magazine and a directory comprise thousands of webpages on the subject of moving to romantic places, including articles and links on overseas opportunities & jobs, overseas real estate, international investments, telecommuting from abroad, hidden artist colonies, foreign schools, escape routes, global nomadic housing for expatriates, unique lifestyles, disappearing magic, overseas retirement, embassies worldwide, photographs of foreign places, international contacts, links and a huge database of expatriate resources.



www.europa.eu.int/index_en.htm This site provides a wealth of Euro-related information divided into four main headings. "ABC" is aimed at the general public and sets out to provide clear answers to key questions concerning such things as the objectives of the European Union, European citizens' rights and the history of the EU. "News" is aimed principally at journalists and other people professionally involved in the information industry. It contains official press releases from the EU institutions and information on major forthcoming events. "Institutions" provides a general introduction to each of the institutions as well as links to their home-pages. "Policies" sets out the Union's activities by subject, giving an overview of the policies as well as more detailed information for students and professionals.



www.globalconnector.org The Global Connector, presented by the Global Programs Office at the Indiana University Kelley School of Business, provides you with a wealth of international information in one place. The easy to use drop-down menu system is a precise, yet fully functional way to access information by country or industry.



www.interaction.org InterAction is a coalition of more than 150 U.S.-based nonprofits working to promote human dignity and development in 165 countries around the world. This site is a good resource of international organizations and volunteer options.


www.irex.org The International Research & Exchanges Board (IREX) is a US-based nonprofit organization committed to international education in its broadest sense. IREX's efforts encompass academic research, professional training, institution building, technical assistance, and policy programs between the United States and the countries of Eastern Europe, the New Independent States, Asia, and the Near East. With its traditional base in the university research community, and in collaboration with partners from the policy, corporate, media, and private foundation sectors, IREX sponsors and supports programs of advanced field research, professional training, international conferences, seminars, and comparative analysis.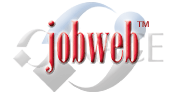 www.jobweb.com Recently redesigned and updated, JobWeb has made it easier for students and graduates to tap all resources needed for an effective and successful job search. In addition, Career Planit (NACE's web site for undergraduates) has been "folded into" JobWeb, turning JobWeb into a robust, all-inclusive resource. Click on the JobWeb logo to open a page FULL of links to specialized portions of the site including: Online Career Fair, Resumes & Interviews, Career Development (which contains assessment and exploration tools), Internships/Co-ops, Salary Info, Job Market Research, and After College. Contains a tremendous amount of career information so if you can't find what you're looking for, use the "Search JobWeb" feature.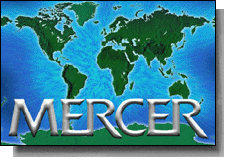 www.mercer.com This site provides reports oriented to the needs of senior management regarding such topics as human resource strategy and implementation, corporate growth strategy, and problems involving competition, regulation, finance and public policy. Resources include global comparisons of salaries and benefit packages, along with information on the latest laws and rules affecting employee benefits worldwide.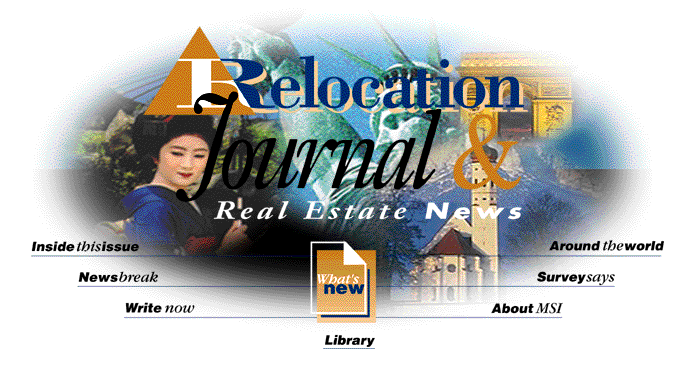 www.relojournal.com This site provides access to the online publications -- The Relocation Journal & Real Estate News and Newsbreak -- and bookstore of Mobility Services International, a company providing worldwide employee relocation services to FORTUNE 500 companies and government agencies. This site contains a wealth of country-specific and more general information, including a calendar of relocation-related events and news on corporate relocation, relocation real estate and the household goods moving industry.



www.state.gov The U.S. Department of the State website contains a wealth of information divided up into categories such as Countries and Regions, International Topics and Issues, Travel and Living Abroad, and much more. Link to the over 40 Bureaus and Offices that are organizational components of the State Department, or link to the Employment section where you can find out anything you need to know concerning goverment employment. This site provides an abundance of information that could prove to be invaluable when pursuing a job search in other regions of the world.



www.studyabroad.com Listings for thousands of study abroad programs in more than 100 countries throughout the world. You will also find hundreds of links to study abroad program home pages.



www.tradecompass.com The leading web site for electronic products and services that facilitate international commerce over the Internet. A "brand name" on the web since 1995 for news, information and sophisticated database products that help companies and individuals navigate the far reaches of trade, importing, exporting, sales, marketing, logistics, research and e-business in today's global marketplace. A very large site that offers subscribers more than 50 gigabytes of constantly changing global trade information, resources and business tools that are easy-to-use, comprehensive and up-to-date.



www.transabroad.com Transitions Abroad: Work, study, and travel programs. An online magazine that requires a subscription fee in order to navigate through the whole website, but it's a good place to look for international travel and life. Also on this site you will find links to numerous overseas programs and information resources.


www.umich.edu/~icenter/overseas/index.html Whether you're looking for a volunteer experience, a short-term job, or an international career, the Overseas Opportunities Office can help you clarify your search and find the information you need faster. They have a large collection of work-abroad related resources in our office with information on short-term, long-term, paid, volunteer, and teaching work abroad. They are building and maintaining one of the most useful and informative work abroad sites anywhere.



www.windhamworld.com Windham International, a division of GMAC Global Relocation Services (GRS), is a comprehensive global relocation management and consulting firm. They provide clients with a complete range of services that mirrors the responsibilities of the international human resource function, but provide publicly-accessible data on their website, including brief reports and an online article library addressing topics such as global relocation trends, hardship rankings, hiring a nanny, the cost of business attire, currency exchange & regulations around the world and relocating pets internationally.


Back to top