www.ajb.dni.us AJB is a partnership between the U.S. Department of Labor and the state operated public Employment Service. As you may expect, AJB gets its job listings from federal government openings and state public employment agencies. You can define searches by location, highly specific job function, or keyword phrases. Other links are available to a variety of public and private employment pages. America's Job Bank does have application options and contact addresses. Best of all, this service is FREE!



www.asktheheadhunter.com Offering wide variety of articles and FAQs. Articles touch on subjects such as job hunting skills and strategies, to make your job the right job, how to look beneath compensation, as well as limited advice on resume building.



www.assessment.iupui.edu/testing This site provides placement testing for IUPUI students, online testing software for high school students and links to other university websites with testing information or services. Tests administered by the IUPUI Office of Development include the American College Test (ACT), Scholastic Aptitude Test (SAT), Miller Analogies Test (MAT), Professional Assessment for Beginning Teachers (PRAXIS), and the Law School Admissions Test (LSAT).



www.brassringcampus.com Designed specifically for college graduates, this site offers advice from experts, stories from your fellow job-seekers and tons of relevant information to help you slide smoothly from campus to the working world. You can search a database of literally thousands of early-career jobs requiring 0-5 years of work experience; view job descriptions and employer contact information, and apply for jobs online. Paste in your resume, type a cover letter, click "apply" and you have immediately applied for a job. Want added power? Register at no cost and you can store desired jobs in your job cart making it easier to to gather together jobs you want to apply for later or to just keep a list of interesting positions. You can also upload and store a resume that can be viewed by all of the employers that use BrassRing Campus to find entry-level candidates, apply easily and track job applications, receive daily or weekly email about new jobs by creating an "agent" to search for you. Check out the site map to avoid missing anything!



www.btweb.com In July 2000, Behavioral Technology, Inc. and Novations Group merged to become BT.Novations. BT.Novations helps clients understand and address key organizational factors to reduce unwanted turnover, improve productivity and profitability, and increase customer and employee satisfaction. Using a research-based approach, BT.Novations offers an integrated set of capabilities to address the areas of employee selection, development, and performance management. Resources include seminars on conducting behavioral interviewing, performance evaluations and identifying a position's core competencies and integrating them into the candidate selection process.



www.CampusCareerCenter.com CCC is the gateway for students seeking full-time jobs and internships locally, nationally, and worldwide. The Students section outlines their Job Search, Career Resources and Community offerings to job-seeking candidates. You must register and build a CANDIDATE PROFILE, which is what companies would use when searching for candidates, before accessing many of their services. FREE!



www.careerbuilder.com The CareerBuilder Network offers a world of opportunity to jobseekers by providing access to more than 3 million jobs throughout the Internet--all tailored to one's individual search. With the my careerbuilder service, you can easily manage your entire career building experience when you receive instant email updates on job leads, a job leads folder to store your favorite job prospects, and the ability to post and manage up to five resumes (including the ability to block resumes from being viewed by designated companies) and a cover letter. Tap into a "one-stop search experience" by using the Mega Job Search tool which provides access to jobs on more than 75+ leading career sites or go to the Virtual Skills Center that includes many tools and resources to enhance and validate the skills of the career-minded professional.



www.careerconferences.com The leading career fair organizer for college graduates. CCA's college recruitment conference program is different from other career fairs because students attend by invitation, which are extended to students whose background, interests, achievements and qualifications best match the requirements of participating employers. Hundreds of employers from major cities participate each year. A specialty career fair is offered for foreign national MBA's and Masters in IT/Engineering students to meet and interview with the worlds leading global companies.



www.careergardens.com EMDS places thousands of candidates every year with top-class recruiters, from Arthur D. Little and BP right through to Unilever. For the candidate looking to maximize his/her potential and begin or develop an international or local career, EMDS can, and consistently does, make this happen. They have over 80 Forums worldwide each year, year-round job opportunities through a "search and selection" function, and online job applications with over 600 widely respected, international companies.



www.careerleader.com Developed by Directors of MBA Career Development at Harvard Business School, CareerLeader offers a complete online business career self-assessment program. The fee for this service is $95, with $20 discounts available to alumni of participating schools. Tools at this site include analysis of the goodness of fit between your interests, work values & abilities and various corporate cultures; rating of your entrepreneurial attributes; and assessment of your career weaknesses. The site offers follow-up personal career counseling for subscribers for an additional fee.



www.careermag.com Provides a vast array of resources and interesting articles devoted to the job search and life in the office. Search jobs based on various criteria, post and manage your resume online, access information about prospective employers, review a large database containing sorted articles.



www.careers-in-business.com Careers in Business is designed to help you find a satisfying job in the business world, whether you're angling for a fast track investment banking job or a fulfilling non-profit career. This site brings you the latest scoop on various business career areas including jobs, salaries, what people are saying and entry requirements.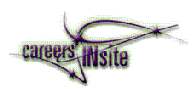 www.careersinsite.org Through information and networking opportunities-—including informational Web sites, email campaigns, job fairs, career days, social functions and seminars-—careersINsite helps students, regardless of their major, learn about Indiana's tech-firms and what they're seeking. Students gain access to a full range of information in order to learn more about technology job opportunities in Indiana. careersINsite lets you meet real people in the tech sector, interview them about their careers and their companies and make a personal connection--right in Indiana. With great universities, top-rated technology firms, fantastic culture and low cost-of-living, Indiana is the perfect place to start your career. careersINsite brings Indiana's thriving technology industry to your doorstep. careersINsite personnel operate on the campuses of Purdue University, Indiana University, IUPUI, Ball State University and Rose-Hulman Institute of Technology.h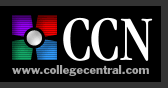 www.collegecentral.com This website by College Central Network (CCN) provides students and alumni with the ability to search their respective college or universities jobs database as well as those of CareerBuilder.com's with its unique Mega Job Search (SM) Technology—providing students and alumni access to over three million jobs on the Web. CCN also provides college students and recent alumni with resume building, referral, forwarding and archiving functions as well as career resources and online advice.



www.collegejobboard.com Finally a job board for everyone; for students and alumni of every College, University, Graduate School, and Vocational and Adult Education School in the United States. CollegeJobBoard is designed to help students and alumni find internships, temporary jobs, part-time jobs and full-time jobs. Key features: Create up to five online resumes and cover letters to use to apply to jobs; activate your resume so employers can view it, or store it privately for your own use; track your online job applications; create automatic Job Search Agents that will search around the clock and email you when a job listing matches your criteria; utilize the Free Scholarship search engine; review job search tips; and research companies.



www.cpp-db.com Maintained by Consulting Psychologist Press, Inc., this site is essentially a marketplace that provides information on a variety of services and publications for job seekers, career counselors and human resource professionals. Resources include the Myers-Briggs Type Indicator, along with materials for interpreting the inventory results; the Strong Interest Inventory; and the California Psychological Inventory.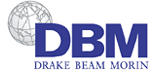 www.dbm.com Drake Beam Morin is one of the largest outplacement firms in the world. They allow individuals to register at their site and participates in their outplacement services including the use of networking, interest tests, and other resources. Employers can post jobs that might be useful for their clients who are undergoing outplacement counseling. The site also hosts the famous career guide to the World Wide Web called "The Riley Guide." To get the most complete look at what they offer, it's best to look at the site map.



www.dbmcareerservices.com Drake Beam Morin, the worldwide leader in career management and transitional services, has created an alliance with the I.U. Kelley School of Business. It offers a comprehensive portfolio of career management, planning, and networking opportunities. Some of the free services include:
Assessment Tools - to find your best career fit.
Career Consultation - telephone consultation with a DBM professional.
Networking with fellow alumni.
Forums to participate in discussions on timely topics.
Online Career Resources - career management, job search and resume programs, current articles by career stage.
Job Leads through the Virtual Job Fair, Internet Resources and other links.
JobMatch - a matching service that automatically matches a candidate's professional experience and job function preferences to employers looking for candidates.
There are some fees for a few of the assessment tests. I.U. alums and students will need a password which is provided free to students on the BPO website under "Self Assessment Tests."



www.experience.com Provides a central place to find the career insight and connections needed to launch and develop your career. Register and create a resume that can be viewed by employers who will contact you when you're the right match for a position or search through a database of thousands of jobs and internships targeted to the entry-level demographic to find the one that fits YOU. Additional resources include the ability to research over 25 industries (including non-profit service, e-commerce, journalism, arts, consulting and financial services), view more than 300 company profiles, participate in virtual job fairs, and read articles containing career and life advice.



indiana-business-school.jobs.flipdog.com/lite/js/jsw.html Open your FREE account and put your resume online. Search the webs largest job collection--all direct from employer websites--jobs from big and small companies, public and private organizations or anywhere at all. You can research the database of over 45,000 employers and subscribe to their newsletter. You can also get expert advice, and access salary surveys/calculators, relocation tools, networking opportunities, & training/testing tools.



www.futurestep.com Futurestep is an executive search service for management professionals brought to you by Korn/Ferry International, the world's largest executive search firm, and The Wall Street Journal. Serves mid-level professionals with a free and confidential service in areas like consulting, legal, IT, HRM, accounting, finance, marketing, sales, etc. Upon registering, you get customized feedback on culture, positions, industries, etc. including personal motivators and estimated market value. Focuses on the $60-$200k experienced market. Does not advertise jobs but asks if you want your information send to a specified job.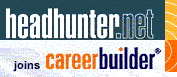 www.headhunter.net With over 250,000 job postings representing more than 10,000 of the nation's employers, Headhunter.net is the fastest growing job awareness site today. Headhunter.net is rated first among cross-industry, national online recruiting services in quality of results and user satisfaction. Search the jobs by job type, industry, field of interest, company or use the keyword function. Be sure to check out their International Gateway for job openings all over the world. Registered users can post their resume and save frequently used search criteria at no charge. And with the over 30 targeted online job fairs offered, the feature that sends a "reminder" of the upcoming event is a real plus. Click on the Resource Center to see the full outline of their features.



www.hotjobs.com Sign up for a free "myHotJobs Profile" and create an online resume, control the privacy of your resume, set up automatic job search agents, track your job applications, and view your Resume statistics. You can also view jobs sorted by location, title, date of posting, and then link directly to the real job description. Use the advanced search feature to search on keyword, company, or location. Also offers a message board, an excellent career magazine, and a unique career fair.


www.indiana.edu/~libugls/Instruction/x420.htm The I.U. Libraries, in cooperation with the BPO course BUS X420 "Business Career Planning and Placement," presents a list of outstanding resources related to career planning and job search research. This is a listing of external links to research resources that provide students access to contact names, addresses, company information, and other useful career-related information.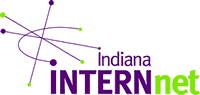 www.indianaintern.net Indiana INTERNnet is an internship-matching program linking employers, students, colleges and universities by providing both high-tech and high-touch support. It is a powerful Web-based matching and reporting system that is coupled with personal assistance, consultations, a toll-free hotline, resource materials, and much more which will help to increase the number and quality of internships in the state. Indiana INTERNnet allows students to search for internship opportunities and post resumes, apply directly online for internships of interest, participate in online discussions, and review tips for successful internships/resume building/interviewing/etc.



www.jobbankusa.com USA provides a central location to search ALL of the services listed on this page and more. Its extensive listing makes this site a convenient option for accessing a multitude of career-related search engines.



www.jobdirect.com Recently acquired by Korn/Ferry International, the world's leading executive recruitment company, JobDirect.com is a leading online college recruitment company exclusively serving clients' requirements for college graduates/entry-level professionals. Using technology and leveraging the efficiency of the Internet, JobDirect satisfies the needs of three communities: employers, college campus career offices and students. As an early pioneer, it allows employers to conduct extensive searches, for a subscription fee, in a database of thousands of student resumes. Employers view resumes, track candidate status, and get statistical reports. Student resumes come from college placement offices and custom-designed 32-foot technology vehicles that tour hundreds of colleges and universities allowing students to enter resumes.



www.joboptions.com Originally known as AdNet, and then as E.span, Job Options is one of the oldest job databases on the Web. The site has good job postings, and a feature that sends listings to you via email. Search by a multitude of variables including job type, company name, location, education level, and previous experience. Will also automatically forward your credentials to potential employers if you upload your resume to their database. Firms receive weekly emails containing qualified candidates. There is an excellent section on career tools for job candidates as well as HR professionals.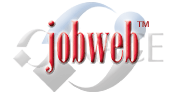 www.jobweb.com Recently redesigned and updated, JobWeb has made it easier for students and graduates to tap all resources needed for an effective and successful job search. In addition, Career Planit (NACE's web site for undergraduates) has been "folded into" JobWeb, turning JobWeb into a robust, all-inclusive resource. Click on the JobWeb logo to open a page FULL of links to specialized portions of the site including: Online Career Fair, Resumes & Interviews, Career Development (which contains assessment and exploration tools), Internships/Co-ops, Salary Info, Job Market Research, and After College. Contains a tremendous amount of career information so if you can't find what you're looking for, use the "Search JobWeb" feature.



www.monstertrak.com MonsterTRAK in partnership with the BPO Undergraduate Career Services Office provides full-time, part-time, temporary and internship opportunities targeted by employers to Indiana University students and alumni. Formerly JobTrak, MonsterTRAK still offers the same great services with the added features of Monster.com.

The INDIANA UNIVERSITY password to login to the MONSTERTRAK site is PROFILE12 (no spaces, lowercase only).



www.monster.com Monster.com is a career network that job seekers can use to expand their careers, providing continuous access to the most progressive companies, as well as interactive, personalized tools to make the process effective and convenient. Features include: My Monster, resume management, a personal job search agent, a careers network containing a global link to 15 different countries (with more countries coming soon), chats and message boards, privacy options, expert advice on job-seeking and career management and free newsletters. Specialized links to MonsterTRAK which is targeted toward college students/graduates, ChiefMonster for those senior exectives, and Monster Talent Market designed specifically for "free agents".



www.spencerstuart.com Spencer Stuart is a leading management consulting firm specializing in senior-level executive search and board director appointments. For 45 years, they have been at the forefront of the industry, creating a blend of management consulting and executive search that is best described as executive talent management. A global company whose core practice has reached 50 offices in 24 countries since its founding, the Spencer Stuart network continues to be strengthened by an expanding suite of services and an active commitment to quality. Registration is required.



www.vault.com This site is packed with information. Go to the Student Center and you will find invaluable articles, insightful advice AND a networking directory. Other offerings include sample resumes and cover letters for different industries, salary benchmarks, "a day in the life profiles", and relocation tools, as well as message Boards that provide students with a forum to seek advice and discuss school life, summer internships, and recruiting. Use VaultMatch to post your resume and be contacted by potential employers, or search an extensive free job board that contains thousands of top job openings. Subscribe to targeted e-newsletters with breaking news and exclusive stories in various industries.



www.washingtonpost.com/wl/jobs/JS_JobSearch Looking for your first job? An internship? Washington Jobs, powered by the Washington Post, provides a guide to success that containts career profiles, expert advice, job horoscopes, a networking center, an entry-level and internship search, and much more. The site offers generalized career advice to government job hunting tips. It also allows you to post your resume via CareerPath.



www.wetfeet.com/schools/indiana_kelley.asp Offers a wealth of entry-level job search information. A highlight of this site is an excellent Company Interviews section which include pertinent information regarding hiring opportunities (including qualifications requirements), compensation packages, corporate culture (including the advantages AND disadvantages), their recruiting process, what to expect in an interview and much more. Also sign up for the free CareerWatch newsletter covering internships, the undergrad and MBA job market, salary, and industries such as financial services and consulting.