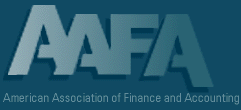 www.aafa.com American Association of Finance and Accounting. This site has 250+ professionals (CPA, MBA & JD's) that work with fellow professionals. Combined, they have over 1,500 years of recruiting experience and have successfully completed in excess of 25,000 searches.



www.benefitslink.com This site is for the Human Resource professional who specializes in managing benefit programs. Job seekers and explorers of the HR profession can gain insight into the profession. Good bulletin board for questions regarding benefit regulations and options. Contains both resume posting possibilities and job lead listings.



www.careermag.com Provides a vast array of resources and interesting articles devoted to the job search and life in the office. Search jobs based on various criteria, post and manage your resume online, access information about prospective employers, review a large database containing sorted articles.



www.executive-recruiters.com Contains an online list of executive recruiting organizations and search firms. Typically head hunters only want to talk to candidates with more than 5 years of experience who are earning over $60K but there are many exceptions, especially for hard to find jobs.



www.gotajob.com Enter your zipcode and how far you are willing to travel to work and let the site do the work. It pulls up all the jobs that match that criteria, broken out by career fields. Or try the advance search which allows you to select the field and location parameters.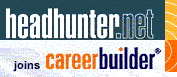 www.headhunter.net With over 250,000 job postings representing more than 10,000 of the nation's employers, Headhunter.net is the fastest growing job awareness site today. Headhunter.net is rated first among cross-industry, national online recruiting services in quality of results and user satisfaction. Search the jobs by job type, industry, field of interest, company or use the keyword function. Be sure to check out their International Gateway for job openings all over the world. Registered users can post their resume and save frequently used search criteria at no charge. And with the over 30 targeted online job fairs offered, the feature that sends a "reminder" of the upcoming event is a real plus. Click on the Resource Center to see the full outline of their features.



www.hunt-scanlon.com One of the largest and most thorough directory of executive search firms. Cross-classified in several different ways with complete contact information.



www.interviewnow.com Automated applicant screening that pre-interviews, screens, ranks, gathers references, and schedules face-to-face interviews. Notifies both qualified and unqualified applicants of decisions.



www.ipa.com This site has a large database of jobs available to search from and is a popular stop on the Web for many recruiters.



www.inc.com Inc. Online provides consulting to people starting and running businesses, including resources such as books, videos, software, conferences and seminars. Archive articles from Inc. and Inc. Technology – publications for entrepreneurs – are available free from this site.



www.kforce.com This recruitment service has 38 years of staffing expertise and has moved their services to the internet. Backed by nearly 2,000 experienced recruiting specialists, Kforce offers services including online resumes and job postings, interactive interviews and job placements and career management strategies. Kforce is one of the nation's leading full-service staffing, consulting and training companies operating through more than 100 offices in 45 markets in North America.



www.officeteam.com OfficeTeam provides temporary office support professionals; their website includes a search engine for temporary jobs in the U.S. and Canada, along with resume tips, publication lists and a free salary guide for administrative professionals.



www.pencomsi.com/careerhome.html This site provides job search tools, salary information and articles dispensing career advice for IT professionals, all free of charge. Pencom employs more than 100 recruiters in nine cities and supplies full time placement and contract programming services to Fortune 1000 companies nationwide. As part of its recruiting service, Pencom offers relocation guidance, information on salary negotiation and executive searches.



www.rhii.com Robert Half International Inc. (RHI) currently has more than 300 locations in North America, Europe and Australia offering temporary, full-time and project staffing. Operating seven separate divisions, they serve individuals in the fields of accounting and finance, highly skilled temporary administrative support, information technology professionals, attorneys and specialized support personnel within law firms and corporate legal departments, and creative, advertising, marketing and web design professionals. This site showcases RHI's publications for job hunters and hiring professionals, including books on navigating the job market and annual salary guides for accounting, information technology and administrative fields.



www.roberthalf.com One of the largest search firms specializing in accounting, finance, treasury, and information systems. Provides excellent career information and salary guide lines for the financial profession.



www.rsijobs.com RSI is a professional and technical search and recruiting firm that specializes in high technology engineers and information systems professionals. Search the database for opportunities by specific region and apply online.



www.snelling.com Surfing will find you an impressive list of openings for sales, marketing, financial, accounting, banking, and systems. One of the largest employment and search agencies.



www.spencerstuart.com Spencer Stuart is a leading management consulting firm specializing in senior-level executive search and board director appointments. For 45 years, they have been at the forefront of the industry, creating a blend of management consulting and executive search that is best described as executive talent management. A global company whose core practice has reached 50 offices in 24 countries since its founding, the Spencer Stuart network continues to be strengthened by an expanding suite of services and an active commitment to quality. Registration is required.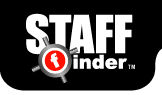 www.staff-finder.com This web site, containing a database of more than 2,500 provider listings, is designed for HR professionals to help locate search firms specializing in finding qualified people for available positions. There is a fee charged by the search firms. Job seekers could also use this site to help identify search firms to use as a source.



www.stern.nyu.edu/Alumni Although this is an alumni site for the MBA Program of NY, its value to non-alums is the links to executive recruiters, corporations, and career information.