www.aicpa.org American Institute of Certified Public Accountants. With more than 330,000 members, the AICPA is the premier national professional association for CPAs in the United States. This site offers the latest news and information, as well as conference information, job listings, and an online resume posting and referral service.



www.aip.org The American Institute of Physics (AIP) offers online journals and electronic services, education and student services, and employment information.



www.amanet.org Find out about resources, seminars, training, conferences, and special events sponsored by the American Management Association, the world's leading membership-based management training organization.



www.ams.org The American Mathematical Society provides many professional services to the community. This site offers all of its publications online, the latest news, online reference tools and a job resource center.



www.asee.org The society, established in 1893, is made up of more than 12,000 deans, professors, instructors, students, and industry representatives. This site offers conference information, job listings, and access to online newsletters and the ASEE magazine PRISM.


www.astd.com A leading professional association with thousands of members who work, in some manner, in training and development. Topics include training, assessment, delivery, and retention including its use in performance appraisal, improvement, and management.



www.astd.org The American Society for Training and Development offers a magazine subscription for members, job listings, training program listings and a marketplace that includes audiotapes & videotapes, books & interactive media. This is an outstanding resource site.



www.computer.org With nearly 100,000 members, the IEEE Computer Society is the world's leading organization of computer professionals. Founded in 1946, it is the largest of the 35 societies organized under the umbrella of the Institute of Electrical and Electronics Engineers (IEEE). Check out the Publictions Center which contains access to several magazines and an online bookstore, as well as conference information, committee standards, and career opportunities around the US.



www.findlaw.com FindLaw, the leading Web portal focused on law and government, provides access to a comprehensive and fast-growing online library of legal resources for use by legal professionals, consumers and small businesses. Visitors to the FindLaw site will find a broad array of features that include Web search utilities, cases and codes, legal news, and community-oriented tools, such as a secure document management utility, mailing lists, message boards and free email.



www.ieee.com The Institute of Electrical and Electronic Engineers has over 300,000 members and dominates recruiting through its professional membership. Allows job seekers to view positions by location, keyword, entry-level, or international locations. Contact information is available members can post their resumes for free. There are many career articles in salary information posted on the site. It contains a long list of job links to various professional organizations.



www.ihrim.com IHRIM is the leading professional organization dedicated to enabling members to achieve their objectives through the management of human resource information with technology. It promotes professional growth through educational programs and provides numerous opportunities for members to share experiences, ideas, and solutions that will help them add value to their companies through information management.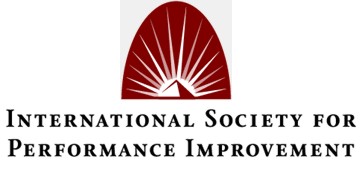 www.ispi.org The leading association of professionals dedicated to improving organizational and individual performance. This site covers topics such as measuring and evaluation performance, performance management systems, training, and research in the field.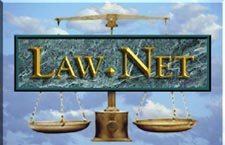 www.law.net One of the earliest Internet services dedicated to law, Law.Net effectively provides a wide range of services valuable to anyone desiring legal information. Their web hosting services provides attorneys with affordable websites to effectively acquire new clients. You may also post questions and answers about any legal matter or list job opportunities in the legal community. The Law.Net directory lists legal resources by category or use the search engine to make it easier to find resources by key words and geographical areas. You may also subscribe To Law.Net News for regular updates on legal issues and events around the world.



www.nafsa.org Association focuses on advice to provide to the thousands of foreign students who study in the US. Topics include Visa concerns, recruitment strategy, and research.



www.napm.org One of the most respected professional organizations in the United States, the National Association of Purchasing Management (NAPM) is a communication link with more than 47,000 purchasing and supply management professionals. Anyone can search the job database for free, but become a member and you receive: Purchasing Today®, the award-winning monthly publication; access to an extensive database of information, articles and other resources; discounts of up to 50% on NAPM sponsored programs, products, and annual conferences; and more.



www.nasfaa.org NASFAA is the only national association with a primary focus on student aid legislation, regulatory analysis, and professional development for financial aid administrators. The Association advocates student aid and gathers timely, accurate regulatory and technical information for its members. Its efforts are also complemented by a number of paper and online publications, as well as electronic services, distance education, and the Standards of Excellence Review Program.



www.nbcc.org The National Board for Certified Counselors, Inc. (NBCC), an independent not-for-profit credentialing body, was incorporated in 1982 to establish and monitor a national certification system, to identify for professionals and the public those counselors who have voluntarily sought and obtained certification, and to maintain a register of those counselors.



www.ncda.org The National Career Development Association (NCDA) is a division of the American Counseling Association (ACA). The mission of NCDA is to promote the career development of all people over the life span. The NCDA provides service to the public and professionals involved with or interested in career development, including professional development activities, publications, research, public information, professional standards, advocacy, and recognition for achievement and service.



www.nspe.org The society publishers "Engineering Times". Excellent career information for engineers, computer technologists, consultants, and anyone interested in a technical or semi-technical assignment. This site has a good list of firms interested in technical talent.



www.sciencemag.org This professional organization manages an excellent site for research and development professionals to find employment and consider all career options. The job ads are similar to the classified ads normally placed in their professional magazine. Jobs can be searched by discipline, state, country, education, organization or keyword's. Candidates may register the email and have openings sent to them. There is an abundant amount of science career information that facilitates the job search, networking, and graduate education programs.



www.shrm.org The Society for Human Resources Management(SHRM) is the global voice of the profession. The 100,000 plus HR professionals are likely to be using this site for any job searching that they do for themselves or for their company. While the site offers a wealth of information, especially to its members, here are some of the highlights:
Browse HR positions by location, title, post date, keyword search, etc.; register to have them emailed to you.
Peruse the Information Center and Library which offers articles on Benefits and Compensation, as well as a Job Description Databank that contains hundreds of job descriptions catagorized by function and industry.
View up-to-date information regarding SHRM Conferences and Seminars.

www.uschamber.com The official site of the U.S. Chamber of Commerce. It offers many links including a listing of chamber events, a directory of chambers, associations, and the latest news in the U.S. and around the globe. Also contains great material for anyone who is planning to work in the private sector. This site is loaded with information, from monthly newsletters to outstanding training resources.