www.africanamericanjobsite.com This is a general website on job searching and job relocation. You may search for jobs by title, city, state, country, keyword, job category, and/or company name. The links on job relocation are very useful and provide quality information on the community one may be reloacting to.



www.bcw.org This organization serves as a nucleus of support and uses its continual nationwide contacts with working black women to identify and address the critical needs of black women in the workforce as it relates to their career mobility and achievement. There are links on upcoming events, articles, and job opportunities.



www.blackcollegian.com THE BLACK COLLEGIAN Online provides cutting-edge information on career resources for Black collegians. Job search strategies, graduate school opportunities, career and industry reports are abundantly explored. This site is the cyberspace partner of THE BLACK COLLEGIAN Magazine.



www.blackenterprise.com This company is dedicated to unlocking profitable business opportunities in the affluent African American market. Founded in 1968 by Earl G. Graves, who launched Black Enterprise magazine two years later, the company has diversified into several other fields in the U.S. and abroad such as the Black Enterprise magazine (1970) and BE Unlimited (1994) which is a division devoted to upscale lifestyle and education events for African Americans. This site gives information on investing, entrepreneurs, and personal finance.



www.blackeoejournal.com - Black E.O.E Journal: This is the homepage for the Black Equal Opportunity Employment Journal Magazine. The magazine keeps America in touch with all minorities by providing career opportunities, community awareness, and higher education.



www.bwni.com BWNi.com represents the new efforts of Business Women's Network to reach millions of business women through the power of the Internet. In addition to offering content from its own resources, BWN will work to form co-branding partnerships with other high-quality sites on the Internet to provide business women with the best tools and services available on the Internet. The first in a series of deals has been the partnership formed between BWN and JobOptions to provide the BWNi.com Career Center.



www.careerwomen.com This site offers job postings and career information for women as well as the ability to post a resume. Create your own personalized career management account on this site and you can: Create, edit, and delete up to three online resumes and cover letters so you may apply online to jobs; create up to five automatic Job Search Agents that email you when a job listing matches your interests; save interesting jobs to your personal folder; and keep track of all the jobs you have applied to.


www.diversilink.com This website is specifically for hispanic engineers. You can search the job database by clicking a geographical region on the national map or by using the search form. Or, you can sign up to the list server to receive them via email.



www.diversitycareers.com This site promotes two publications that offer information on diversity and minorities in engineering and information technology. Surf the site to locate job leads, or simply to review the up-to-date articles.



www.diversityrecruiting.com This site gives minority job seekers a place to interact with companies to work for, and continues to enhance and develop its core business, retained executive search.



www.eop.com Since 1968, Equal Opportunity Publications, Inc. (EOP) has led the way from affirmative action to diversity recruitment by publishing career-guidance and recruitment magazines for women, members of minority groups, and people with disabilities. "First in diversity, best in results" is the slogan that summarizes EOP's successful record of helping job-seekers from underrepresented groups find employment and in aiding companies and government agencies eager to recruit from this diversified workforce. Check out the resume Database which provides the opportunity to have your resume sent FREE to any advertiser who is looking to hire. Also check out the list of the dates and locations of career fairs and job expos across the country.



www.hirediversity.com HireDiversity.com is an online service for diversity career development and recruitment. They provide quality services and networking opportunities while linking multicultural and bilingual professionals with the fastest-growing, most-profitable industry sectors both nationally and internationally. This site is for all levels of experience, from seasoned multicultural professionals to college graduates to interns. Many of their clients operate in a global economy or industry sector that seeks highly skilled, multicultural, and/or bilingual professionals that can best represent them in their respective target markets.



www.hispanicareers.com Welcome to Hispanicareers.com, the web site dedicated to the needs of Hispanic Americans in the workforce. Here you'll find excellent career opportunities with companies interested in hiring top talent from the Hispanic American community. Also contains many useful articles.



www.iminorities.com The Black Collegian magazine appeals to Minardi professionals on this Web site. The search engine can be use to find jobs by keyword, job title, state, or internships. An interesting concept called "villages" has been created for African, Asian, Hispanic, Native American, and other global minorities. Magazine articles on career management are specific to each community. Diversity recruiters aggressively use this site.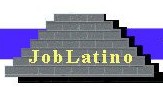 www.joblatino.com JobLatino offers employers, who want to diversify their workforce, a place where they can post their profiles and career opportunities as well as review resumes submitted by job seekers. Job seekers can post their resumes, learn about the fastest growing occupations, read interview tips, review job search techniques, study tips about body language during job interviews and more.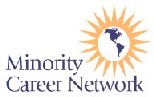 www.minoritycareernet.com The Minority Career Network has been designed specifically to help minority professionals find positions that best suit their interests, aptitudes and needs. You'll gain free, instant access to thousands of positions nationwide and valuable information you can use to manage your career and to adapt to changes in the constantly evolving workplace.



www.newsjobs.com/home.html A comprehensive newspaper job listings website which posts openings in all aspects of the newspaper industry. From advertising and public relations to management and editorial, we hope to make these openings more accessible to women and minorities. All jobs listed on the site are available on an Equal Opportunity basis. You'll find everything from job-hunting tips and other job banks to information about upcoming minority job fairs.



www.nshmba.org This society has chapters in Austin, Chicago, Dallas-Ft. Worth, Denver, Houston, Los Angeles, Miami, New York, Orange County, Phoenix, San Antonia, San Francisco, San Juan, and Washington, DC. It provides information on upcoming events, membership, their scholarship program, and a career connection that lists job opportunities. This site also links to several of the affiliate chapters.



www.saludos.com Dedicated to promotion of Hispanic careers and education and publishes the "Saludos Hispanos" magazine. The career center includes job listings, resume posting (free), career information and an archive of career articles written for the magazine. Excellent links to www sites of interest to the Hispanic community.