www.brassring.com One of the best online resources for high-tech professionals with thousands of searchable (by date, keywords, industry, location, and company) job listings and relevant tech articles and career resources. You can create your own detailed account which will enable recruiters to easily find you or let Brassring do the searching for you and they will e-mail jobs that match your qualifications on a daily, weekly or monthly basis. You can also post and store up to 5 different resumes and cover letters and see how many times your resume has been viewed by employers. Be sure to check out the CAREER ADVICE section where you will get essential career advice and tech specific job-hunting tips and CAREER EVENTS section to view the schedule of upcoming Brassring events and upcoming events near you.



www.cacee.com/english/students Provides several different options on finding work in Canada. You can view a directory of internships, research a career or specific employer, get up-to-date knowledge about future career fairs, and review guidelines for ethical recruitment--just to name a few.



www.career.com Access positions by many different criteria including company, position, location (including international), and keyword. Employers conduct online virtual job fairs where they and prospects have real-time interviews from the privacy and comfort of their home, office, or school. The jobs at Career.com cover a nice range of areas with an emphasis in computing, engineering, accounting, business development, marketing, and administration. Also a great resources for company profiles.



www.careercity.com Owned by ADAMS MEDIA, one of the largest publisher of career related books and directories, this site offers a myriad of services available to job seekers. Links to hundreds of company pages, an "executive search directory," and an index of news groups. Also visit the online job fairs in cities from coast to coast and get up-to-date advice on subjects such as creating a stand-out resume, avoiding the biggest interview mistakes, and exploring that "hidden" job market. Posting resumes is free and the database is purged regularly.



www.careerconferences.com The leading career fair organizer for college graduates. CCA's college recruitment conference program is different from other career fairs because students attend by invitation, which are extended to students whose background, interests, achievements and qualifications best match the requirements of participating employers. Hundreds of employers from major cities participate each year. A specialty career fair is offered for foreign national MBA's and Masters in IT/Engineering students to meet and interview with the worlds leading global companies.



www.careerfair.com Contains dates and detailed information on all the upcoming career fairs. Careerfair.com can also put you in touch with hundreds of hiring companies recruiting for thousands of current job openings for professionals like yourself. By simply posting your resume, recruiters can search the database containing your resume to find qualified candidates for current job opportunites.



www.careerforum.net Recruiting events and publications include the Boston and San Francisco Career Forums and the Nikkei Placement Guide. DISCO Career Forums have become a tradition for Japanese-English speakers in attaining their ideal jobs. The Nikkei Placement Guide is an invaluable recruiting directory of bilingual employment opportunities. It provides vital corporate recruiting needs as well as job hunting hints.



www.careergardens.com EMDS places thousands of candidates every year with top-class recruiters, from Arthur D. Little and BP right through to Unilever. For the candidate looking to maximize his/her potential and begin or develop an international or local career, EMDS can, and consistently does, make this happen. They have over 80 Forums worldwide each year, year-round job opportunities through a "search and selection" function, and online job applications with over 600 widely respected, international companies.



www.careermart.com The parent, BSA Advertising, has produced stunning graphics with a great search engine. Innovative, award-winning site. Use the search bank to view jobs by location or job category or list the companies and see what each has to offer. Enter the college information center and checkout who's coming to campus. Link out to Career Fairs to check out the college career fairs in your area.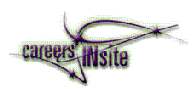 www.careersinsite.org Through information and networking opportunities-—including informational Web sites, email campaigns, job fairs, career days, social functions and seminars-—careersINsite helps students, regardless of their major, learn about Indiana's tech-firms and what they're seeking. Students gain access to a full range of information in order to learn more about technology job opportunities in Indiana. careersINsite lets you meet real people in the tech sector, interview them about their careers and their companies and make a personal connection--right in Indiana. With great universities, top-rated technology firms, fantastic culture and low cost-of-living, Indiana is the perfect place to start your career. careersINsite brings Indiana's thriving technology industry to your doorstep. careersINsite personnel operate on the campuses of Purdue University, Indiana University, IUPUI, Ball State University and Rose-Hulman Institute of Technology.



www.cfg-inc.com Get a list of recruiting companies all across the country or search for available positions by profession. Check often, the fairs change frequently. CFG advertises their fairs to the public 60 days prior to the event.



www.chicagoadfed.org As the oldest and most dynamic advertising organization in all of Chicago, if not the United States, CAF has much to offer you. The CAF continues to play a unique role in Chicago's advertising community because it continues to cherish the very principles upon which it was founded to create growth opportunities for both the businesses and individuals who make up Chicago advertising. In February 2002, CAF will be hosting its 20th annual Career Day program which is designed for Midwest area college and university students who are interested in finding out more about a career in advertising.



www.chicagotribune.com Read The Chicago Tribune internet edition at this site. Find information regarding job openings, virtual job fairs, financial news and much, much more.



www.collegejobfairs.com Welcome to the Collegiate Job Fairs web site. CJF specializes in bringing college grads and the needs of employers together in a unique recruiting environment that best serves the needs of students, employers, and Collegiate Career Centers.



www.dbmcareerservices.com Drake Beam Morin, the worldwide leader in career management and transitional services, has created an alliance with the I.U. Kelley School of Business. It offers a comprehensive portfolio of career management, planning, and networking opportunities. Some of the free services include:
Assessment Tools - to find your best career fit.
Career Consultation - telephone consultation with a DBM professional.
Networking with fellow alumni.
Forums to participate in discussions on timely topics.
Online Career Resources - career management, job search and resume programs, current articles by career stage.
Job Leads through the Virtual Job Fair, Internet Resources and other links.
JobMatch - a matching service that automatically matches a candidate's professional experience and job function preferences to employers looking for candidates.
There are some fees for a few of the assessment tests. I.U. alums and students will need a password which is provided free to students on the BPO website under "Self Assessment Tests."



www.dicr.co.uk Using internet technology and career forums as media to foster mutual communication, DISCO International's aim is to bring global companies and job seekers together in a free and open manner. As international recruitment specialists, their strength is their cross border network combined with a deep understanding of the situation of job seekers on a country by country basis. For Europe-based IT specialists, top Business graduates or Japanese-English bilingual candidates DISCO International is bringing a new perspective in international recruitment. It offers a wide range of recruiting products and services, including job fairs (Career Forums), direct placement, publications, customized programs, and consulting.



www.eop.com Since 1968, Equal Opportunity Publications, Inc. (EOP) has led the way from affirmative action to diversity recruitment by publishing career-guidance and recruitment magazines for women, members of minority groups, and people with disabilities. "First in diversity, best in results" is the slogan that summarizes EOP's successful record of helping job-seekers from underrepresented groups find employment and in aiding companies and government agencies eager to recruit from this diversified workforce. Check out the resume Database which provides the opportunity to have your resume sent FREE to any advertiser who is looking to hire. Also check out the list of the dates and locations of career fairs and job expos across the country.



www.experience.com Provides a central place to find the career insight and connections needed to launch and develop your career. Register and create a resume that can be viewed by employers who will contact you when you're the right match for a position or search through a database of thousands of jobs and internships targeted to the entry-level demographic to find the one that fits YOU. Additional resources include the ability to research over 25 industries (including non-profit service, e-commerce, journalism, arts, consulting and financial services), view more than 300 company profiles, participate in virtual job fairs, and read articles containing career and life advice.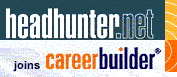 www.headhunter.net With over 250,000 job postings representing more than 10,000 of the nation's employers, Headhunter.net is the fastest growing job awareness site today. Headhunter.net is rated first among cross-industry, national online recruiting services in quality of results and user satisfaction. Search the jobs by job type, industry, field of interest, company or use the keyword function. Be sure to check out their International Gateway for job openings all over the world. Registered users can post their resume and save frequently used search criteria at no charge. And with the over 30 targeted online job fairs offered, the feature that sends a "reminder" of the upcoming event is a real plus. Click on the Resource Center to see the full outline of their features.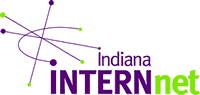 www.indianaintern.net Indiana INTERNnet is an internship-matching program linking employers, students, colleges and universities by providing both high-tech and high-touch support. It is a powerful Web-based matching and reporting system that is coupled with personal assistance, consultations, a toll-free hotline, resource materials, and much more which will help to increase the number and quality of internships in the state. Indiana INTERNnet allows students to search for internship opportunities and post resumes, apply directly online for internships of interest, participate in online discussions, and review tips for successful internships/resume building/interviewing/etc.



www.jobfairs.iupui.edu This site contains information regarding the Indiana Multicultural Job Fair and the Indiana Collegiate Job Fair. These events are presented by Indiana University and Purdue University campuses statewide and are open to any person looking for professional or internship positions.



www.jobsamerica.com Professional job fair organizers. This site gives a good list of upcoming fairs in your area. Engineering and computer professionals should visit the Virtual Job Fair. Also lists opportunities to join the JobsAmerica team.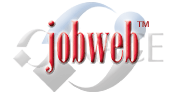 www.jobweb.com Recently redesigned and updated, JobWeb has made it easier for students and graduates to tap all resources needed for an effective and successful job search. In addition, Career Planit (NACE's web site for undergraduates) has been "folded into" JobWeb, turning JobWeb into a robust, all-inclusive resource. Click on the JobWeb logo to open a page FULL of links to specialized portions of the site including: Online Career Fair, Resumes & Interviews, Career Development (which contains assessment and exploration tools), Internships/Co-ops, Salary Info, Job Market Research, and After College. Contains a tremendous amount of career information so if you can't find what you're looking for, use the "Search JobWeb" feature.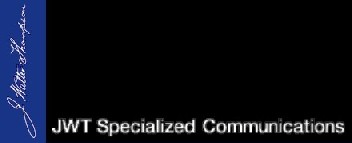 www.jwtworks.com Funded by one of the largest ad agencies in the world, this site allows excellent stories of layoffs, job fairs, hot HR issues, etc. Good demographic links as well as a virtual job fair.



www.nationaljobfairs.com National Job Fairs is committed to hosting high-quality, targeted (Accounting, Banking, Finance, Insurance, Management, and Sales) career fairs nationwide. The founders of National Job Fairs have over a decade of targeted job fair and recruitment experience. Locate a job fair near you now!
CATEGORIZED: Job Fairs



www.rici.com International Career Information is a U.S. subsidiary of Recruit Co. Ltd. which is one of the largest publishers in Japan and a leader in the employment information business. ICI publishes an employment and career guide (International Recruit Magazine) and maintains a database that includes more than 40,000 students and recent graduates as well as mid-level professionals in the U.S. and Asia. Many additional sites are available from this site.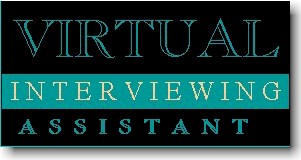 www.ukans.edu/cwis/units/coms2/via/index.html The University of Kansas' Virtual Interviewing Assistant (VIA) provides complete details about the interview process and many interview articles. Very focused information especially useful to interviewees, interviewers, and HR professionals.