Are the days gone when your "perfect job" depended upon who you knew, how slick your resume was, clever ads to rifle through, and networking contacts? Probably not, but the job hunting rules have certainly changed with the introduction of the "World Wide Web" into your job search efforts.

A plethora of Internet sites have sprung up which offer job search information, resume advice, and job listings. Perhaps you want your mouse to do the walking.

Surfing for jobs is today's reality and you must learn the ropes in this new job search world. The WWW brings together "job providers" and "job seekers" in a virtual HELP-WANTED and JOB-WANTED forum. Articles sharing career advice and job information abound on the web.



College

www.aboutjobs.com A network that provides access to jobs for students, recent graduates, expatriates, and adventure seekers. Link out to any of four sites (SummerJobs, OverseasJobs, ResortJobs, & InternJobs) according to your needs. Each location allows you to post your resume, review company profiles, and look at jobs available worldwide.



www.brassringcampus.com Designed specifically for college graduates, this site offers advice from experts, stories from your fellow job-seekers and tons of relevant information to help you slide smoothly from campus to the working world. You can search a database of literally thousands of early-career jobs requiring 0-5 years of work experience; view job descriptions and employer contact information, and apply for jobs online. Paste in your resume, type a cover letter, click "apply" and you have immediately applied for a job. Want added power? Register at no cost and you can store desired jobs in your job cart making it easier to to gather together jobs you want to apply for later or to just keep a list of interesting positions. You can also upload and store a resume that can be viewed by all of the employers that use BrassRing Campus to find entry-level candidates, apply easily and track job applications, receive daily or weekly email about new jobs by creating an "agent" to search for you. Check out the site map to avoid missing anything!



www.CampusCareerCenter.com CCC is the gateway for students seeking full-time jobs and internships locally, nationally, and worldwide. The Students section outlines their Job Search, Career Resources and Community offerings to job-seeking candidates. You must register and build a CANDIDATE PROFILE, which is what companies would use when searching for candidates, before accessing many of their services. FREE!



www.careersinretailing.com For the past 17 years, Careers in Retailing has informed college students about the career paths that are available in the retail industry. Discover career opportunities in management development, sales, marketing, operations and technology. Includes profiles of many of the leading retailers.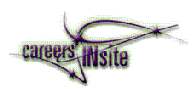 www.careersinsite.org Through information and networking opportunities-—including informational Web sites, email campaigns, job fairs, career days, social functions and seminars-—careersINsite helps students, regardless of their major, learn about Indiana's tech-firms and what they're seeking. Students gain access to a full range of information in order to learn more about technology job opportunities in Indiana. careersINsite lets you meet real people in the tech sector, interview them about their careers and their companies and make a personal connection--right in Indiana. With great universities, top-rated technology firms, fantastic culture and low cost-of-living, Indiana is the perfect place to start your career. careersINsite brings Indiana's thriving technology industry to your doorstep. careersINsite personnel operate on the campuses of Purdue University, Indiana University, IUPUI, Ball State University and Rose-Hulman Institute of Technology.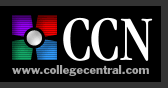 www.collegecentral.com This website by College Central Network (CCN) provides students and alumni with the ability to search their respective college or universities jobs database as well as those of CareerBuilder.com's with its unique Mega Job Search (SM) Technology—providing students and alumni access to over three million jobs on the Web. CCN also provides college students and recent alumni with resume building, referral, forwarding and archiving functions as well as career resources and online advice.



www.collegegrad.com The largest open access entry level careers web site for college students and recent graduates, with more than 10,000 job postings, 140 resume templates, a searchable employer database, and the entire contents of the best-selling book, "College Grad Job Hunter" online and free for all to access.



www.collegejobboard.com Finally a job board for everyone; for students and alumni of every College, University, Graduate School, and Vocational and Adult Education School in the United States. CollegeJobBoard is designed to help students and alumni find internships, temporary jobs, part-time jobs and full-time jobs. Key features: Create up to five online resumes and cover letters to use to apply to jobs; activate your resume so employers can view it, or store it privately for your own use; track your online job applications; create automatic Job Search Agents that will search around the clock and email you when a job listing matches your criteria; utilize the Free Scholarship search engine; review job search tips; and research companies.


www.CollegeRecruiter.com The premier information source for college students, grads and recent graduates who are seeking employment, business opportunities, further education or training. Now the 8th most popular job site overall (PC Data Online), candidates can both search the 100,000+ current job postings and submit a resume to the (free) resume bank. Another free feature, through the Mega Search page, is the ability to simultaneously search and apply to 3,000,000 job postings advertised on over 240 job sites.



www.dbmcareerservices.com Drake Beam Morin, the worldwide leader in career management and transitional services, has created an alliance with the I.U. Kelley School of Business. It offers a comprehensive portfolio of career management, planning, and networking opportunities. Some of the free services include:
Assessment Tools - to find your best career fit.
Career Consultation - telephone consultation with a DBM professional.
Networking with fellow alumni.
Forums to participate in discussions on timely topics.
Online Career Resources - career management, job search and resume programs, current articles by career stage.
Job Leads through the Virtual Job Fair, Internet Resources and other links.
JobMatch - a matching service that automatically matches a candidate's professional experience and job function preferences to employers looking for candidates.
There are some fees for a few of the assessment tests. I.U. alums and students will need a password which is provided free to students on the BPO website under "Self Assessment Tests."



www.goldenparachute.com This site provides a free online networking community exclusively for alumni of the top 150 worldwide universities and colleges enabling these alumni to network on business, career and social levels in a private, secure environment. GoldenParachute.com's online networking community offers alumni many features including a searchable alumni directory, an Alumni Association website builder, mentoring, job searching, resume posting, personal profile building, online chatting, and free email.



www.jobdirect.com Recently acquired by Korn/Ferry International, the world's leading executive recruitment company, JobDirect.com is a leading online college recruitment company exclusively serving clients' requirements for college graduates/entry-level professionals. Using technology and leveraging the efficiency of the Internet, JobDirect satisfies the needs of three communities: employers, college campus career offices and students. As an early pioneer, it allows employers to conduct extensive searches, for a subscription fee, in a database of thousands of student resumes. Employers view resumes, track candidate status, and get statistical reports. Student resumes come from college placement offices and custom-designed 32-foot technology vehicles that tour hundreds of colleges and universities allowing students to enter resumes.



www.jobpostings.net Offers hot links to company web sites and hot links to recruiters. Resumes and cover letters can be sent on-line. Recently transformed into a complete resource center for students, this site offers job listings, career tips, and a forum for HR professionals and students to talk with one another, exchange ideas, and help each other answer questions.



www.monstertrak.com MonsterTRAK in partnership with the BPO Undergraduate Career Services Office provides full-time, part-time, temporary and internship opportunities targeted by employers to Indiana University students and alumni. Formerly JobTrak, MonsterTRAK still offers the same great services with the added features of Monster.com.

The INDIANA UNIVERSITY password to login to the MONSTERTRAK site is PROFILE12 (no spaces, lowercase only).



www.petersons.com Peterson's provides search tools for colleges, graduate schools, study abroad and summer programs, summer jobs, private schools, jobs and executive education programs. The job search resource database is organized by employer and also includes some articles on search-related topics, such as resume writing. Other resources include graduate school and MBA discussion boards, financial planning software and GMAT & LSAT TestPreps.


Back to top
Specialized

stats.bls.gov You can access data, economic info at a glance, surveys, publications and research papers, regional information, and a search engine. The Occupational Outlook Handbook is the single most important publication in all of career literature – researchers grind away daily to compile an incredible mound of data. Hit the link to the occupational clusters, which detail exactly what pay, benefits, and working conditions you can expect and project long- and short-term success rates for each job. It also provides data for total employment by occupation that includes the number of self-employed and unpaid family workers.



www.6figurejobs.com Provides experienced professionals the opportunity to confidentially seek and be considered for some of the most prestigious jobs in the country. This service is free for experienced professionals possessing the skills and expertise our clients demand. Executives who are mid-management or higher will find this site to be helpful in landing appropriate high-level jobs.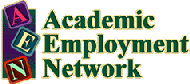 www.academploy.com This site is dedicated to those looking nationally for a teaching job or other academic position. It lists available positions in colleges, primary and secondary educational institutions for faculty, staff, and administrative professionals.



www.accounting.smartpros.com Accounting and finance professionals will love this site. Post and view resume profiles for free and view online jobs. Must Pay to list. Great links to industry and professional information.



www.asia-net.com If you speak Japanese, Chinese, or Korean, you need to visit this site. Especially if you are seeking employment outside of the USA. Database contains 20,000 plus emails of bilingual professionals who can receive emails from employers. Site is building a unique community of bilingual professionals for Asian employment purposes.



www.banking-financejobs.com National Banking Network is the oldest and largest association of independently owned recruiting firms all specializing in the Banking and Financial Services marketplace. Their site offers resume posting and job referrals as well as Banking and Finance-related links to sites that offer resume and interviewing assistance and additional job opportunities.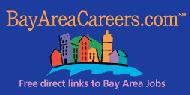 www.bayareacareers.com This classic and well-established job database gives you the option of searching via a clickable map or via a list. Either way, you access some of the best jobs in town. It you're interested in getting work in the Bay Area, plan to spend some time at this site.
CATEGORIZED: Job Search



www.benefitslink.com This site is for the Human Resource professional who specializes in managing benefit programs. Job seekers and explorers of the HR profession can gain insight into the profession. Good bulletin board for questions regarding benefit regulations and options. Contains both resume posting possibilities and job lead listings.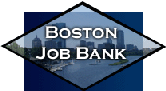 www.bostonjobs.com A site devoted to employment in the Boston, Massachusetts area. Here you will find job listings focused in Boston, Cambridge and other Eastern Massachusetts cities and suburbs. You may also post a resume.



www.careersinretailing.com For the past 17 years, Careers in Retailing has informed college students about the career paths that are available in the retail industry. Discover career opportunities in management development, sales, marketing, operations and technology. Includes profiles of many of the leading retailers.



www.cfo.com/CFO/Career/career?career_path=cfojobs CFO magazine post a regularly updated list of job openings for CFOs, treasurers and senior financial executives. You can also fill out a profile and receive finance job opportunities via email that match your skills and interests.



www.chicagojobs.org A major hub for jobs in Chicago: This is a terrific all-around site for finding a job in Chicago. You find salary guides, job leads in a wide variety of fields, and helpful resource links.
CATEGORIZED: Job Search



www.chicagotribune.com Read The Chicago Tribune internet edition at this site. Find information regarding job openings, virtual job fairs, financial news and much, much more.


www.chronicle.merit.edu The Chronicle of Higher Education is the academic world's No. 1 source of news and information. There is a fee to subscribe, but then you can register to receive a daily email highlighting developments in higher education and updates on grant opportunities; access the career network which includes advice on careers in academe; access current job announcements including an advance look on Friday's before the printed newspaper is mailed; and view the fully-searchable complete-text version of the current issue of The Chronicle as well as the archives.



www.computerjobs.com Provides you with high quality computer-related job opportunities and career-related content organized into 18 vertical skill sets and 19 major metropolitan markets. Employers are rewarded with access to thousands of prescreened resumes, which you may post for free, from real people including many of the best and brightest IT talent in the industry. More than 4,000 companies post jobs to ComputerJobs.com.



www.computerwork.com This site is one of the leading job search centers for technical professionals -- offering permanent, contract, and consulting computer jobs nationwide. Browse the fully searchable job database or enter your profile and let Job Tracker email you about new jobs matching your preferences.



www.computerworld.com The world's largest Information Technology trade journal maintains classified ads and career information on this site. You may request jobs that match your skills be sent to you via email. It also contains an extensive listing of career related articles that can be keyword searched. FREE!



www.coolworks.com The best site for finding temporary jobs with an outdoor twist. Find jobs at resorts, at national parks, on ranches, on cruises, and at campus. For the college graduate not inclined to join corporate America this is an excellent resource linking them to unconventional and alternative career fields.



www.daVinciTimes.org This specialty site focuses on recruiting electrical, mechanical, computer, civil, environmental and MIS personnel for member businesses central New York. You can search posted jobs by keyword, category, education level, or salary. Post your current resume or us their resume Wizard which provides step-by-step formatting for a perfect profile. It has some excellent technical resources as well as entertainment, fun and lifestyle considerations.



www.dice.com This is a top site for information technology, engineering and other technical fields. Thousands of jobs are posted daily; all have direct contact information and the ability to apply online. "JobSeeker" emails the jobs you want and "ResumeOnline" lets you store your resume on the web. This site also contains an excellent battery of job tools for the technical professional.



www.earthworks-jobs.com This is the site for candidates who are interested in oil, mining, geoscience, environmental, GIS and related subjects. Earthworks promotes paid, volunteer, and internship opportunities in national parks and wildlife refugees managed by nonprofit conservation organizations. Job seekers typically pay a small sum for using this site. Employers can post jobs for free.



www.emplawyernet.com EmplawyerNet is the preeminent job opportunity and career development site for the legal community. It provides invaluable recruitment tools to lawyers, law students, paralegals, employers and law schools.



www.execunet.com A great networking site for executives who earn more than $100,000 a year. Position information is generated from members, search firms, and corporations who post their openings for free. There are many thousands of listings covering all fields and specialties. Career tips and other resources are updated regularly. The membership idea and networking connections provide an excellent vehicle for senior level executives to facilitate their careers.



www.futurestep.com Futurestep is an executive search service for management professionals brought to you by Korn/Ferry International, the world's largest executive search firm, and The Wall Street Journal. Serves mid-level professionals with a free and confidential service in areas like consulting, legal, IT, HRM, accounting, finance, marketing, sales, etc. Upon registering, you get customized feedback on culture, positions, industries, etc. including personal motivators and estimated market value. Focuses on the $60-$200k experienced market. Does not advertise jobs but asks if you want your information send to a specified job.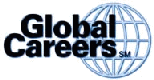 www.globalcareers.com The internet's premiere specialty recruitment center. Global Careers is the place for transportation, commerce, and finance majors. They offer global recruiting, free posting of resumes, recruitment services, and application tools. Soon Global Careers will be adding branding, sales and marketing, information technology, consulting, and communications to their list of majors they service.



www.gwbweb.wustl.edu A comprehensive collection of links to every imaginable area of social service: affirmative action, addiction, adoption, counseling, disaster relief, death and dying, suicidology, welfare, obsessive-compulsive disorder, learning disorders, and so much more. This is a prime site for researching in your field and for finding links to relevant hiring associations and organizations.



www.healthcarejobstore.com Over 325 health-related sites are available through this "magna" network. The site emphasizes career opportunities with hospitals, healthcare corporations, long-term care facilities and other healthcare organizations. Opportunities available in the fields of nursing, physicians, marketing, financial, administrative positions, and nearly every other medical specialty. Access the fully searchable job database or sign up for their Job Search Agent and receive jobs via email that match your search requirements. Also post your resume for free and let employers find you.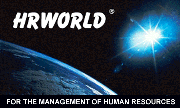 www.hrworld.com Targeted to jobs in the human resource profession, the positions are classified by HR discipline and level in the organization. Also contains articles about HR issues.



www.iminorities.com The Black Collegian magazine appeals to Minardi professionals on this Web site. The search engine can be use to find jobs by keyword, job title, state, or internships. An interesting concept called "villages" has been created for African, Asian, Hispanic, Native American, and other global minorities. Magazine articles on career management are specific to each community. Diversity recruiters aggressively use this site.



www.indiana.edu/~hrm/employment This site allows you to link to a listing of all positions available at Indiana University, Bloomington, Indiana. This bulletin is updated each Tuesday morning, and positions remain open until 5:00 p.m. the following Monday.



www.indychamber.com The Chamber's H.I.R.E. (Helping Industry Recruit Employees) link is a great way for job seekers to get their names in front of potential employers. Job seekers simply provide basic information and the Chamber provides the information to member companies that are looking for candidates. In addition, the link will connect students to information on Indinanapolis-area companies, demographic and economic market data, and details on cultural and recreational amenities.


www.jobafrique.com The only employment site in Africa designed to give access to personalized services of recruitment, you create a "Job Seeker" account where you will be able to build up to five resumes and cover letters and apply directly online for job offers. Also available on all wireless devices (PalmPilot, Windows Ce, Pocket PC, etc.), you can view job offers, view messages from prospective Employers, review your resume, see the number of times your resume has been viewed by prospective employers, and manage your applications.



www.jobsinsports.com An Internet based employment service dedicated to helping you find a sports job in the highly competitive sports marketplace. For $29.95 a month, you can gain access to sports job and internship listings, which are updated daily at the rate of hundreds of new jobs per week. You will also be able to post your resume, for employers to read, and browse through our list of sports and industry contacts.



www.jobsinthemoney.com The leading internet career site dedicated to professional jobs in finance, accounting, banking, investment, insurance and related fields. Job seekers will find current jobs from blue chip firms such as Banc of America Securities, Deloitte & Touche, Freddie Mac, John Hancock Mutual Life, Standard & Poors and hundreds more. The service is free for job seekers to search openings, post resumes, apply for jobs online, receive alerts via email about jobs matching their criteria, and see the statistics on how often their resume has been viewed by companies.



www.journalismjobs.com Finally, a database for journalists: JournalismJobs is a partner with Columbia Journalism Review, a respected publication in the journalism field. Post your resume and have employers contact you, or select criteria to match your qualifications and have jobs emailed to you.h



ashem.bus.indiana.edu/ipweb/overseasopps.htm The Global Programs Office in the IU Kelley School of Business has provided this Overseas Opportunities publication for students seeking internships and study abroad programs. Information concerning location, the time period, housing, and coursework is provided for each program, as well as an overview of each program and the IU contact and overseas contact.



www.lawjobs.com Classified ads from the National Law Journal. Provides job openings for the legal profession. Gives clues on what attorneys do and their salaries.


www.marketingjobs.com The site links to marketing jobs in key metro areas across the country, or you may browse the fully searchable job database. Free services for registered members include posting your 100% CONFIDENTIAL career profile, granting access to employers prior to viewing your Real Resume, viewing resume articles & examples, receiving a free resume critique, receiving new jobs via email, searching employer profiles and more.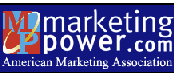 www.marketingpower.com The American Marketing Association site contains excellent data on the marketing profession. The worlds largest and most comprehensive society of marketers. Surf this site being sure to hit the job site, referral services, and resource guide.



www.medzilla.com Specializing in job postings for individuals in Science, Biotechnology, Medicine, Pharmaceuticals and Healthcare since 1994. You can post your resume, search a job database, and access articles about your career search.



www.militarycareers.com Provides descriptions for 150 military occupations. Each description includes information on work duties, requirements, working conditions, and training provided. Covers civilian counterparts for transitional purposes. Covers all of the U.S. Military services and how to make contact with the recruiters.



www.mortgagejobstore.com Click on featured mortgage employers to find current jobs or click on Find Mortgage Jobs to search ALL Job Store postings. Completely manage your career by posting your resume or confidential career profile so employers nationwide can find you, editing your career information & more. And sign up for the job search agent which will email jobs that match your search requirements. Also view employer profiles of employers hiring nationwide and participate and view the salary survey.



www.netjobs.com Most positions are located Canada. Search the database by employer, position title, location, etc. Not a "high volume" site for number of listings, but lists are "high quality."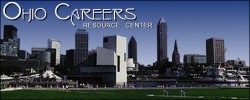 www.ohiocareers.com Well-established site for Ohio jobs: The site is well maintained, and the Ohio links are especially valuable. By checking these resources, you can find a good selection of the large and small employers hiring in Ohio.



www.onlinesports.com/pages/careercenter.html This is an excellent site for individuals interested in sports employment opportunities such as an assistant in sports administration, sales positions in athletic retail, physical education professors, an adult baseball league job, and more. Post resumes in an open resume database for free.



www.pencomsi.com/careerhome.html This site provides job search tools, salary information and articles dispensing career advice for IT professionals, all free of charge. Pencom employs more than 100 recruiters in nine cities and supplies full time placement and contract programming services to Fortune 1000 companies nationwide. As part of its recruiting service, Pencom offers relocation guidance, information on salary negotiation and executive searches.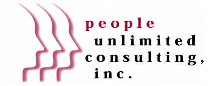 www.peopleunlimited.com People Unlimited Consulting, Inc., established in 1978, is an industry leader in providing staff augmentation and tactical outsourcing in leading edge and mainstream computer technologies to clients on all levels. All positions listed are contract unless otherwise specified. Be sure to check out the career resources section that provides assistance creating a resume, preparing for an interview, handling problems on the job and more.



www.pharmajobs.com International Pharmajobs Ltd is an Internet-based job market specializing in the Pharmaceutical and Biotech industries. Current job opportunities cover pre-clinical research to marketing, entry level through upper management positions. You can search Pharmajobs by field of interest, region, country, and/or company. Opportunities are posted with the company logo prominently displayed and linked to their homepage. Postings also provide direct access to the appropriate hiring manager via email or other choice of contact information. Should you not find what you are looking for, then you can post your resume, or CV, into a database where it can be accessed by companies that are currently looking to add new talent to organization.



www.real-jobs.com REAL-JOBS is uniquely designed to serve real estate professionals and businesses who require searches for jobs or employees. It focuses on general skills, (i.e., sales management, sales and communication) and also allows the user to discuss selected experiences or unique skills.



www.realestatejobstore.com This is where the professionals and real estate connect. Job seekers can register and request that positions matching their skills be emailed to them. Jobs can be searched by title, company, keyword, etc.



www.retailjobnet.com The position results are delivered to you in a user-friendly chart that tells you the position title, company, location, and reference number; you can view a detailed job description if you want. Each job description contains contact information to follow up on. The site also emails position announcements to you.



www.sciencemag.org This professional organization manages an excellent site for research and development professionals to find employment and consider all career options. The job ads are similar to the classified ads normally placed in their professional magazine. Jobs can be searched by discipline, state, country, education, organization or keyword's. Candidates may register the email and have openings sent to them. There is an abundant amount of science career information that facilitates the job search, networking, and graduate education programs.



www.scip.org This site offers services for both non-members and members. Free services for non-members include job- and resume-posting; 1997 salary information; a searchable directory of employers; and information on events of interest to Intelligence professionals, such as career development symposia.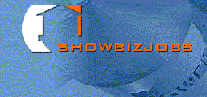 www.ShowBizjobs.com Showbiz list job opportunities for the film, television, recording, multimedia and entertainment attractions job markets. You can select openings by company, job category, location, posting date, etc. The large entertainment organizations often post on this media site.



www.shrm.org The Society for Human Resources Management(SHRM) is the global voice of the profession. The 100,000 plus HR professionals are likely to be using this site for any job searching that they do for themselves or for their company. While the site offers a wealth of information, especially to its members, here are some of the highlights:
Browse HR positions by location, title, post date, keyword search, etc.; register to have them emailed to you.
Peruse the Information Center and Library which offers articles on Benefits and Compensation, as well as a Job Description Databank that contains hundreds of job descriptions catagorized by function and industry.
View up-to-date information regarding SHRM Conferences and Seminars.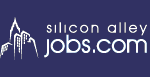 www.siliconalleyjobs.com This site is extremely useful in finding high-quality technical jobs in the New York tri-state area. For $45 for employers and $25 for job-seekers, employers can reach the tens of thousands of tech-savvy job-seekers for two weeks!



www.sportsemployment.com Searching for an internship or your first full time job in the sports and recreation industry? Perhaps you currently work in the industry and are searching for that next opportunity. Either way, using this site, you can access the hundreds of sports oriented positions currently available. It is simple and has features two primary functions. Job Postings & Personal Brag Sheets. There is a monthly fee.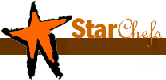 www.starchefs.com The site holds opportunities for restaurants from all over the world. Restaurant chefs, managers, sales, marketing, etc. are just a few of the opportunities listed. The search engine allows you to review resumes and post jobs. There is excellent occupational information on culinary careers and a good introduction to the educational programs from schools throughout the U.S. A although the site is not exclusively oriented for jobs and resumes, it offers a great occupational information resource.



www.tcm.com This is a nationally recognized site for training professionals features a job market, business showcases, training links, development issues, and FAQs on training and development topics. Individuals searching for work or contracts can create and maintain their resumes/profiles in a database; seek out new career/project opportunities; and register for notification service. Also provides tips, advice, and news for job seekers and employers; as well as a "community center" where job seekers can chat with each other or potential employers.



www.teachforamerica.org Teach For America is the national corps that calls upon outstanding and diverse recent college graduates to commit two years to teach in urban and rural public schools. The site contains information about our program as well as an online application feature.



www.texasjobs.com Texas, especially Austin, Houston and the Dallas/Fort Worth area, is humming with job opportunities. The Texas Career Network offers an on-line career database. In addition, they offer a Personal Career Agent, which allows job seekers to search for a job free and confidential. Job hunters can register a profile card and receive jobs via email that match their specifications.
CATEGORIZED: Job Search



www.theblueline.com The Blue Line is a monthly publication featuring public service job openings for police, fire, EMS, dispatch, corrections, and administrative positions all across the United States. They specialize in saturation coverage in Illinois, Wisconsin, Missouri, and Michigan. As a subscriber (there is a fee) you will receive the most current hiring and recruitment information available anywhere! It's a must for anyone looking for career information in the law enforcement field.



www.tvjobs.com This site provides a centralized place to locate a wide range of broadcast related jobs and available positions throughout North America. There is a subscription fee to look at the jobs and post your resume.



www.un.org/Depts/OHRM The Office of Human Resources Management (OHRM) is pleased to provide information on recruitment in the UN family. You will find useful information on employment opportunities with the UN Secretariat in general, as well as openings in other organizations of the UN family. You will also find information on how junior professional posts are filled, and how to apply for the Internship Program.


www.worldatwork.org WorldatWork, formerly the American Compensation Association and the Canadian Compensation Association, is a global, not-for-profit association of more than 26,000 compensation, benefits and human resources professionals. It allows recruiters to post positions so their members can view openings by title, posting day, or location and includes links to seminars and other related sites.


Back to top
General

careers.yahoo.com Search the job database using several parameters or simply browse by field. Check out the Career Tools section that provides resume tools, salary calculator, and more. Subscribe and use My Career Center to build and store your resume, store job listings, solicit job alerts via email.



www.4work.com Enter where you want to work and your skills and let 4work match and push jobs to your includes internship and volunteer jobs. Good articles and career management and job search.



www.abracat.com Abracat is a tool created by AdOne, an Internet classifieds company, that presents ads for hundreds of small market newspapers throughout the US and Canada. It is a national Internet consumer service that fulfills individuals "to do" list in their town, or any town. From job opportunities to home repairs to house hunting, Abracat simplifies and localizes the Internet so consumers can make smart decisions and purchases. AdOne created Abracat through a strategic partnership structure with 700 of the top U.S. newspapers and other leading Internet content providers, giving consumers access to more than 13 million local listings in 50 states, updated daily. Additionally, unlike other sites, Abracat can help consumers find things in both major metro areas and the smallest towns in America. Receive emails of jobs that match your requirements.



www.adweek.com This site is packed with news quips, features, and interviews with key players – the Career Network link to a thorough job section. I was very impressed with the number and quality of the jobs at this site.



www.ajb.dni.us AJB is a partnership between the U.S. Department of Labor and the state operated public Employment Service. As you may expect, AJB gets its job listings from federal government openings and state public employment agencies. You can define searches by location, highly specific job function, or keyword phrases. Other links are available to a variety of public and private employment pages. America's Job Bank does have application options and contact addresses. Best of all, this service is FREE!



www.americasemployers.com Take the guided tour of available services and 50,000 plus jobs and employer profiles. Post your confidential profile in this database. Try out the interactive interview chat room. Invite employers to "talk" with your group before your on-campus interviews.



www.bestjobsUSA.com Search the over 10,000 job opportunities by category, location, or keyword. Post your resume Contains useful links to resume articles, major city profiles, relocation information, and more. Go to the LOCAL STATE SITES where you will find job listings and career links for the state in which you are most interested. Read about local companies who are recruiting and get insight from neighborhood hiring professionals.



www.bloomberg.com You can't beat Bloomberg for tracking companies and Initial Public Offerings (IPOs). Bloomberg hosts lots of charts that will help you make decisions about sectors, stocks, and companies. Click on the Career link to find the info.



www.brassring.com One of the best online resources for high-tech professionals with thousands of searchable (by date, keywords, industry, location, and company) job listings and relevant tech articles and career resources. You can create your own detailed account which will enable recruiters to easily find you or let Brassring do the searching for you and they will e-mail jobs that match your qualifications on a daily, weekly or monthly basis. You can also post and store up to 5 different resumes and cover letters and see how many times your resume has been viewed by employers. Be sure to check out the CAREER ADVICE section where you will get essential career advice and tech specific job-hunting tips and CAREER EVENTS section to view the schedule of upcoming Brassring events and upcoming events near you.



www.businessweek.com In addition to accessing some BusinessWeek articles (subscribers have full access), you may use the BusinessWeek tech buying guide, investigate mutual funds, browse business books & book reviews, and use the BusinessWeek job search engine. Don't miss the B-SCHOOLS link where you will find a number of high profile evaluations of several types of MBA Programs. BW produces a number of different stories about MBA evaluations. Many students find these articles useful as they contemplate whether to attend an MBA Program and, if so, which program to attend.



www.career.com Access positions by many different criteria including company, position, location (including international), and keyword. Employers conduct online virtual job fairs where they and prospects have real-time interviews from the privacy and comfort of their home, office, or school. The jobs at Career.com cover a nice range of areas with an emphasis in computing, engineering, accounting, business development, marketing, and administration. Also a great resources for company profiles.



www.careerbuilder.com The CareerBuilder Network offers a world of opportunity to jobseekers by providing access to more than 3 million jobs throughout the Internet--all tailored to one's individual search. With the my careerbuilder service, you can easily manage your entire career building experience when you receive instant email updates on job leads, a job leads folder to store your favorite job prospects, and the ability to post and manage up to five resumes (including the ability to block resumes from being viewed by designated companies) and a cover letter. Tap into a "one-stop search experience" by using the Mega Job Search tool which provides access to jobs on more than 75+ leading career sites or go to the Virtual Skills Center that includes many tools and resources to enhance and validate the skills of the career-minded professional.



www.careercity.com Owned by ADAMS MEDIA, one of the largest publisher of career related books and directories, this site offers a myriad of services available to job seekers. Links to hundreds of company pages, an "executive search directory," and an index of news groups. Also visit the online job fairs in cities from coast to coast and get up-to-date advice on subjects such as creating a stand-out resume, avoiding the biggest interview mistakes, and exploring that "hidden" job market. Posting resumes is free and the database is purged regularly.



www.careerjournal.com This is the Wall Street Journal's entry into the recruiting market. This site has a very effective alliance with one of the largest executive search firms in the world. It also contains a listing of executive recruiters and has alliances with several human resource associations. Charges a fee to employers to post jobs but allows free viewing of the jobs posted which can be searched by keyword, company, or location. There are many high-quality articles with career advice and salary surveys to keep job seekers informed about career management issues.



www.careermag.com Interesting articles and a vast array of resources devoted to the job search and life in the office. Access information about prospective employers, search the JOB OPENINGS DATABASE, or post your resume to the resume BANK. Career Magazine also links to many other interesting sites, i.e. the Directory of Executive Recruiters. Also investigate their PC-to-PC interviewing system.



www.careermart.com The parent, BSA Advertising, has produced stunning graphics with a great search engine. Innovative, award-winning site. Use the search bank to view jobs by location or job category or list the companies and see what each has to offer. Enter the college information center and checkout who's coming to campus. Link out to Career Fairs to check out the college career fairs in your area.



www.careers-in-business.com Careers in Business is designed to help you find a satisfying job in the business world, whether you're angling for a fast track investment banking job or a fulfilling non-profit career. This site brings you the latest scoop on various business career areas including jobs, salaries, what people are saying and entry requirements.



www.careershop.com Post your resume and make it immediately available to employers searching their database. Search the job database by job location, job category and/or keywords. And use "The Personal Job Shopper" service which is an automated system that searches the database for recently posted jobs matching your criteria. Matching jobs are automatically emailed to you. You do not need to post a resume to use the Personal Job Shopper service. Therefore, you can use it confidentially to keep informed of job openings in your area without the concern of having your intentions announced to the public.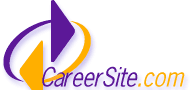 www.careersite.com Job seekers can register their skills and match them against employer specifications, or search openings by key words have the results selectively forwarded to email. Resumes can be posted anonymously so the job seeker can control the contact data. The site has agreements with other Web addresses such as yahoo.com, altavista.com and America's job bank and there are also some excellent salary information and relocation datalinks.



www.careerweb.com CareerWeb provides job seekers with national and international job listings, an online resume service, and JobMatch, which notifies users through email when new job listings are posted that meet an individual's job search criteria. The site also includes an online bookstore and free articles on work-related topics such as gender relations and discrimination, critical thinking, working mothers, self-employment and empathy on the job.



www.classifieds.yahoo.com Select the Employment Listings and search for available positions by city, state, or even as specific as zip codes. One of the few sites where employers can post jobs for free!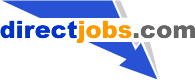 www.directjobs.com Search thousands of jobs from top employers. Advertise your resume across a network of top job sites. Or, create a job agent to automatically notify you of job postings matching your criteria!



www.doleta.gov Many states are setting up Department of Labor, Employment and Training Career Centers to help you write resumes, search for jobs, and take self-help classes. The America's One-Stop Career Center System lists nearly one million jobs each year by region and job skills. From there, job seekers can apply for unemployment benefits, register for state job service, and talk to a federal/state career counselor.



www.employment911.com This site allows you to sample articles for the well know book MANAGING YOU CAREER. It also gives you up-to-date job fair listings, job postings, and career resource information. This site provides a link to Career City, which is already listed on our Career Resources site. This is arguably the best publication around for the mid to senior business jobs. It is worth the cost just to have access to the wonderful articles.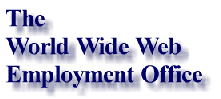 www.employmentoffice.net This is a huge site for all types of careers. This site has links to over 9,000 different companies, employment agencies, and placement firms world wide. There are tons of links for hundreds of different companies. On this site you can post your resume in the freelance marketplace or job board for free.



www.experience.com Provides a central place to find the career insight and connections needed to launch and develop your career. Register and create a resume that can be viewed by employers who will contact you when you're the right match for a position or search through a database of thousands of jobs and internships targeted to the entry-level demographic to find the one that fits YOU. Additional resources include the ability to research over 25 industries (including non-profit service, e-commerce, journalism, arts, consulting and financial services), view more than 300 company profiles, participate in virtual job fairs, and read articles containing career and life advice.



indiana-business-school.jobs.flipdog.com/lite/js/jsw.html Open your FREE account and put your resume online. Search the webs largest job collection--all direct from employer websites--jobs from big and small companies, public and private organizations or anywhere at all. You can research the database of over 45,000 employers and subscribe to their newsletter. You can also get expert advice, and access salary surveys/calculators, relocation tools, networking opportunities, & training/testing tools.



www.goodshark.com Goodshark.com, the largest global networked marketplace for skilled services, recently acquired CareerOffice.net, the pioneer in web-based solutions for campus recruitment used by leading colleges. It connects members to the hotest companies, 600+ staffing brokers, and a growing base of over 450,000 skill-tested independent professionals. Membership includes free online skill testing, and other services like online training and benefit plans. Job/project matching and online management tools give members increased autonomy to manage their careers, projects, and recruiting processes.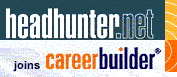 www.headhunter.net With over 250,000 job postings representing more than 10,000 of the nation's employers, Headhunter.net is the fastest growing job awareness site today. Headhunter.net is rated first among cross-industry, national online recruiting services in quality of results and user satisfaction. Search the jobs by job type, industry, field of interest, company or use the keyword function. Be sure to check out their International Gateway for job openings all over the world. Registered users can post their resume and save frequently used search criteria at no charge. And with the over 30 targeted online job fairs offered, the feature that sends a "reminder" of the upcoming event is a real plus. Click on the Resource Center to see the full outline of their features.



www.hire.com World Hire Online. Hire.com offers news releases on different industries, careers and solutions. After you complete the free registration process you are free the browse the different career postings on Hire.com.



www.hoovers.com Hoovers, "the company that covers companies," offers a website with a lot of useful information to assist the job seeker in his or her search. The Career Center section offers links to over 12,000 company profiles, job openings, job search tools and to a career links section with useful tools like a salary calculator, relocation guides and job hunting tips.



www.hotjobs.com Sign up for a free "myHotJobs Profile" and create an online resume, control the privacy of your resume, set up automatic job search agents, track your job applications, and view your Resume statistics. You can also view jobs sorted by location, title, date of posting, and then link directly to the real job description. Use the advanced search feature to search on keyword, company, or location. Also offers a message board, an excellent career magazine, and a unique career fair.



www.internettelephony.com Check out the JOB ZONE where job listings are categorized by functional area: Technical, Sales and Marketing, Management; and Educational. Search by category, state, region, or use the keyword search. Also allows you to search positions listed for specific companies currently listed in the database.



www.interviewnow.com Automated applicant screening that pre-interviews, screens, ranks, gathers references, and schedules face-to-face interviews. Notifies both qualified and unqualified applicants of decisions.



www.job.com If you're looking to make a career move or just wanting to "see what's out there", you can post your resume for FREE and peruse job listings from some of America's top employers and recruitment firms. And be sure to check out their career resources center.



www.jobbankusa.com USA provides a central location to search ALL of the services listed on this page and more. Its extensive listing makes this site a convenient option for accessing a multitude of career-related search engines.


www.jobfind.com Search online job listings or let JobAgent conduct an automatic search for you. Also post and forward a copy of your resume at the click of a button. Browse through the more than 250 company profiles. Sign up for a free email newsletter with expert job-hunting tips and advice for managing your career and much more.



www.joboptions.com Originally known as AdNet, and then as E.span, Job Options is one of the oldest job databases on the Web. The site has good job postings, and a feature that sends listings to you via email. Search by a multitude of variables including job type, company name, location, education level, and previous experience. Will also automatically forward your credentials to potential employers if you upload your resume to their database. Firms receive weekly emails containing qualified candidates. There is an excellent section on career tools for job candidates as well as HR professionals.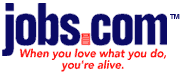 www.jobs.com Provides a resume service which allows job seekers to prepare a resume in a consistent style and readable format for recruiters. After registering an email, your skills are matched with various positions and the results emailed immediately. The resume database can be accessed by recruiters or they can request resumes matching their posted jobs be sent to them automatically. For recent college graduates there is a lane moving them to www.collegestudent.com. Jobs.com bills themselves as your "local" employment connection, as they are focusing on having local sites in every major city in the U.S.



www.jobsafari.com One of the largest indexes of companies with employment information on the Internet:  If you're looking for a specific company, look here.



www.jobseeker.com Many businesses never advertise their job openings on the large online employment sites; therefore, many job seekers using those employment sites quite often miss out. This site doesn't take job listings, it pools together the employment sites of individual companies who have their own online employment listings.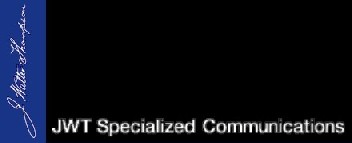 www.jwtworks.com Funded by one of the largest ad agencies in the world, this site allows excellent stories of layoffs, job fairs, hot HR issues, etc. Good demographic links as well as a virtual job fair.



www.kforce.com This recruitment service has 38 years of staffing expertise and has moved their services to the internet. Backed by nearly 2,000 experienced recruiting specialists, Kforce offers services including online resumes and job postings, interactive interviews and job placements and career management strategies. Kforce is one of the nation's leading full-service staffing, consulting and training companies operating through more than 100 offices in 45 markets in North America.



www.monster.com Monster.com is a career network that job seekers can use to expand their careers, providing continuous access to the most progressive companies, as well as interactive, personalized tools to make the process effective and convenient. Features include: My Monster, resume management, a personal job search agent, a careers network containing a global link to 15 different countries (with more countries coming soon), chats and message boards, privacy options, expert advice on job-seeking and career management and free newsletters. Specialized links to MonsterTRAK which is targeted toward college students/graduates, ChiefMonster for those senior exectives, and Monster Talent Market designed specifically for "free agents".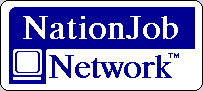 www.nationjob.com Search for a job opening right from the opening page by clicking on the Search Jobs link. You can also sign-up for P.J. Scout, one of the better email agents, which sends jobs to your email address. The value-added part of this site comes in the lists of specialized job databases it maintains. You find speciality job areas, such as Accounting, Administrative and Clerical, Advertising, Education, and dozens more.



www.princetonreview.com This site provides assorted articles containing advice on job hunting online, long-distance job hunting, planning and undertaking a job search, networking, using career fairs and employment agencies, and resume/cover letter preparation. In addition to articles, the site links to other job search resources, including an internship search engine, the Birkman Career Style Summary, and information on colleges and graduate/professional schools.



www.startingpage.com/html/career.html A quick reference guide for job search, featuring the best job sites on the web, best career resources, and handy links to help you get a government job. Awesome site with many links to job search databases, articles, and anything you could possibly want to know about government jobs. Many of the sites listed can already be found in Career Resources.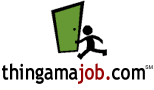 www.thingamajob.com Launched in January 2000, thingamajob.com is a free career site for job seekers. Job searches, online resumes, job alerts, industry news, and career tools, are a few of the many features available. With dedicated recruiters, the hiring companies are positioned to locate your next career opportunity.



www.washingtonpost.com/wl/jobs/JS_JobSearch Looking for your first job? An internship? Washington Jobs, powered by the Washington Post, provides a guide to success that containts career profiles, expert advice, job horoscopes, a networking center, an entry-level and internship search, and much more. The site offers generalized career advice to government job hunting tips. It also allows you to post your resume via CareerPath.



www.webhire.com Provides a service to corporations that allows them use the Web to quickly and cost-effectively post jobs, attract and evaluate talent and manage the hiring process. Also great for job seekers with options to post resumes as well as review job postings from several sites.


Back to top