www.asktheheadhunter.com Offering wide variety of articles and FAQs. Articles touch on subjects such as job hunting skills and strategies, to make your job the right job, how to look beneath compensation, as well as limited advice on resume building.



www.brassringcampus.com Designed specifically for college graduates, this site offers advice from experts, stories from your fellow job-seekers and tons of relevant information to help you slide smoothly from campus to the working world. You can search a database of literally thousands of early-career jobs requiring 0-5 years of work experience; view job descriptions and employer contact information, and apply for jobs online. Paste in your resume, type a cover letter, click "apply" and you have immediately applied for a job. Want added power? Register at no cost and you can store desired jobs in your job cart making it easier to to gather together jobs you want to apply for later or to just keep a list of interesting positions. You can also upload and store a resume that can be viewed by all of the employers that use BrassRing Campus to find entry-level candidates, apply easily and track job applications, receive daily or weekly email about new jobs by creating an "agent" to search for you. Check out the site map to avoid missing anything!



www.brassring.com One of the best online resources for high-tech professionals with thousands of searchable (by date, keywords, industry, location, and company) job listings and relevant tech articles and career resources. You can create your own detailed account which will enable recruiters to easily find you or let Brassring do the searching for you and they will e-mail jobs that match your qualifications on a daily, weekly or monthly basis. You can also post and store up to 5 different resumes and cover letters and see how many times your resume has been viewed by employers. Be sure to check out the CAREER ADVICE section where you will get essential career advice and tech specific job-hunting tips and CAREER EVENTS section to view the schedule of upcoming Brassring events and upcoming events near you.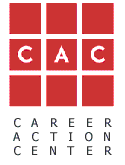 www.careeraction.org A non-profit firm in Silicon Valley that offers career counseling. Good materials on self-assessment, marketing, workshops, etc. See books on Career Management.



www.careerbuilder.com The CareerBuilder Network offers a world of opportunity to jobseekers by providing access to more than 3 million jobs throughout the Internet--all tailored to one's individual search. With the my careerbuilder service, you can easily manage your entire career building experience when you receive instant email updates on job leads, a job leads folder to store your favorite job prospects, and the ability to post and manage up to five resumes (including the ability to block resumes from being viewed by designated companies) and a cover letter. Tap into a "one-stop search experience" by using the Mega Job Search tool which provides access to jobs on more than 75+ leading career sites or go to the Virtual Skills Center that includes many tools and resources to enhance and validate the skills of the career-minded professional.



www.careercity.com Owned by ADAMS MEDIA, one of the largest publisher of career related books and directories, this site offers a myriad of services available to job seekers. Links to hundreds of company pages, an "executive search directory," and an index of news groups. Also visit the online job fairs in cities from coast to coast and get up-to-date advice on subjects such as creating a stand-out resume, avoiding the biggest interview mistakes, and exploring that "hidden" job market. Posting resumes is free and the database is purged regularly.



www.careercraft.com Many interesting articles on job searching and a FREE transition newsletter. Also offers some free courses!



www.careerjournal.com This is the Wall Street Journal's entry into the recruiting market. This site has a very effective alliance with one of the largest executive search firms in the world. It also contains a listing of executive recruiters and has alliances with several human resource associations. Charges a fee to employers to post jobs but allows free viewing of the jobs posted which can be searched by keyword, company, or location. There are many high-quality articles with career advice and salary surveys to keep job seekers informed about career management issues.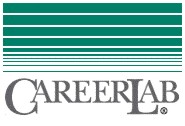 www.careerlab.com This site has many features such as cover letter help, assessment tools (may require a fee), and an online bookstore offering the best books to assist you in your career. Its form letters and business lessons cover every aspect of the job hunt from door opening to termination settlements. William S. Frank has put together a real time saver.



www.careerleader.com Developed by Directors of MBA Career Development at Harvard Business School, CareerLeader offers a complete online business career self-assessment program. The fee for this service is $95, with $20 discounts available to alumni of participating schools. Tools at this site include analysis of the goodness of fit between your interests, work values & abilities and various corporate cultures; rating of your entrepreneurial attributes; and assessment of your career weaknesses. The site offers follow-up personal career counseling for subscribers for an additional fee.



www.careermag.com Provides a vast array of resources and interesting articles devoted to the job search and life in the office. Search jobs based on various criteria, post and manage your resume online, access information about prospective employers, review a large database containing sorted articles.



www.careers.org Offers and enormous number of links to its definition of the best sites on the web, including employer, job, education, search, resume, and career management sties.



www.careerxroads.com Documents and reviews websites. Mark Mahler and Gerry Crispin wrote a book of the same title. They update and archive their reviews here. Comment on cost to post, cost to see jobs, cost to post resumes, cost to view resumes specialties, industry focus, and purpose.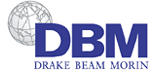 www.dbm.com Drake Beam Morin is one of the largest outplacement firms in the world. They allow individuals to register at their site and participates in their outplacement services including the use of networking, interest tests, and other resources. Employers can post jobs that might be useful for their clients who are undergoing outplacement counseling. The site also hosts the famous career guide to the World Wide Web called "The Riley Guide." To get the most complete look at what they offer, it's best to look at the site map.



www.doleta.gov Many states are setting up Department of Labor, Employment and Training Career Centers to help you write resumes, search for jobs, and take self-help classes. The America's One-Stop Career Center System lists nearly one million jobs each year by region and job skills. From there, job seekers can apply for unemployment benefits, register for state job service, and talk to a federal/state career counselor.



www.futurestep.com Futurestep is an executive search service for management professionals brought to you by Korn/Ferry International, the world's largest executive search firm, and The Wall Street Journal. Serves mid-level professionals with a free and confidential service in areas like consulting, legal, IT, HRM, accounting, finance, marketing, sales, etc. Upon registering, you get customized feedback on culture, positions, industries, etc. including personal motivators and estimated market value. Focuses on the $60-$200k experienced market. Does not advertise jobs but asks if you want your information send to a specified job.



www.hoovers.com Hoovers, "the company that covers companies," offers a website with a lot of useful information to assist the job seeker in his or her search. The Career Center section offers links to over 12,000 company profiles, job openings, job search tools and to a career links section with useful tools like a salary calculator, relocation guides and job hunting tips.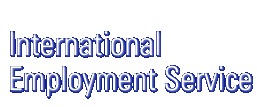 www.intemployment.hobsons.com Hobsons Graduate Recruitment Services is designed to contain information about multi-national companies who are looking to recruit graduates outside of the United States. This site allows you to look at employment options by regional location, global finance or general MBA careers. The site also offers your general career search helpful hints. It is a free service to students.



www.job-interview.net One of the most comprehensive interview resource on the Web: †If you have a question relating to job interviews, itís likely that you can find the answer here. You'll find a question bank, mock interviews, illegal questions, tips for answering difficult interview questions, and links to more information.


www.jobfind.com Search online job listings or let JobAgent conduct an automatic search for you. Also post and forward a copy of your resume at the click of a button. Browse through the more than 250 company profiles. Sign up for a free email newsletter with expert job-hunting tips and advice for managing your career and much more.



www.joboptions.com Originally known as AdNet, and then as E.span, Job Options is one of the oldest job databases on the Web. The site has good job postings, and a feature that sends listings to you via email. Search by a multitude of variables including job type, company name, location, education level, and previous experience. Will also automatically forward your credentials to potential employers if you upload your resume to their database. Firms receive weekly emails containing qualified candidates. There is an excellent section on career tools for job candidates as well as HR professionals.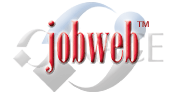 www.jobweb.com Recently redesigned and updated, JobWeb has made it easier for students and graduates to tap all resources needed for an effective and successful job search. In addition, Career Planit (NACE's web site for undergraduates) has been "folded into" JobWeb, turning JobWeb into a robust, all-inclusive resource. Click on the JobWeb logo to open a page FULL of links to specialized portions of the site including: Online Career Fair, Resumes & Interviews, Career Development (which contains assessment and exploration tools), Internships/Co-ops, Salary Info, Job Market Research, and After College. Contains a tremendous amount of career information so if you can't find what you're looking for, use the "Search JobWeb" feature.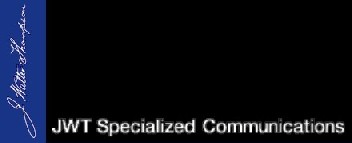 www.jwtworks.com Funded by one of the largest ad agencies in the world, this site allows excellent stories of layoffs, job fairs, hot HR issues, etc. Good demographic links as well as a virtual job fair.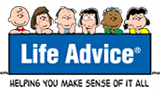 www.lifeadvice.com MetLife provides you with information on helping consider and make a job change. Practical advice about careers, job hunting, and obtaining health and pension benefits.



www.monstertrak.com MonsterTRAK in partnership with the BPO Undergraduate Career Services Office provides full-time, part-time, temporary and internship opportunities targeted by employers to Indiana University students and alumni. Formerly JobTrak, MonsterTRAK still offers the same great services with the added features of Monster.com.

The INDIANA UNIVERSITY password to login to the MONSTERTRAK site is PROFILE12 (no spaces, lowercase only).



www.pencomsi.com/careerhome.html This site provides job search tools, salary information and articles dispensing career advice for IT professionals, all free of charge. Pencom employs more than 100 recruiters in nine cities and supplies full time placement and contract programming services to Fortune 1000 companies nationwide. As part of its recruiting service, Pencom offers relocation guidance, information on salary negotiation and executive searches.



www.petersons.com Peterson's provides search tools for colleges, graduate schools, study abroad and summer programs, summer jobs, private schools, jobs and executive education programs. The job search resource database is organized by employer and also includes some articles on search-related topics, such as resume writing. Other resources include graduate school and MBA discussion boards, financial planning software and GMAT & LSAT TestPreps.



www.princetonreview.com This site provides assorted articles containing advice on job hunting online, long-distance job hunting, planning and undertaking a job search, networking, using career fairs and employment agencies, and resume/cover letter preparation. In addition to articles, the site links to other job search resources, including an internship search engine, the Birkman Career Style Summary, and information on colleges and graduate/professional schools.



www.scip.org This site offers services for both non-members and members. Free services for non-members include job- and resume-posting; 1997 salary information; a searchable directory of employers; and information on events of interest to Intelligence professionals, such as career development symposia.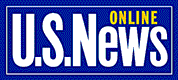 www.usnews.com/usnews/edu Search this site for information on careers, colleges, graduate schools, financial aid and scholarships, and campus life. This site allows you to conduct line-by-line comparisons of up to four schools for admissions, demographics, financial aid and more. For those conducting job searches, the site provides over 1,000 career profiles; a listing of "hot job tracks;" advice on using want ads, search engines and headhunters; the Campbell Interest and Skill Survey; and advice on resumes, cover letters, interviews and salary negotiation.



www.washingtonpost.com/wl/jobs/JS_JobSearch Looking for your first job? An internship? Washington Jobs, powered by the Washington Post, provides a guide to success that containts career profiles, expert advice, job horoscopes, a networking center, an entry-level and internship search, and much more. The site offers generalized career advice to government job hunting tips. It also allows you to post your resume via CareerPath.



www.wetfeet.com/schools/indiana_kelley.asp Offers a wealth of entry-level job search information. A highlight of this site is an excellent Company Interviews section which include pertinent information regarding hiring opportunities (including qualifications requirements), compensation packages, corporate culture (including the advantages AND disadvantages), their recruiting process, what to expect in an interview and much more. Also sign up for the free CareerWatch newsletter covering internships, the undergrad and MBA job market, salary, and industries such as financial services and consulting.



www.wsj.com The interactive edition of The Wall Street Journal provides access to some news articles (full access for subscribers), the latest market numbers and links to other business-related sites. Additional services include access to free company annual reports and a free fund prospectus.