www.banking-financejobs.com National Banking Network is the oldest and largest association of independently owned recruiting firms all specializing in the Banking and Financial Services marketplace. Their site offers resume posting and job referrals as well as Banking and Finance-related links to sites that offer resume and interviewing assistance and additional job opportunities.



www.btweb.com In July 2000, Behavioral Technology, Inc. and Novations Group merged to become BT.Novations. BT.Novations helps clients understand and address key organizational factors to reduce unwanted turnover, improve productivity and profitability, and increase customer and employee satisfaction. Using a research-based approach, BT.Novations offers an integrated set of capabilities to address the areas of employee selection, development, and performance management. Resources include seminars on conducting behavioral interviewing, performance evaluations and identifying a position's core competencies and integrating them into the candidate selection process.



www.casualpower.com Business attire is a hot topic. Why? It affects your career opportunities and your income. This site provides expert tips and case studies on how to power up your nonverbal communication and dress down for success.


www.dressforsuccess.com The men's online guide to dressing with style. Also offers the MenStyle video.



www.dummies.com 1,001 job interview questions from Joyce Lain Kennedy: Rehearse your interview questions! You need to surf to get to the questions on 1,001 interview questions. You also have access to a sample chapter from Kennedy's best-selling book Job Interviews for Dummies (IDG Books Worldwide, Inc.).



www.etiquetteexpert.com The business world is a minefield of potential gaffes and social blunders, and Jacqueline Whitmore has helped thousands of men and women navigate through the hazards. As founder and director of The Protocol School of Palm Beach, she teaches manners, helps CEOs master the art of "schmoozing," and shows high-ranking executives how to create a favorable impression in the boardroom or at the dinner table.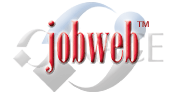 www.jobweb.com Recently redesigned and updated, JobWeb has made it easier for students and graduates to tap all resources needed for an effective and successful job search. In addition, Career Planit (NACE's web site for undergraduates) has been "folded into" JobWeb, turning JobWeb into a robust, all-inclusive resource. Click on the JobWeb logo to open a page FULL of links to specialized portions of the site including: Online Career Fair, Resumes & Interviews, Career Development (which contains assessment and exploration tools), Internships/Co-ops, Salary Info, Job Market Research, and After College. Contains a tremendous amount of career information so if you can't find what you're looking for, use the "Search JobWeb" feature.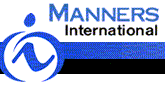 www.ryangrpinc.com Manners International is a multifaceted consulting corporation that provides etiquette and protocol workshops, instructional videos and interactive software titles. Their workshops and digital media products are designed to meet the growing demand for effective manners, etiquette and protocol improvement solutions.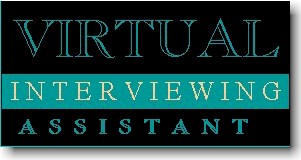 www.ukans.edu/cwis/units/coms2/via/index.html The University of Kansas' Virtual Interviewing Assistant (VIA) provides complete details about the interview process and many interview articles. Very focused information especially useful to interviewees, interviewers, and HR professionals.



www.wetfeet.com/schools/indiana_kelley.asp Offers a wealth of entry-level job search information. A highlight of this site is an excellent Company Interviews section which include pertinent information regarding hiring opportunities (including qualifications requirements), compensation packages, corporate culture (including the advantages AND disadvantages), their recruiting process, what to expect in an interview and much more. Also sign up for the free CareerWatch newsletter covering internships, the undergrad and MBA job market, salary, and industries such as financial services and consulting.