www.4work.com Enter where you want to work and your skills and let 4work match and push jobs to your includes internship and volunteer jobs. Good articles and career management and job search.



www.aboutjobs.com A network that provides access to jobs for students, recent graduates, expatriates, and adventure seekers. Link out to any of four sites (SummerJobs, OverseasJobs, ResortJobs, & InternJobs) according to your needs. Each location allows you to post your resume, review company profiles, and look at jobs available worldwide.



www.americanexpress.com/student Offers an impressive list of internship porgrams with non-profit organizations. Good articles regarding finances for young people. Also contains a budget calculator.



www.CampusCareerCenter.com CCC is the gateway for students seeking full-time jobs and internships locally, nationally, and worldwide. The Students section outlines their Job Search, Career Resources and Community offerings to job-seeking candidates. You must register and build a CANDIDATE PROFILE, which is what companies would use when searching for candidates, before accessing many of their services. FREE!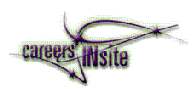 www.careersinsite.org Through information and networking opportunities-—including informational Web sites, email campaigns, job fairs, career days, social functions and seminars-—careersINsite helps students, regardless of their major, learn about Indiana's tech-firms and what they're seeking. Students gain access to a full range of information in order to learn more about technology job opportunities in Indiana. careersINsite lets you meet real people in the tech sector, interview them about their careers and their companies and make a personal connection--right in Indiana. With great universities, top-rated technology firms, fantastic culture and low cost-of-living, Indiana is the perfect place to start your career. careersINsite brings Indiana's thriving technology industry to your doorstep. careersINsite personnel operate on the campuses of Purdue University, Indiana University, IUPUI, Ball State University and Rose-Hulman Institute of Technology.



www.cdsintl.org This German Youth exchange for young professionals is a unique opportunity to train and work in the selected career fields in Europe. The German and USA governments fund this 12-month stay in Germany which includes: 2 months German training (no prior German required), 4 months professional training, 5 months internship, and placement with a German family. Focus is on 18- to 24-year-olds with business or technical training.



www.coolworks.com The best site for finding temporary jobs with an outdoor twist. Find jobs at resorts, at national parks, on ranches, on cruises, and at campus. For the college graduate not inclined to join corporate America this is an excellent resource linking them to unconventional and alternative career fields.



www.earthworks-jobs.com This is the site for candidates who are interested in oil, mining, geoscience, environmental, GIS and related subjects. Earthworks promotes paid, volunteer, and internship opportunities in national parks and wildlife refugees managed by nonprofit conservation organizations. Job seekers typically pay a small sum for using this site. Employers can post jobs for free.



www.eco.org The site is especially useful for college students seeking internships and careers in environmental science after graduation. With all of their current positions listed by region on the site, they place over 600 interns each year into environmental positions. Also provides environmental news and conferences to help members stay up-to-date.



www.experience.com Provides a central place to find the career insight and connections needed to launch and develop your career. Register and create a resume that can be viewed by employers who will contact you when you're the right match for a position or search through a database of thousands of jobs and internships targeted to the entry-level demographic to find the one that fits YOU. Additional resources include the ability to research over 25 industries (including non-profit service, e-commerce, journalism, arts, consulting and financial services), view more than 300 company profiles, participate in virtual job fairs, and read articles containing career and life advice.



www.greatsummerjobs.com Concentrates on college students seeking summer jobs in campus and the recreation industry in the U.S. Information on what camp directors seek in prospective camp counselors. Affiliated with the Petersons' Guide organzation.



www.idealist.org In this site, a project of Action Without Borders, you will find: 22,000 nonprofit and community organizations in 150 countries, which you can search or browse by name, location or mission; thousands of volunteer opportunities in your community and around the world, and a list of organizations that can help you volunteer abroad; and the best Nonprofit Career Center on the Web, with hundreds of job and internship listings. In addition, you can use Idealist to define what information you'd like to receive by email from among the job openings, volunteer opportunities, internships, events and resources posted here by organizations all over the world.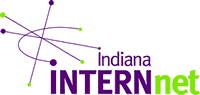 www.indianaintern.net Indiana INTERNnet is an internship-matching program linking employers, students, colleges and universities by providing both high-tech and high-touch support. It is a powerful Web-based matching and reporting system that is coupled with personal assistance, consultations, a toll-free hotline, resource materials, and much more which will help to increase the number and quality of internships in the state. Indiana INTERNnet allows students to search for internship opportunities and post resumes, apply directly online for internships of interest, participate in online discussions, and review tips for successful internships/resume building/interviewing/etc.



www.InternshipPrograms.com With over 2500 internship programs listed, this site contains the largest database of internship program information on the web or in print. Students can search this site for internships worldwide in commercial recreation & tourism, parks & outdoor recreation, therapeutic recreation, municipal/non-profit recreation, hospitality, environmental interpretation/education and sports, fitness & health. Additional resources include links to professional organizations, organization directories and related databases.



www.job-hunt.org This is a Meta List of online job-search resources and services. There are links to University Placement Offices as well as online reference materials designed to aid students in resume preparation and conducting job searches.



www.monstertrak.com MonsterTRAK in partnership with the BPO Undergraduate Career Services Office provides full-time, part-time, temporary and internship opportunities targeted by employers to Indiana University students and alumni. Formerly JobTrak, MonsterTRAK still offers the same great services with the added features of Monster.com.

The INDIANA UNIVERSITY password to login to the MONSTERTRAK site is PROFILE12 (no spaces, lowercase only)..



www.princetonreview.com This site provides assorted articles containing advice on job hunting online, long-distance job hunting, planning and undertaking a job search, networking, using career fairs and employment agencies, and resume/cover letter preparation. In addition to articles, the site links to other job search resources, including an internship search engine, the Birkman Career Style Summary, and information on colleges and graduate/professional schools.



www.sportsemployment.com Searching for an internship or your first full time job in the sports and recreation industry? Perhaps you currently work in the industry and are searching for that next opportunity. Either way, using this site, you can access the hundreds of sports oriented positions currently available. It is simple and has features two primary functions. Job Postings & Personal Brag Sheets. There is a monthly fee.



www.un.org/Depts/OHRM The Office of Human Resources Management (OHRM) is pleased to provide information on recruitment in the UN family. You will find useful information on employment opportunities with the UN Secretariat in general, as well as openings in other organizations of the UN family. You will also find information on how junior professional posts are filled, and how to apply for the Internship Program.



www.virtualintern.com If an internship is what you're looking for, this is the place to be. If it's career-related information you need, it's here too. You have FREE access to more than 50,000 internships worldwide (based on what's most important to you—company type, location, job type, etc.), not to mention advice on all aspects of the search process. Don't see exactly what you want? Set-up a Virtual Agent to be your headhunter. It will search for an internship match even when you're not online and when it finds something you might like, it'll let you know. Fill out your resume online and hundreds of eager employers will be able to check out your credentials and see if they match their internship hiring needs.