www.amanet.org Find out about resources, seminars, training, conferences, and special events sponsored by the American Management Association, the world's leading membership-based management training organization.



www.ammedia.com American Media Incorporated (AMI) was founded in 1977. For the past 21 years, the company has grown to be recognized in today's corporate training industry as a world leader in the production of how-to training products and services. More than 100,000 organizations world-wide look to AMI's award-winning videos, audios, self-study books, interactive multimedia and custom-designed training services for answers to their toughest employee training and development challenges. Access AMI, Business Advantage Inc., and American Media Publishings catalogs online.



www.bna.com BNA is a human resource library that is one of the most complete sources of HR related information. Contains sample forms, policies, job descriptions, performance evaluations, etc. Very targeted legal searches in labor laws, EEOC, compensation, etc.



www.btweb.com In July 2000, Behavioral Technology, Inc. and Novations Group merged to become BT.Novations. BT.Novations helps clients understand and address key organizational factors to reduce unwanted turnover, improve productivity and profitability, and increase customer and employee satisfaction. Using a research-based approach, BT.Novations offers an integrated set of capabilities to address the areas of employee selection, development, and performance management. Resources include seminars on conducting behavioral interviewing, performance evaluations and identifying a position's core competencies and integrating them into the candidate selection process.



www.careerxroads.com Documents and reviews websites. Mark Mahler and Gerry Crispin wrote a book of the same title. They update and archive their reviews here. Comment on cost to post, cost to see jobs, cost to post resumes, cost to view resumes specialties, industry focus, and purpose.



www.counciloned.com This private training organization focuses upon developing and delivering seminars and workshops on topics in human resource management. Publishes the newsletters: Worker's Compensation Update and Personal Law Update. Provides information that limits legal liability in employment policies and management practices. Focus is on legislation, regulations, court decisions, etc. that focus on employment.



www.cpp-db.com Maintained by Consulting Psychologist Press, Inc., this site is essentially a marketplace that provides information on a variety of services and publications for job seekers, career counselors and human resource professionals. Resources include the Myers-Briggs Type Indicator, along with materials for interpreting the inventory results; the Strong Interest Inventory; and the California Psychological Inventory.



www.ddiworld.com This commercial website promotes its products on selecting, interviewing, placing, and promoting people. Hundreds of firms use their products. Targeted selection is a proven accurate, legal, and credible system for putting employees through an interview-based selection and promotion tool. The site features the latest in selection technology, motivational assessment software, behavioral simulations, and training materials.



www.discoverme.com This proprietary personality matching technology is available to Corporate Recruiters and Hiring Managers through Recruitment Solutions ASPs (Technology companies that provide applicant tracking and other recruitment oriented services through a web-based interface).



www.doleta.gov Many states are setting up Department of Labor, Employment and Training Career Centers to help you write resumes, search for jobs, and take self-help classes. The America's One-Stop Career Center System lists nearly one million jobs each year by region and job skills. From there, job seekers can apply for unemployment benefits, register for state job service, and talk to a federal/state career counselor.



www.eeoc.gov This agency administers many laws and regulations of the US Federal Government. This site offers details explaining the responsibilities of the EEOC and complete texts of all EEO laws.



www.erieri.com his site lists research reports for purchase. Reports address topics such as cost of living, wage & salary structures, and demographic data for metropolitan areas in North America; detailed two-city comparisons of salaries, cost-of-living expenses, taxes and health costs; and detailed median and mean pay information by position



www.gilgordon.com Gil Gordon is an expert in telecommuting, home office and working from home. Excellent articles and links to other related sites. Advises employers on how to make their telecommuting programs more successful by growing and developing employees. Great career advice to employees who need this option.



www.hrdirect.com This is a very extensive catalog of materials, personnel forms, background screening, legal posters, HR software tests, training aids, communication materials, and motivational aids available. Surfing through the catalog gives you a great idea of the work of the H.R. professionals.



www.ihrim.com IHRIM is the leading professional organization dedicated to enabling members to achieve their objectives through the management of human resource information with technology. It promotes professional growth through educational programs and provides numerous opportunities for members to share experiences, ideas, and solutions that will help them add value to their companies through information management.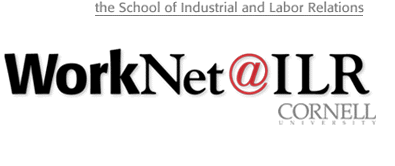 www.ilr.cornell.edu The Cornell School of Industrial and Labor Relations site contains an excellent library of HR information on employee relations, HR services and workplace issues. Extensive links to HR news and HR links to libraries, databases, and archives on all types of HR issues.


www.ioma.com "What do I have to pay to fill this vacancy?" This site helps determine pay using their salary survey information. Searches can be tailored to factors such as experience, location, responsibility levels, company size, education level, etc.



www.jobdescriptions.com Choose from one of the thousands of built-in job descriptions, answer some relevant questions and let Descriptions Now! Direct write sections on Supervisory Responsibilities, Qualifications, Physical Demands and Work Environment.



www.joboptions.com Originally known as AdNet, and then as E.span, Job Options is one of the oldest job databases on the Web. The site has good job postings, and a feature that sends listings to you via email. Search by a multitude of variables including job type, company name, location, education level, and previous experience. Will also automatically forward your credentials to potential employers if you upload your resume to their database. Firms receive weekly emails containing qualified candidates. There is an excellent section on career tools for job candidates as well as HR professionals.



www.kforce.com This recruitment service has 38 years of staffing expertise and has moved their services to the internet. Backed by nearly 2,000 experienced recruiting specialists, Kforce offers services including online resumes and job postings, interactive interviews and job placements and career management strategies. Kforce is one of the nation's leading full-service staffing, consulting and training companies operating through more than 100 offices in 45 markets in North America.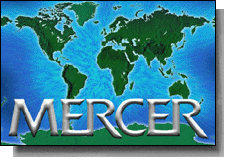 www.mercer.com This site provides reports oriented to the needs of senior management regarding such topics as human resource strategy and implementation, corporate growth strategy, and problems involving competition, regulation, finance and public policy. Resources include global comparisons of salaries and benefit packages, along with information on the latest laws and rules affecting employee benefits worldwide.



www.nationaldrugscreen.com National Drug Screen is a leading provider of personal drug screens, corporate drug testing programs, random drug testing, and drug screens for career profile enhancement. They can provide high quality drug tests to individuals and employee drug test services to corporate human resource managers with a network of over 5000 drug test collection sites and a network of national drug testing laboratories to meet all levels of drug screening needs.



www.pencomsi.com/careerhome.html This site provides job search tools, salary information and articles dispensing career advice for IT professionals, all free of charge. Pencom employs more than 100 recruiters in nine cities and supplies full time placement and contract programming services to Fortune 1000 companies nationwide. As part of its recruiting service, Pencom offers relocation guidance, information on salary negotiation and executive searches.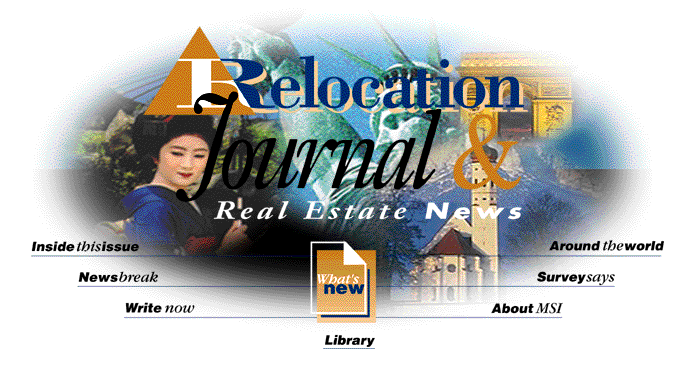 www.relojournal.com This site provides access to the online publications -- The Relocation Journal & Real Estate News and Newsbreak -- and bookstore of Mobility Services International, a company providing worldwide employee relocation services to FORTUNE 500 companies and government agencies. This site contains a wealth of country-specific and more general information, including a calendar of relocation-related events and news on corporate relocation, relocation real estate and the household goods moving industry.



www.rhii.com Robert Half International Inc. (RHI) currently has more than 300 locations in North America, Europe and Australia offering temporary, full-time and project staffing. Operating seven separate divisions, they serve individuals in the fields of accounting and finance, highly skilled temporary administrative support, information technology professionals, attorneys and specialized support personnel within law firms and corporate legal departments, and creative, advertising, marketing and web design professionals. This site showcases RHI's publications for job hunters and hiring professionals, including books on navigating the job market and annual salary guides for accounting, information technology and administrative fields.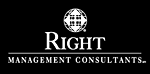 www.right.com One of the largest "outplacement" firms in the world, they have offices in nearly every major city in the United States. Uses a very strong thorough job search process in assisting outplaced employees of clients. Only client resumes are place on Right's resume online service and employer's must have a password to review them. No headhunters are allowed to browse this database. Site contains some of the best career advice attainable for the experts.



www.scip.org This site offers services for both non-members and members. Free services for non-members include job- and resume-posting; 1997 salary information; a searchable directory of employers; and information on events of interest to Intelligence professionals, such as career development symposia.



www.shrm.org The Society for Human Resources Management(SHRM) is the global voice of the profession. The 100,000 plus HR professionals are likely to be using this site for any job searching that they do for themselves or for their company. While the site offers a wealth of information, especially to its members, here are some of the highlights:
Browse HR positions by location, title, post date, keyword search, etc.; register to have them emailed to you.
Peruse the Information Center and Library which offers articles on Benefits and Compensation, as well as a Job Description Databank that contains hundreds of job descriptions catagorized by function and industry.
View up-to-date information regarding SHRM Conferences and Seminars.

www.successories.com Successories believes that the way people live, think and work can be positively influenced by their environment. They provide products to do just that -- to create an atmosphere that inspires a positive attitude and helps people to succeed. The products are really tools - tools that promote individual and team excellence.



www.windhamworld.com Windham International, a division of GMAC Global Relocation Services (GRS), is a comprehensive global relocation management and consulting firm. They provide clients with a complete range of services that mirrors the responsibilities of the international human resource function, but provide publicly-accessible data on their website, including brief reports and an online article library addressing topics such as global relocation trends, hardship rankings, hiring a nanny, the cost of business attire, currency exchange & regulations around the world and relocating pets internationally.



www.worklife.com WorkLife was founded by career development professionals with more than 25 years of experience in bringing career consulting services to major corporations across industries and throughout North America. They specialize in the design, development and installation of intranet solutions for career management. WorkLife offers a secure, flexible and modular approach to content in four categories related to career management: Recruitment and Retention; Assessment and Retraining; Redeployment and Transition; Workforce Management Intelligence Consulting.