online.uophx.edu Get an education online by attending class at times and places that fit your schedule via 100% internet courses. Many accelerated degree programs from very respectable faculty.



www.businessweek.com In addition to accessing some BusinessWeek articles (subscribers have full access), you may use the BusinessWeek tech buying guide, investigate mutual funds, browse business books & book reviews, and use the BusinessWeek job search engine. Don't miss the B-SCHOOLS link where you will find a number of high profile evaluations of several types of MBA Programs. BW produces a number of different stories about MBA evaluations. Many students find these articles useful as they contemplate whether to attend an MBA Program and, if so, which program to attend.



www.cyberu.com Provides individuals with access to online courses and resources offered by universities and educational institutions worldwide and aggregates credit and non-credit resources for career development, self development and continuing professional education. There is a fee to use.



www.finaid.com Created by Mark Kantrowitz, author of The Prentice Hall Guide to Scholarships and Fellowships for Math and Science Students, this page provides a free, comprehensive, independent, and objective guide to student financial aid. Specific resources include information for international students, disabled students, female students, veterans, etc.; lists of types/sources of aid; financial aid calculators; scam alerts; discussion groups; and personal financial planners. Sponsored by the National Association of Student Financial Aid Administrators (NASFAA).



www.foreignmba.com This site is designed by foreign MBA students to help all non-U.S. citizens in pursuing their goals through an MBA. The extensive resources and original content was taken from student's experiences and research. With over 100 pages and more than 5,000 carefully selected links, ForeignMBA.com is now the most complete resource of its kind. You will find information specifically targeted to the foreign MBA student like immigration issues, special challenges in the recruiting process, etc. as well as information targeted to the wide MBA community and those interested in Business in general like how to network, or where to find academic information. A very comprehensive site.


www.gre.org The GRE Program assists students in their transition to graduate education through a variety of services and publications. This site includes brief factual information on the GRE General Test and Subject Tests, information on scheduling and financing the tests, test preparation guidance, and more.



www.MBA101.com MBA 101 is designed to enable business students and professionals to find the information they need to make an educated decision -- all within a couple mouse clicks. You can research business cases, books/papers, organizations, and education. There's also an "MBA Survival Guide" where professors, faculty members, and second-year students at ten of America's most recognized business schools contribute survival advice and lessons.



www.mbadepot.com An online community focused on - and marketed to - MBAs. But much of the content on the site is of great value to anyone who is interested in the education that an MBA represents. This site attemps to "tame information overload" by providing informative links and articles, market research, and recommended readings. Also provides tools and resources to foster cross-program networking and collaboration (i.e. mentor program, file vault, interactive calendars, class notes, disucssion forums, expert marketplace, etc.) And it allows it's members both collectively and individually to define their experience with customization, the ability to add new content and vote/comment on existing content. A very comprehensive and detailed site of MBA resources.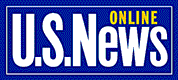 www.usnews.com/usnews/edu Search this site for information on careers, colleges, graduate schools, financial aid and scholarships, and campus life. This site allows you to conduct line-by-line comparisons of up to four schools for admissions, demographics, financial aid and more. For those conducting job searches, the site provides over 1,000 career profiles; a listing of "hot job tracks;" advice on using want ads, search engines and headhunters; the Campbell Interest and Skill Survey; and advice on resumes, cover letters, interviews and salary negotiation.



www.adm.uwaterloo.ca/infocecs/CRC/index.html This site includes a variety of career development information culled from the University of Waterloo Career Development Manual. Web links from this site include both UW & non-UW resources related to topics such as researching job opportunities, assessing personal skills and interests, writing resumes, and evaluating job offers.