Nearly every state in the USA has a government-funded employment service. The quality of services, especially those dealing with college graduates, varies greatly. Thousands of employers have vendor relations with governments and thus are often "required" to list any job openings with their local government employment agency.

If you have a special geographical location job requirement, you should check out this resource. The URL will be www.state.XX.us, where XX is the state abbreviation. In addition, we've provided many helpful links below.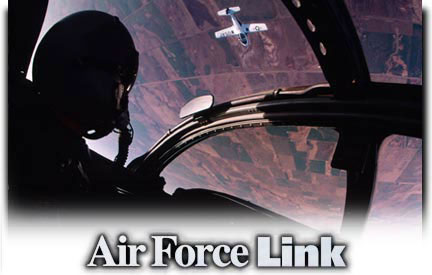 www.af.mil The official Web site of the United States Air Force: Includes job listings and pay charts for officers, civilians, and enlisted personnel.



www.ajb.dni.us AJB is a partnership between the U.S. Department of Labor and the state operated public Employment Service. As you may expect, AJB gets its job listings from federal government openings and state public employment agencies. You can define searches by location, highly specific job function, or keyword phrases. Other links are available to a variety of public and private employment pages. America's Job Bank does have application options and contact addresses. Best of all, this service is FREE!



www.fedjobs.com The Federal Research Service Inc., established in 1974, brings you an accurate and authoritative database for federal job openings. The database is updated every work day, contains verified positions for which a federal agency is actively recruiting, provides the information needed to apply for the job (contact, telephone number, etc.); and includes all kind of federal employment - white collar, blue collar, Congressional staff openings, Judicial openings, fulltime, temporary, etc.



www.fedworld.gov The federal government collects massive amounts of data from hundreds of sources. Surfing here will give you a comprehensive central access point for locating and acquiring government information and job possibilities with over 1,000 openings posted/updated every day.



www.goarmy.com This site gives a good feel for what the Army is all about -- teamwork and tough-minded leadership. Job seekers find links to various jobs (including playing musical instruments in the Army band) as well as some nifty enlistment incentives.



www.jobsfed.com Claims more jobs in the federal government than any other source. Not a fast and friendly site yet.



www.jobsingovernment.com Search jobs by category, employer and location, or recently posted positions. Maintain a profile with your personal search criteria and you can arrange to be notified via email when a job has been listed that matches your needs. Provides a resume format you can make available for review by prospective employers. In some instances you may forward your "online" resume directly to employers to meet filing deadlines. Also on the site is a directory of executive recruiters.



www.navyjobs.com Official site for finding Navy jobs. The site has superior graphics and snazzy, well-designed layout. Navy opportunities show you great opportunities in healthcare as well as in high-tech and scientific areas.



www.startingpage.com/html/career.html A quick reference guide for job search, featuring the best job sites on the web, best career resources, and handy links to help you get a government job. Awesome site with many links to job search databases, articles, and anything you could possibly want to know about government jobs. Many of the sites listed can already be found in Career Resources.



www.state.gov The U.S. Department of the State website contains a wealth of information divided up into categories such as Countries and Regions, International Topics and Issues, Travel and Living Abroad, and much more. Link to the over 40 Bureaus and Offices that are organizational components of the State Department, or link to the Employment section where you can find out anything you need to know concerning goverment employment. This site provides an abundance of information that could prove to be invaluable when pursuing a job search in other regions of the world.



www.statejobs.com The Internet Job Source was founded in 1997 and operates a network of local sites in the nation's largest cities. They currently have sites for New York, Chicago, Boston, Washington DC, California, Texas and Silicon Valley but have future sites planned for Atlanta, Ohio, Seattle and Florida. You may search the state jobs database by location, category, keyword, or ALL of the above! You may also post your resumes for potential employers to peruse. Subscribe to their online newsletter with valuable tips on job hunting via the web.



www.un.org/Depts/OHRM The Office of Human Resources Management (OHRM) is pleased to provide information on recruitment in the UN family. You will find useful information on employment opportunities with the UN Secretariat in general, as well as openings in other organizations of the UN family. You will also find information on how junior professional posts are filled, and how to apply for the Internship Program.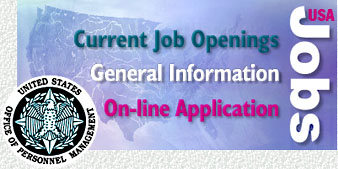 www.usajobs.opm.gov The U.S. Government's official site for jobs and employment information provided by the United States Office of Personnel Management. Click on the Current Job Openings link on the opening page to find a menu of six job areas: Professional Career, Entry Level Professional, Senior Executive, Summer, Clerical and Technician, and Trades and Labor. You can look at jobs alphabetically or by series. You will find thousands of jobs at this site, including positions for archeologists, park rangers, statisticians, loan clerks, firefighters, etc. Allows you to create a resume to keep on file. Very complicated website.



www.washingtonpost.com/wl/jobs/JS_JobSearch Looking for your first job? An internship? Washington Jobs, powered by the Washington Post, provides a guide to success that containts career profiles, expert advice, job horoscopes, a networking center, an entry-level and internship search, and much more. The site offers generalized career advice to government job hunting tips. It also allows you to post your resume via CareerPath.