quote.yahoo.com This site provides the latest market quotes.


www.aarp.org At this site, you may find out about a variety of financial needs and services for senior citizens. Topics include the Qualified Medicare Beneficiary Program, Electronic Funds Transfer, Supplemental Security Income, Home Equity, Managing Your Money, Smart Investing and Paying for Long-Term Care, among others.



www.adage.com Explore the Ad Age news features, conference & events, and marketing database, which includes such information as rankings of national advertisers, research companies & brands, and a salary survey (some research functions require a fee).



www.ameritrade.com At this site, you may trade stocks, mutual funds, bonds & options; visit the company store; and read internet- & finance-related articles.



www.amex.com The American Stock Exchange is the ultimate source for stock information on the Web.



www.bankofamerica.com/insurance At this site, you may get a term life quote, conduct a life insurance needs analysis and scan tips for finding the best auto insurance.



www.bloomberg.com You canít beat Bloomberg for tracking companies and Initial Public Offerings (IPOs). Bloomberg hosts lots of charts that will help you make decisions about sectors, stocks, and companies. Click on the Career link to find the info.



www.businessweek.com In addition to accessing some BusinessWeek articles (subscribers have full access), you may use the BusinessWeek tech buying guide, investigate mutual funds, browse business books & book reviews, and use the BusinessWeek job search engine. Don't miss the B-SCHOOLS link where you will find a number of high profile evaluations of several types of MBA Programs. BW produces a number of different stories about MBA evaluations. Many students find these articles useful as they contemplate whether to attend an MBA Program and, if so, which program to attend.



www.discovercard.com The Discover Care website provides information about services, promotions, maps of Discover Card CASH locations, access to online shopping sites, an online brokerage service and information about the DiscoverCard youth program.



www.dljdirect.com At this site, you may get stock quotes, check out the latest financial news, request free tax & investing software, and visit the DLJ Marketplace.



www.equifax.com Through this site, you may order a personal credit profile, obtain financial reports & other information about Equifax, which provides consumer and commercial credit information services, payment services, software, modeling, analytics, consulting and direct-to-consumer services.



www.experian.com This site allows you to order a credit report, value a property, order public record reports and obtain information on topics such as divorce & credit; bankruptcy; applying for a loan; how to get credit; moving; remodeling or refinancing a home; buying foreclosed homes; managing your business credit; and much more.



www.fidelity.com At this site, you may place trades; review information & performance data on Fidelity and other funds; explore Fidelity annuities, securities, life insurance, retirement planning and other services; and check out the latest financial news.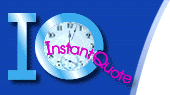 www.instantquote.com This site allows you to shop around for life insurance. InstantQuote presents a list of products based on the personal data you submit and the products available, along with preferred premiums and standard premiums side by side. The site also includes an underwriting guideline chart for each insurance company searched, thereby enabling you to match the lowest premium that fits your profile based on the underwriting criteria used by the insurance company. A July 1998 article in Kiplinger noted that ďThe lowest rates [when surfing the Net for term life insurance policies] came from InstantQuote.Ē



www.insuremarket.com Shop for auto, home or life insurance at this site. Along with real-time quotes, policy comparisons and information on locating companies, you may scan advice and get information on small business insurance.



www.insweb.com InsWeb is a search engine for various kinds of insurance, including auto, life, home/renterís and health. Tools at the site include savings quizzes, a life insurance needs analyzer, a body mass index calculator and quick quotes.



www.kiplinger.com This is the site for Kiplingerís Personal Finance Magazine and includes article highlights, business news items, money & market information, and tools such as a car finder, portfolio tracking and calculators.



www.mastercard.com Through the MasterCard International website, you may access financial services for individual, business and government clientele. These include an ATM locator, news about special events & promotions, and a travel planning service for Gold & Platinum Cardholders.



www.quicken.com This site offers a variety of tools and services, including the latest market numbers; investing advice; mortgage calculators & rate comparisons; insurance quotes & a planner; a tax estimator; credit reports; and much, much more.



www.quickquote.com Shop for term life insurance and receive free quotes on annuities, international travel health insurance, and term life insurance. In addition, this site provides information about the insurace companies listed in the QuickQuote database, an estimator to help you determine how much insurance to buy, and subscription to the QuickQuote newsletter.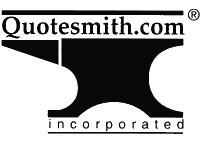 www.quotesmith.com At this site, you may obtain instant term life quotes, auto insurance quotes, medical insurance quotes, medicare supplement quotes, annuity quotes and whole life quotes.



www.schwab.com At this site, you may place trades, get stock quotes and check out the latest financial news and economic reports.



www.smithbarney.com At this site, you may monitor your portfolio; get performance charts, research & Dow Jones News related to your holdings; access the Salomon Smith Barney daily online newspaper; read articles on investing; and use calculators and retirement planning tools.



www.tuc.com Through this site, you may obtain a credit report, along with information on credit fraud.



www.visa.com The Visa website provides information about products & services, promotions, consumer tips, ATM maps, and information for business customers.



www.zdnet.com This site provides a wide variety of services including articles, job search tools, market quotes, business advice and software product reviews. This site requires a thourough search as it has a lot of information.