www.aboutjobs.com A network that provides access to jobs for students, recent graduates, expatriates, and adventure seekers. Link out to any of four sites (SummerJobs, OverseasJobs, ResortJobs, & InternJobs) according to your needs. Each location allows you to post your resume, review company profiles, and look at jobs available worldwide.



www.americanexpress.com An excellent resource and customer locator. Browse the online classifieds, read the Business Network Directory, obtain expert advice on issues, or visit the Business Planning and Resources Library of small business information and tools. Also check for detailed information and special offers regarding a wide array of American Express financial services. Ancillary services also available through this site include travel managment and expense reporting tools, industry news and alerts, publications and free online personal financial planning tools.



www.bizweb.com The BizWeb Guide presents you with a long list of links when you open the URL, but you can use a simple search engine to narrow your choices. Clicking on any business sends you to a corporate profile. At the end of the profile is a contact name, an email address, mailing information, and links to the relevant home page.



www.career.com Access positions by many different criteria including company, position, location (including international), and keyword. Employers conduct online virtual job fairs where they and prospects have real-time interviews from the privacy and comfort of their home, office, or school. The jobs at Career.com cover a nice range of areas with an emphasis in computing, engineering, accounting, business development, marketing, and administration. Also a great resources for company profiles.



www.careercity.com Owned by ADAMS MEDIA, one of the largest publisher of career related books and directories, this site offers a myriad of services available to job seekers. Links to hundreds of company pages, an "executive search directory," and an index of news groups. Also visit the online job fairs in cities from coast to coast and get up-to-date advice on subjects such as creating a stand-out resume, avoiding the biggest interview mistakes, and exploring that "hidden" job market. Posting resumes is free and the database is purged regularly.



www.careersinretailing.com For the past 17 years, Careers in Retailing has informed college students about the career paths that are available in the retail industry. Discover career opportunities in management development, sales, marketing, operations and technology. Includes profiles of many of the leading retailers.



www.careerweb.com CareerWeb provides job seekers with national and international job listings, an online resume service, and JobMatch, which notifies users through email when new job listings are posted that meet an individual's job search criteria. The site also includes an online bookstore and free articles on work-related topics such as gender relations and discrimination, critical thinking, working mothers, self-employment and empathy on the job.



www.collegegrad.com The largest open access entry level careers web site for college students and recent graduates, with more than 10,000 job postings, 140 resume templates, a searchable employer database, and the entire contents of the best-selling book, "College Grad Job Hunter" online and free for all to access.



www.corporateinformation.com A premier corporate research site. Type in the name of a company, WKN number or ticker and you'll get a list of sites that cover the company. Search over 350,000 company profiles worldwide, including over 20,000 here at our site! Link to their library by selecting from over 100 countries and you'll be able to research companies, industries and economic information. Read research reports on over 15,000 companies. Each research report analyzes sales, dividends, earnings, profit ratios, research and development, inventory, etc. Lots of information located in one central place.



www.dnb.com Dun & Bradstreet (D&B) is the leading provider of business-to-business credit, marketing, purchasing, and receivables management and decision-support services. Make sure to check out their products as there are many useful tools for H.R. professionals. Their website is accessible by purchasing a membership.



www.experience.com Provides a central place to find the career insight and connections needed to launch and develop your career. Register and create a resume that can be viewed by employers who will contact you when you're the right match for a position or search through a database of thousands of jobs and internships targeted to the entry-level demographic to find the one that fits YOU. Additional resources include the ability to research over 25 industries (including non-profit service, e-commerce, journalism, arts, consulting and financial services), view more than 300 company profiles, participate in virtual job fairs, and read articles containing career and life advice.



www.hoovers.com Hoovers, "the company that covers companies," offers a website with a lot of useful information to assist the job seeker in his or her search. The Career Center section offers links to over 12,000 company profiles, job openings, job search tools and to a career links section with useful tools like a salary calculator, relocation guides and job hunting tips.


www.indiana.edu/~libugls/Instruction/x420.htm The I.U. Libraries, in cooperation with the BPO course BUS X420 "Business Career Planning and Placement," presents a list of outstanding resources related to career planning and job search research. This is a listing of external links to research resources that provide students access to contact names, addresses, company information, and other useful career-related information.



www.infospace.com This web directory is an excellent place to begin a job search. There is a classified section complete with job listings as well as a white pages section with email and street addresses.


www.jobfind.com Search online job listings or let JobAgent conduct an automatic search for you. Also post and forward a copy of your resume at the click of a button. Browse through the more than 250 company profiles. Sign up for a free email newsletter with expert job-hunting tips and advice for managing your career and much more.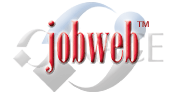 www.jobweb.com Recently redesigned and updated, JobWeb has made it easier for students and graduates to tap all resources needed for an effective and successful job search. In addition, Career Planit (NACE's web site for undergraduates) has been "folded into" JobWeb, turning JobWeb into a robust, all-inclusive resource. Click on the JobWeb logo to open a page FULL of links to specialized portions of the site including: Online Career Fair, Resumes & Interviews, Career Development (which contains assessment and exploration tools), Internships/Co-ops, Salary Info, Job Market Research, and After College. Contains a tremendous amount of career information so if you can't find what you're looking for, use the "Search JobWeb" feature.



www.lexis-nexis.com LEXIS-NEXIS is the world's leading provider of online research. This site includes the Congressional Information Service and LEXIS law publishing.



www.mortgagejobstore.com Click on featured mortgage employers to find current jobs or click on Find Mortgage Jobs to search ALL Job Store postings. Completely manage your career by posting your resume or confidential career profile so employers nationwide can find you, editing your career information & more. And sign up for the job search agent which will email jobs that match your search requirements. Also view employer profiles of employers hiring nationwide and participate and view the salary survey.



www.pathfinder.com/fortune/fortune500 A great magazine for research: At the Fortune 500 index, you can check out information about the companies listedincluding vital statistics, contact info, web addresses, as well as sections on top performers and industry medians. The Global 500 index, a list detailing the top 500 companies in the world, is a must-see resource for international job seekers.



www.pencomsi.com/careerhome.html This site provides job search tools, salary information and articles dispensing career advice for IT professionals, all free of charge. Pencom employs more than 100 recruiters in nine cities and supplies full time placement and contract programming services to Fortune 1000 companies nationwide. As part of its recruiting service, Pencom offers relocation guidance, information on salary negotiation and executive searches.



www.petersons.com Peterson's provides search tools for colleges, graduate schools, study abroad and summer programs, summer jobs, private schools, jobs and executive education programs. The job search resource database is organized by employer and also includes some articles on search-related topics, such as resume writing. Other resources include graduate school and MBA discussion boards, financial planning software and GMAT & LSAT TestPreps.



www.scip.org This site offers services for both non-members and members. Free services for non-members include job- and resume-posting; 1997 salary information; a searchable directory of employers; and information on events of interest to Intelligence professionals, such as career development symposia.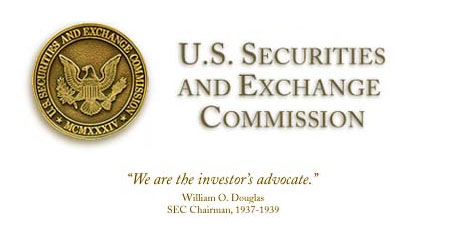 www.sec.gov The U.S. Securities and Exchange Commission offers a wealth of information on investing, small business information, as well as technology and other employment opportunities available at the SEC.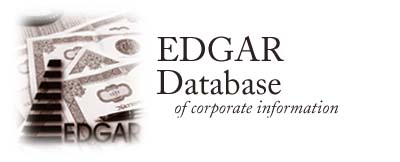 www.sec.gov/edgarhp.html EDGAR, (i.e. Electronic Data Gathering, Analysis, and Retrieval system) performs automated collection, validation, indexing, acceptance, and forwarding of submissions by companies and others who are required by law to file forms with the U.S. Securities and Exchange Commission (SEC). Its primary purpose is to increase the efficiency and fairness of the securities market for the benefit of investors, corporations, and the economy by accelerating the receipt, acceptance, dissemination, and analysis of time-sensitive corporate information filed with the agency.



www.superpages.com Verizon (formed by the merger of Bell Atlantic and GTE) has integrated BigYellow.com and SuperPages.com into a more robust, easier-to-use directory and shopping resource site. The site currently offers access to nationwide Yellow Pages and residential directories, online shopping, Consumer Guide product reviews and recommendations, classified ads, local discounts and deals, and maps and driving directions. In addition, SuperTopics provides users with upgraded editorial content, resources, and links on the most popular topic areas and for every city nationwide.



www.thomasregister.com Thomas Register offers free membership to their site which allows you to search through more than 155,000 manufacturing companies for information about their products as well as contact information like email addresses and website information.



www.vault.com This site is packed with information. Go to the Student Center and you will find invaluable articles, insightful advice AND a networking directory. Other offerings include sample resumes and cover letters for different industries, salary benchmarks, "a day in the life profiles", and relocation tools, as well as message Boards that provide students with a forum to seek advice and discuss school life, summer internships, and recruiting. Use VaultMatch to post your resume and be contacted by potential employers, or search an extensive free job board that contains thousands of top job openings. Subscribe to targeted e-newsletters with breaking news and exclusive stories in various industries.



www.wetfeet.com/schools/indiana_kelley.asp Offers a wealth of entry-level job search information. A highlight of this site is an excellent Company Interviews section which include pertinent information regarding hiring opportunities (including qualifications requirements), compensation packages, corporate culture (including the advantages AND disadvantages), their recruiting process, what to expect in an interview and much more. Also sign up for the free CareerWatch newsletter covering internships, the undergrad and MBA job market, salary, and industries such as financial services and consulting.



www.yahoo.com/headlines/business Before you interview or company call, you need to read the up-to-the-minute articles about the businesses that were recently in the news. Find headlines and short stories about hundreds of organizations.