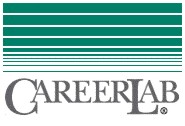 www.careerlab.com This site has many features such as cover letter help, assessment tools (may require a fee), and an online bookstore offering the best books to assist you in your career. Its form letters and business lessons cover every aspect of the job hunt from door opening to termination settlements. William S. Frank has put together a real time saver.



www.collegegrad.com The largest open access entry level careers web site for college students and recent graduates, with more than 10,000 job postings, 140 resume templates, a searchable employer database, and the entire contents of the best-selling book, "College Grad Job Hunter" online and free for all to access.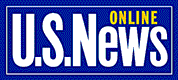 www.usnews.com/usnews/edu Search this site for information on careers, colleges, graduate schools, financial aid and scholarships, and campus life. This site allows you to conduct line-by-line comparisons of up to four schools for admissions, demographics, financial aid and more. For those conducting job searches, the site provides over 1,000 career profiles; a listing of "hot job tracks;" advice on using want ads, search engines and headhunters; the Campbell Interest and Skill Survey; and advice on resumes, cover letters, interviews and salary negotiation.



www.adm.uwaterloo.ca/infocecs/CRC/index.html This site includes a variety of career development information culled from the University of Waterloo Career Development Manual. Web links from this site include both UW & non-UW resources related to topics such as researching job opportunities, assessing personal skills and interests, writing resumes, and evaluating job offers.