stats.bls.gov You can access data, economic info at a glance, surveys, publications and research papers, regional information, and a search engine. The Occupational Outlook Handbook is the single most important publication in all of career literature – researchers grind away daily to compile an incredible mound of data. Hit the link to the occupational clusters, which detail exactly what pay, benefits, and working conditions you can expect and project long- and short-term success rates for each job. It also provides data for total employment by occupation that includes the number of self-employed and unpaid family workers.



www.abbott-langer.com This site provides brief online reports and ordering information for more complete publications detailing current pay rates for various jobs and industries, including Accounting/Finance, Human Resources, Legal, Non-Profit, Manufacturing, Service, Marketing and Consulting. Additional resources include inter-city wage and salary differentials and an annotated bibliography of pay survey reports.



www.adm.uwaterloo.ca/infocecs/CRC/index.html This site includes a variety of career development information culled from the University of Waterloo Career Development Manual. Web links from this site include both UW & non-UW resources related to topics such as researching job opportunities, assessing personal skills and interests, writing resumes, and evaluating job offers.



www.bna.com BNA is a human resource library that is one of the most complete sources of HR related information. Contains sample forms, policies, job descriptions, performance evaluations, etc. Very targeted legal searches in labor laws, EEOC, compensation, etc.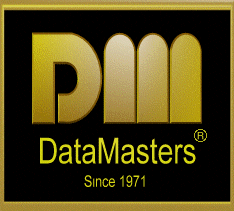 www.datamasters.com Datamasters provides salary survey data to human resource professionals categorized by region and various job classifications. It may provide comparable salary data useful for career decision making and salary comparison purposes.



www.ecomponline.com How much did Bill Gates make last year? This site allows you to unearth the salaries of some of the highest paid executives. Search by company name, ticker symbol, location, or business type. Once you locate the company, click on the name to view the summary. Definitely useful when asking for a raise!



www.erieri.com his site lists research reports for purchase. Reports address topics such as cost of living, wage & salary structures, and demographic data for metropolitan areas in North America; detailed two-city comparisons of salaries, cost-of-living expenses, taxes and health costs; and detailed median and mean pay information by position



www.hewitt.com One of the world's best-known human resource consulting firms that specializes in benefit program management and compensation.



www.homefair.com Homefair provides a "salary calculator" (both English and Spanish versions) to compare the cost of living in hundreds of U.S. and international cities. The "lifestyle optimizer" allows users to create a list of the 10 best cities for them to live in, based on user-specified ranking criteria (e.g. demographic, economic, or climate conditions). This site also provides crime indexes for over 500 U.S. cities and, through CityReports, a side-by-side comparison of two cities' cost of living, climate, demographics and other information (first report is free). Related links include tools for analyzing relocation costs and organizing your relocation.


www.incensoft.com A software vendor for incentive pay programs to attract, retain, and reward top performers. More firms are turning to pay for performance incentive compensation programs. HR professionals can use this to select incentive factors, goals, objective, employee evaluations, and qualifying scores.


www.ioma.com "What do I have to pay to fill this vacancy?" This site helps determine pay using their salary survey information. Searches can be tailored to factors such as experience, location, responsibility levels, company size, education level, etc.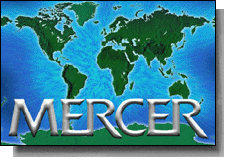 www.mercer.com This site provides reports oriented to the needs of senior management regarding such topics as human resource strategy and implementation, corporate growth strategy, and problems involving competition, regulation, finance and public policy. Resources include global comparisons of salaries and benefit packages, along with information on the latest laws and rules affecting employee benefits worldwide.



www.officeteam.com OfficeTeam provides temporary office support professionals; their website includes a search engine for temporary jobs in the U.S. and Canada, along with resume tips, publication lists and a free salary guide for administrative professionals.



www.pencomsi.com/careerhome.html This site provides job search tools, salary information and articles dispensing career advice for IT professionals, all free of charge. Pencom employs more than 100 recruiters in nine cities and supplies full time placement and contract programming services to Fortune 1000 companies nationwide. As part of its recruiting service, Pencom offers relocation guidance, information on salary negotiation and executive searches.



www.rhii.com Robert Half International Inc. (RHI) currently has more than 300 locations in North America, Europe and Australia offering temporary, full-time and project staffing. Operating seven separate divisions, they serve individuals in the fields of accounting and finance, highly skilled temporary administrative support, information technology professionals, attorneys and specialized support personnel within law firms and corporate legal departments, and creative, advertising, marketing and web design professionals. This site showcases RHI's publications for job hunters and hiring professionals, including books on navigating the job market and annual salary guides for accounting, information technology and administrative fields.



www.roberthalf.com One of the largest search firms specializing in accounting, finance, treasury, and information systems. Provides excellent career information and salary guide lines for the financial profession.



www.salary.com Salary.com empowers individuals and managers with the data needed to achieve a win-win in the compensation and employee retention game by providing accurate, applicable, authoritative salary information online, at no charge.



www.salaryexpert.com A web site providing salary, bonus, cost-of-living, and benefits data with information on over 31,000 jobs in over 45,000 U.S. and Canadian cities. Find the average salary by selecting a job title from a list of the 774 most common U.S. jobs (or download a free edition of SalaryExpert to expand the number of titles to over 30,000) and entering a zip or selecting a state/metro area.



www.scip.org This site offers services for both non-members and members. Free services for non-members include job- and resume-posting; 1997 salary information; a searchable directory of employers; and information on events of interest to Intelligence professionals, such as career development symposia.



www.shrm.org The Society for Human Resources Management(SHRM) is the global voice of the profession. The 100,000 plus HR professionals are likely to be using this site for any job searching that they do for themselves or for their company. While the site offers a wealth of information, especially to its members, here are some of the highlights:
Browse HR positions by location, title, post date, keyword search, etc.; register to have them emailed to you.
Peruse the Information Center and Library which offers articles on Benefits and Compensation, as well as a Job Description Databank that contains hundreds of job descriptions catagorized by function and industry.
View up-to-date information regarding SHRM Conferences and Seminars.

www.store.eiu.com/WCOL This site, by the Economist Intelligence Unit, provides all the cost of living data you need from around the world. Covering living costs in 129 cities, and based on the collection of more than 50,000 prices, it allows you to advise confidently on compensation packages for expatriate staff, wherever they may be based.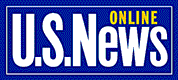 www.usnews.com/usnews/edu Search this site for information on careers, colleges, graduate schools, financial aid and scholarships, and campus life. This site allows you to conduct line-by-line comparisons of up to four schools for admissions, demographics, financial aid and more. For those conducting job searches, the site provides over 1,000 career profiles; a listing of "hot job tracks;" advice on using want ads, search engines and headhunters; the Campbell Interest and Skill Survey; and advice on resumes, cover letters, interviews and salary negotiation.



www.windhamworld.com Windham International, a division of GMAC Global Relocation Services (GRS), is a comprehensive global relocation management and consulting firm. They provide clients with a complete range of services that mirrors the responsibilities of the international human resource function, but provide publicly-accessible data on their website, including brief reports and an online article library addressing topics such as global relocation trends, hardship rankings, hiring a nanny, the cost of business attire, currency exchange & regulations around the world and relocating pets internationally.


www.worldatwork.org WorldatWork, formerly the American Compensation Association and the Canadian Compensation Association, is a global, not-for-profit association of more than 26,000 compensation, benefits and human resources professionals. It allows recruiters to post positions so their members can view openings by title, posting day, or location and includes links to seminars and other related sites.