The Internet is a treasure chest of information for college-bound students at both undergraduate and graduate levels. Cybertours take you to chat rooms, emails, applications online, alumni testimonials, career advice, student life experiences, etc. Faculty and administrators (presidents, provosts, deans, admission officers, and even placement directors) provide insights on all of your possible questions. Better yet some fairly independent organizations create websites that add a better degree of credibility to the information provided by colleges.

Whether you surf the college's own site or an independent assessment, your college investigating time can be boiled downed to a fraction of the time that writing colleges for "viewbooks," bulletins, and applications used to take. Listed below are some sites that will take you to key college information and most will link you to the college's website for beautiful photos and online inquiries and often applications, including financial aid. Watch for fees by the service providers; you often do not need their special services if you are willing to browse down other paths.




international.collegeview.com Based in the UK, Hobsons International Collegeview is a global gateway to education. Find organizations and web sites that provide helpful information on international study, view multimedia virtual tours of select U.S. colleges and universities and even request information from these schools and have it sent directly to you.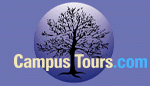 www.campustours.com This site offers virtual tours, interactive maps, videos and links to websites for colleges in the U.S.



www.ciee.org A nonprofit, nongovernmental, educational organization founded in 1947 with the mission of developing educational exchanges and fostering international understanding. Council Study Centers provide credit-bearing study abroad programs at 36 universities on six continents. Council's International Faculty Development Seminars offer university faculty professional development and international interchange opportunities worldwide.



www.collegeboard.com This site provides numerous resources for students, school & college counselors, and teachers. Resources are grouped according to topics of interest, including general information on college choice, financial aid, guidance & counseling and placement & advising. Of special interest are a search engine for professional development workshops, information on international education, and a career search database. Also be sure to check out the Internet Guide for College Bound Students, authored by Ken Hartman, where you can post questions and get advice.



www.collegeedge.com This site provides step-by-step information for choosing, applying to and financing college and graduate school training. It also includes links to related sites, including online college applications, information on internships, and career exploration. Finally, the site provides the CollegeEdge Career and College Guidance System, an online resource for counselors and administrators.



www.collegenet.com CollegeNET lets you search for colleges, including MBA programs, by region, college sports, major, tuition and several other criteria. From this site, you can hotlink from your search list directly to homepages of the schools in which you're interested; take virtual tours of colleges; conduct a free scholarship search; apply to colleges online; make your academic profile available to college recruiters; jump to other web resources for financial aid, test preparation, college sports & academics; and purchase discount books, software and CDs.



www.collegenight.com Helps you develop a list of potential colleges, select the ideal school from that list, fill out an application, look into financial aid, and respond to your acceptance letter. Search criteria includes length of degree program, public or private school, state, location (urban, suburban, rural), enrollment size, and tuition.



www.collegequest.com This site requires registration before use and provides profiles of every undergraduate institution accredited in the U.S., advice on the SATs and ACTs, specially-designed tools to help users manage the college admissions and financial aid processes and access to Peterson's database of more than 800,000 scholarships and awards.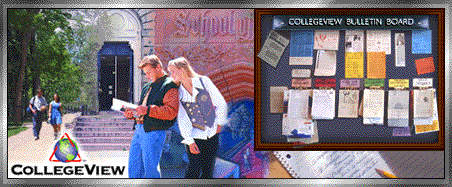 www.collegeview.com The detailed search engine allows you to focus on a wide-ranging set of search criteria that includes diversity, field of study, religious affiliation, athletics, accessibility, etc.



www.ed.gov/prog_info/SFA Obtaining student financial aid to attend college is a highly confusing process. The U.S. Department of Education offers this annually updated site as a financial aid primer that gives links to the FAFSA, the departments free application for federal student aid.



www.fastweb.com A free searchable scholarship database that allows you to locate sources of financial aid that are suitable for your unique situation.



www.finaid.com Created by Mark Kantrowitz, author of The Prentice Hall Guide to Scholarships and Fellowships for Math and Science Students, this page provides a free, comprehensive, independent, and objective guide to student financial aid. Specific resources include information for international students, disabled students, female students, veterans, etc.; lists of types/sources of aid; financial aid calculators; scam alerts; discussion groups; and personal financial planners. Sponsored by the National Association of Student Financial Aid Administrators (NASFAA).



www.gmac.com What is an MBA and what can it do for you? Every student looking for the answers to these and many other questions should visit this site. You can also gather information on GMAT exams and MBA programs at schools around the country. It features easy access to information about applying to graduate business school and financing an MBA, a searchable database of more than 400 graduate management programs, direct links to 325 business schools with their own websites, and a Calendar of Events including schedules for MBA Forums and Destination MBA events.



www.gradschools.com Contains easy to use current information rich data online directories. Gives a brief computerized description of graduate school programs and how to make further contact. Many programs advertise here and provide direct links to their own sites.


www.gre.org The GRE Program assists students in their transition to graduate education through a variety of services and publications. This site includes brief factual information on the GRE General Test and Subject Tests, information on scheduling and financing the tests, test preparation guidance, and more.



www.kaplan.com This site provides information, quizzes and newsletters/articles on colleges, MBA programs, career choices, study skills and financial aid. Resources include tips for success on the job, writing resumes and cover letters, informational interviewing, careers in the FBI, volunteering and self-employment. A business newsletter contains GMAT tips, critical-thinking quizzes and reminders



www.nasfaa.org NASFAA is the only national association with a primary focus on student aid legislation, regulatory analysis, and professional development for financial aid administrators. The Association advocates student aid and gathers timely, accurate regulatory and technical information for its members. Its efforts are also complemented by a number of paper and online publications, as well as electronic services, distance education, and the Standards of Excellence Review Program.



www.petersons.com Peterson's provides search tools for colleges, graduate schools, study abroad and summer programs, summer jobs, private schools, jobs and executive education programs. The job search resource database is organized by employer and also includes some articles on search-related topics, such as resume writing. Other resources include graduate school and MBA discussion boards, financial planning software and GMAT & LSAT TestPreps.



www.princetonreview.com This site provides assorted articles containing advice on job hunting online, long-distance job hunting, planning and undertaking a job search, networking, using career fairs and employment agencies, and resume/cover letter preparation. In addition to articles, the site links to other job search resources, including an internship search engine, the Birkman Career Style Summary, and information on colleges and graduate/professional schools.



www.psu.edu/dus/ncta/linkcoll.htm Penn State University's list of Colleges and Universities is the most efficient list of academic institutions on the Web.



www.purdue.edu Find out about Purdue and what it has to offer on this comprehensive and well designed site.



www.schoolcounselor.org Links to college and high school pages. Gives advice on the college application process from a non-commercial point of view.



www.studyusa.com This site is a guide for international students studying or planning to study in the U.S. The site provides information on U.S. colleges & universities, required testing, financial aid, choosing an intensive English program, getting a visa, applying for admission and staying safe on campus. The site's Resource Guide appears in English, Spanish and Japanese.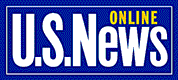 www.usnews.com/usnews/edu Search this site for information on careers, colleges, graduate schools, financial aid and scholarships, and campus life. This site allows you to conduct line-by-line comparisons of up to four schools for admissions, demographics, financial aid and more. For those conducting job searches, the site provides over 1,000 career profiles; a listing of "hot job tracks;" advice on using want ads, search engines and headhunters; the Campbell Interest and Skill Survey; and advice on resumes, cover letters, interviews and salary negotiation.