http://phoenix.placement.oakland.edu/main/car_dev/car_res_guide.htm The Oakland University Placement & Career Services offers the Definitive Guide To Internet Career Resources which contains one of the longest and best lists of links to job, resume, and career management resources on the web. Often contains no description of the service, but a quick click lets you evaluate it for yourself. Almost too massive. The site encourages career services to post their information by sending an email.



www.adm.uwaterloo.ca/infocecs/CRC/index.html This site includes a variety of career development information culled from the University of Waterloo Career Development Manual. Web links from this site include both UW & non-UW resources related to topics such as researching job opportunities, assessing personal skills and interests, writing resumes, and evaluating job offers.



www.bgsu.edu/offices/student_affairs/career/univ/index.html Bowling Green State University offers two college level courses in career planning. UNIV 131 - Career and Life Planning helps students assess personality, interests, values, aptitudes and abilities and has as an excellent "Values Inventory" integrated into the course. UNIV 331 - Career Exploration course includes self and career exploration, resume construction, employment search techniques, interview skills preparation, and discussions of the first job expectations and realities.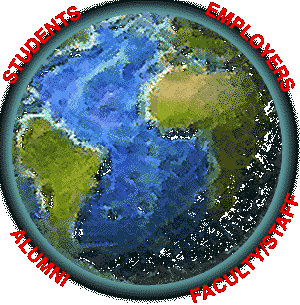 www.cdc.rpi.edu The Career Development Center site at Rensselaer contains a "megalist" of resources for the online job search. Through the student link, you may hit hundreds of career related sites by titles and topics.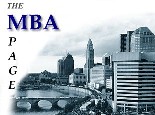 www.cob.ohio-state.edu/~fin/oldmba.htm The Max M. Fisher College of Business at the Ohio State University developed this site that has many sections devoted specifically to MBAs. "Business Connections" offers sites to potential employers, annual reports and financial information on publicly held companies. Students offer tips and hints about managing time and building workplace skills when you visit "MBA Survival Skills." Haven't found just the right business school yet? Check out "Finding the Right School." Many more features . . . every MBA should check out this site.



www.emory.edu/CAREER Find out who's recruiting on-campus, participate in the online career planning process, check out the resume guide and sample resumes, and just enjoy navigating through the many links. You will also have access to Emory's job postings listed in their Career Library.



www.haas.berkeley.edu Check out this site for the massive amount of links available regarding student resources, campus activities, and academic programs. Link to the Career Center and find additional resources including various assessment sites and career planning guides.



www.kellogg.nwu.edu Easily access information for Northwestern's admissions and degree programs, courses offered, various faculty and departments, and the career management center.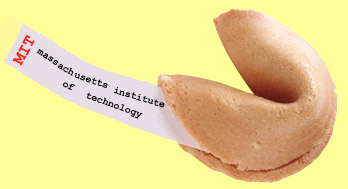 www.mit.edu Check out this site for the massive amount of links available regarding MITs student resources, campus activities, and academic programs. Navigate using the buttons provided, or use the search engine to go directly to your topic of choice. Also provides a map and virtual tour of campus.



www.stanford.edu Find multiple links to hot career related sites providing handouts from popular workshops through the student portion of this site. Also find several executive summaries.



www.stern.nyu.edu/Alumni Although this is an alumni site for the MBA Program of NY, its value to non-alums is the links to executive recruiters, corporations, and career information.



www.syracuse.edu Easy to access to information regarding attending Syracuse, as well as open viewing of information current students/faculty can access. Check out the career services, found under Alumni, where you can find up-to-date information on market trends and link out to various job listing sites.



www.t-bird.edu Provides information to prospective students as well as Thunderbird almuni. Check out the International Business Information Centre (IBIC under Research Centers) where you will find information in books, journals, databases and other resources. It is more than a traditional library, since it provides resources not only in the building, but electronically from other sites around the world. The IBIC has thousands of books and periodicals, newspapers in ten different languages, and a large video collection of foreign language film and documentaries. It also provides over 50 databases, and has computer workstations throughout the building to access the many electronic resources.



www.tulane.edu Access course listings or class schedules through the academice resources portion of this site. Or visit student life where you will find links to the Career Services Center and Student Programs.



www.umich.edu This intuitive site takes you through information a prospective student would need to resources for alumni. Also provides information for visitors as well as faculty and staff.



www.wm.edu/csrv/career A great guide to career resources online with links to job opportunities, resume referral services and on-campus recruiting. Most access to such resources are available to either students or alumni only.