www.bartleby.com An innovative Internet publisher providing millions of students, educators and the intellectually curious with unlimited access to books and information on the web, free of charge. Features a full-text searchable database containing over 200,000 web pages, including over 22,000 quotations and 4,765 poems. A very comprehensive reference site, combining the best classic reference works with the best modern reference works.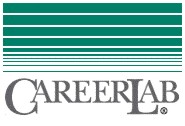 www.careerlab.com This site has many features such as cover letter help, assessment tools (may require a fee), and an online bookstore offering the best books to assist you in your career. Its form letters and business lessons cover every aspect of the job hunt from door opening to termination settlements. William S. Frank has put together a real time saver.


www.chronicle.merit.edu The Chronicle of Higher Education is the academic world's No. 1 source of news and information. There is a fee to subscribe, but then you can register to receive a daily email highlighting developments in higher education and updates on grant opportunities; access the career network which includes advice on careers in academe; access current job announcements including an advance look on Friday's before the printed newspaper is mailed; and view the fully-searchable complete-text version of the current issue of The Chronicle as well as the archives.



www.cs.cmu.edu/books.html This is a directory of books that can be read over the Internet. It includes an index, links to other directories & archives, and special exhibits.



www.dummies.com 1,001 job interview questions from Joyce Lain Kennedy: Rehearse your interview questions! You need to surf to get to the questions on 1,001 interview questions. You also have access to a sample chapter from Kennedyís best-selling book Job Interviews for Dummies (IDG Books Worldwide, Inc.).


www.esportsworld.com FREE membership entitles you to receive special promotions regarding eSportsWorld Conferences, digital & print newsletters (a resource guide and marketing information about the latest breaking industry news), access to timely industry reports and feature articles, and special networking opportunities. Their conferences would be great for career networking purposes for graduates interested in sports marketing.



www.iht.com The International Herald Tribune is written for people who need to know what's happening and what it means. These are people who move across continents, who bridge sectors and industries, and who are at home in several cultures. Their lives, their businesses and their tastes require a daily newspaper that is at once as broad and as focused as they are. This paper combines the extensive resources of its own correspondents with those of The New York Times and The Washington Post--a global publication that leaders in business and government rely on to tell them how important events around the world affect their work, their political choices, their investments and their families.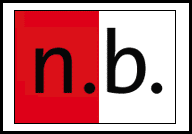 www.nybooks.com This site provides access to n.b., a monthly magazine about new books which includes critical reviews, book excerpts and feature articles; The New York Review of Books; and GRANTA.



www.prnewswire.com Newswire is an insider site frequented by authors, journalists, marketing professionals, and public relations professionals. Itís pretty much the number one source for breaking corporate news and doings.



www.thesaurus.com Browse the Rogetís Thesaurus through the alphabetical index of headwords, the six broad categories into which Mr. Roget classified the entire vocabulary of the English language, or simply do a search. Also allows for translations of the english language and links you to Dictionary.com.