www.benefitnews.com Professionals in human resource who specialize in benefit design and management will find this site to be full of relevant publications and information. Resumes can be posted free. Job leads in the field can be viewed.



www.benefitslink.com This site is for the Human Resource professional who specializes in managing benefit programs. Job seekers and explorers of the HR profession can gain insight into the profession. Good bulletin board for questions regarding benefit regulations and options. Contains both resume posting possibilities and job lead listings.



www.ebri.org The Employee Benefit Research Institute library staff compiled a listing of internet resources for employee benefit information. The information on this site is most useful to the human resource professional working on benefit program design but it gives the average employee insights into how benefit programs are designed.



www.erieri.com his site lists research reports for purchase. Reports address topics such as cost of living, wage & salary structures, and demographic data for metropolitan areas in North America; detailed two-city comparisons of salaries, cost-of-living expenses, taxes and health costs; and detailed median and mean pay information by position



www.goodshark.com Goodshark.com, the largest global networked marketplace for skilled services, recently acquired CareerOffice.net, the pioneer in web-based solutions for campus recruitment used by leading colleges. It connects members to the hotest companies, 600+ staffing brokers, and a growing base of over 450,000 skill-tested independent professionals. Membership includes free online skill testing, and other services like online training and benefit plans. Job/project matching and online management tools give members increased autonomy to manage their careers, projects, and recruiting processes.



www.hewitt.com One of the world's best-known human resource consulting firms that specializes in benefit program management and compensation.



www.ifebp.org The international Foundation of Employee Benefit Plans is the largest association for employee benefit plans. This site contains a forum for 35,000 members to post employment listings. Offers extensive information on the profession relevant to candidates interested in HR careers.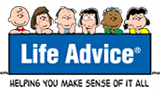 www.lifeadvice.com MetLife provides you with information on helping consider and make a job change. Practical advice about careers, job hunting, and obtaining health and pension benefits.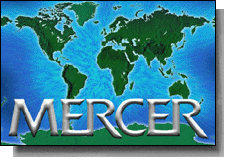 www.mercer.com This site provides reports oriented to the needs of senior management regarding such topics as human resource strategy and implementation, corporate growth strategy, and problems involving competition, regulation, finance and public policy. Resources include global comparisons of salaries and benefit packages, along with information on the latest laws and rules affecting employee benefits worldwide.



www.salaryexpert.com A web site providing salary, bonus, cost-of-living, and benefits data with information on over 31,000 jobs in over 45,000 U.S. and Canadian cities. Find the average salary by selecting a job title from a list of the 774 most common U.S. jobs (or download a free edition of SalaryExpert to expand the number of titles to over 30,000) and entering a zip or selecting a state/metro area.



www.shrm.org The Society for Human Resources Management(SHRM) is the global voice of the profession. The 100,000 plus HR professionals are likely to be using this site for any job searching that they do for themselves or for their company. While the site offers a wealth of information, especially to its members, here are some of the highlights:
Browse HR positions by location, title, post date, keyword search, etc.; register to have them emailed to you.
Peruse the Information Center and Library which offers articles on Benefits and Compensation, as well as a Job Description Databank that contains hundreds of job descriptions catagorized by function and industry.
View up-to-date information regarding SHRM Conferences and Seminars.

www.ucop.edu/bencom The University of California's Benefit Site is an excellent example of large employers benefits package and various components. A great resource of information on medical benefits, pension funds, etc. for the UC system. Shows how employees can change their benefits by filling out online forms.



www.windhamworld.com Windham International, a division of GMAC Global Relocation Services (GRS), is a comprehensive global relocation management and consulting firm. They provide clients with a complete range of services that mirrors the responsibilities of the international human resource function, but provide publicly-accessible data on their website, including brief reports and an online article library addressing topics such as global relocation trends, hardship rankings, hiring a nanny, the cost of business attire, currency exchange & regulations around the world and relocating pets internationally.


www.worldatwork.org WorldatWork, formerly the American Compensation Association and the Canadian Compensation Association, is a global, not-for-profit association of more than 26,000 compensation, benefits and human resources professionals. It allows recruiters to post positions so their members can view openings by title, posting day, or location and includes links to seminars and other related sites.